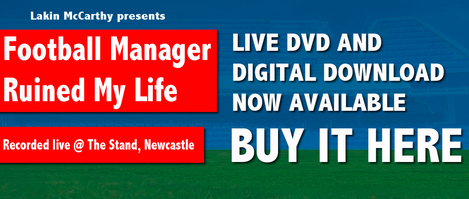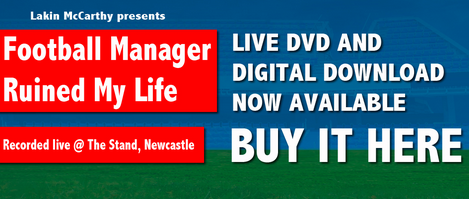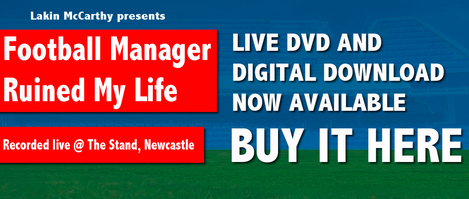 Hi everyone, Tony Jameson, stand up comedian here.
Some of you may or may not know that for the past couple of years I've been touring a stand up comedy show entitled, Football Manager Ruined My Life. Darren was kind enough to come

and review the show in his home town of Scarborough (which you can read here), and his review has been sitting in the top corner of this site for some time now.
As this site is accessed by FM fans all around the world, I felt that it would be fun to record the show and sell it as a DVD and digital download.
The show is 90 mins long, and covers my Football Manager addiction and in particular, my proudest moments with Blyth Spartans on FM2010.
If you fancy buying up a copy of the show, the DVD costs £12 and digital copy around £7. To do so please follow this link.
Football Manager Story have also been kind enough to let me blog my current FM15 save, which I'll be doing on a weekly basis from now on.
Happy FMing everyone, and hope you enjoy the show. Below is a little teaser!
Tony

Subscribe to our Newsletter