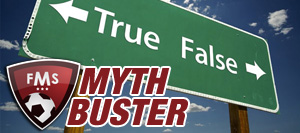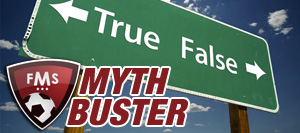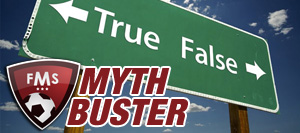 Hey guys and welcome to a different type of post, as today we aim to break a myth that even had the most experienced of Football Managers fooled. Football Manager player development is a complicated topic for most, so much goes into raising youth in the correct manner on Football Manager, you'd be excused for misunderstanding what goes into a players development and what directly effects it.
To clarify, today's post is all about Football Manager Myths, set in place long ago, myths that have stuck and become ingrained within the community, myths that even I fell for (hangs head in shame.) We'll start by outlining the myth and then set about putting it right.
The Myth: Determination and work rate effect player development
Before we start and while you pick your jaws up from the floor :), let me do a few shout outs to the real pros that pointed this myth out and did all the research to set us straight. Firstly Shrewnaldo, who wrote a fantastic piece back in 2012 detailing a few experiments which we'll use today, secondly Maestro Ugo who also carried out an insanely long experiment on The Dugout. This Myth was expelled by people like Shrewnaldo and Maestro Ugo a while back, but it still lived on within the community so I felt it right to highlight their work and open it up to the FMS community.
OK so back to that baffling statement, determination and work rate do not effect player development in Football Manager. My prediction is a hand full reading this will think, 'yeah, annnnd' while the majority will want evidence and undeniable proof, well we have both.
As mentioned I used to think determination and work rate directly affected player development, after all if someone is determined and works hard then surely they will reach their potential faster, won't they? No, and here is the proof.
Shrewnaldo hosted an experiment back in 2010, which is still very relevant today. Below is the outline for his experiment proving determination has no effect on player development. Please note this screenshot is taken from The Dougout and the full post can be found here.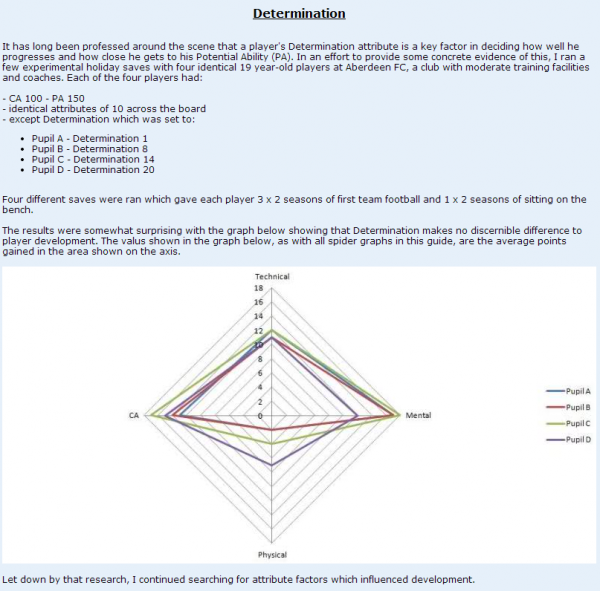 While Shrewnaldo didn't carry out a similar test on work rate, Maestro Ugo hosted a mammoth experiment on The Dugout back in 2011. Maestro Ugo ran a save recording the changes to 4000 regens, from this data he could determine which attributes effect a players development without question. This is a fairly complicated experiment, so I won't re-host any details here other than the fact that work rate had no effect on player development. If you want to see the experiment and more data its available here.
What does effect player development in Football Manager
We now know for certain that determination and work rate have no real baring on player development, but what does? From reading both the articles linked above we can say game time, professionalism, ambition, injury proneness and of course luck effect development.
I want to show you Shrewnaldo's spider graph demonstrating how professionalism effects development, as you can directly compare it to the minimal effect determination had in the previous spider graph. The same experiment was carried out, only difference being the professionalism attribute varied where determination did previously. A clear picture is painted, the higher the starting attribute for professionalism the quicker the pupil develops.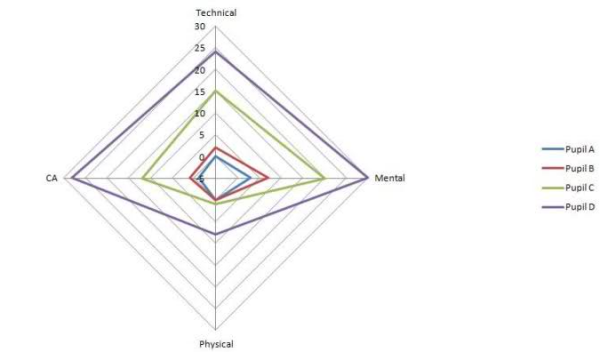 How will this affect me?
For those who didn't fall for the myth in the first place, well you'll probably feel good about yourselves :) But for the rest of us, there are many parts of the game that will be seen in a new light.
For instance, in the past you may have looked at the determination and work rate attributes to see a direct representation of your players potential or ability to reach it, now you should just see their willingness to get about the pitch and determination in an actual match environment.
You should now be looking directly for a players personality as an indicator for how he'll grow, attributes that are of course hidden so you will want to get a rough idea through his information screen and coach/scout reports…you can use this article here for pointers on what the personality descriptions actually mean. Remember we are looking for professional players and ambitious individuals.
You should now look for tutors with high professionalism and ambition to tutor your youth, instead of worrying about determination dropping, in the past I never even looked at this when considering a tutor so could have been seriously damaging my players growth without realizing. If you select a tutor with low professionalism or ambition to tutor a kid with resonable attributes in that area, those attributes will drop. Sure an experienced tutor will help the tutees CA increase short term (ergo presenting the appearance of a good tutor) but what you may miss is the personality change in your tutee that will stop him reaching full potential in the future. If they take on the tutors poor professionalism and or ambition they will undeniably suffer.
I could go into more detail and cover much more ground, but that would be disrespectful to the authors of the pieces linked in above. So instead if you want more information on this topic and others similar, I strongly recommend the articles mentioned throughout this piece, they may be old but they are brilliant, still very relevant and deserve as much publicity as possible.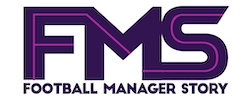 Subscribe to our Newsletter