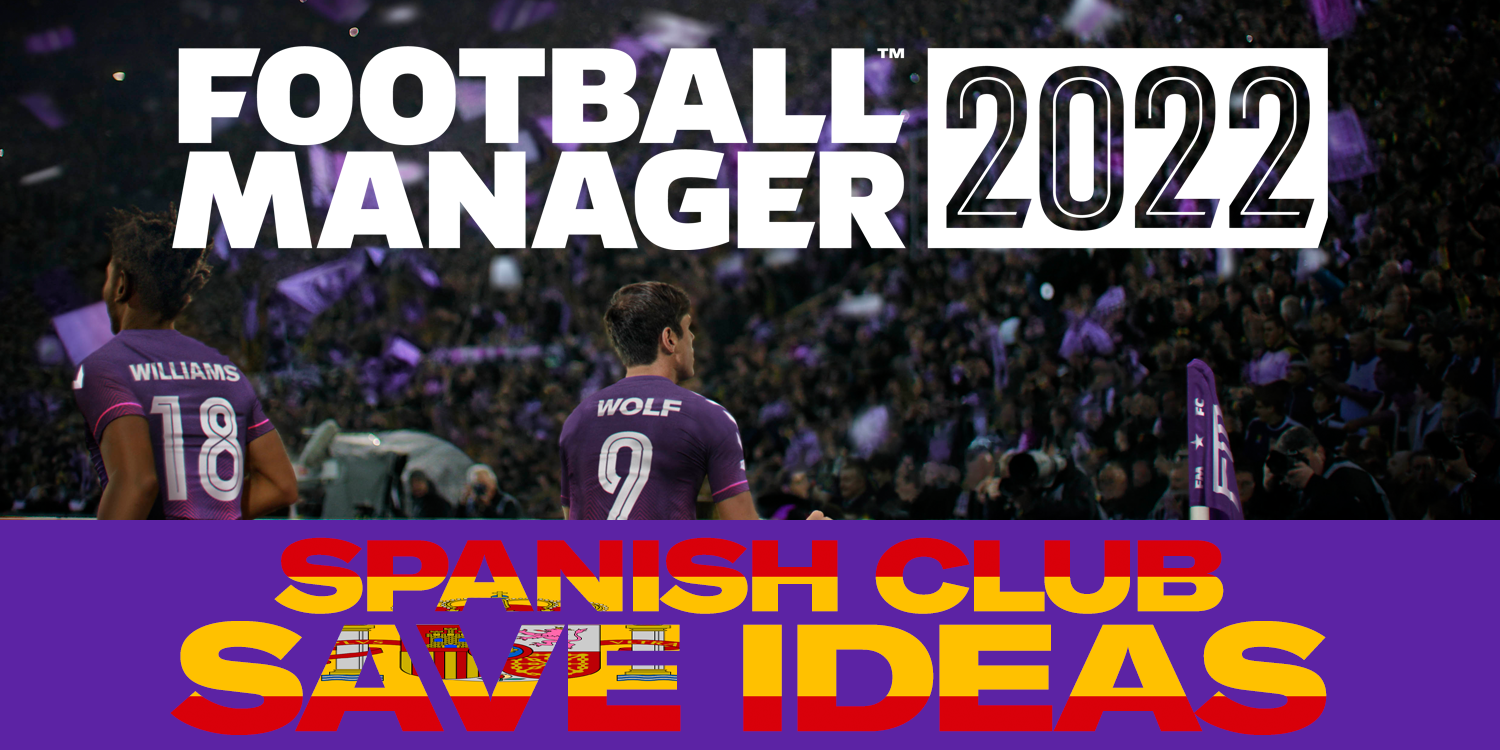 Saves in FM21 are starting to grind to a halt. Now is the time to decide who you are going to manage in Football Manager 2022. As part of our series looking towards FM22 save ideas, we've picked our favourite clubs in Spain to manager for FM22.
La Liga is more of an expecting prospect than ever, with Barcelona's finances in the mud and Lionel Messi gone. The landscape is open for new teams to charge up the table towards glory.
Whether you want a top flight side to push towards Europe or higher, a fallen giant from the lower leagues, or a club from a different country, we've got you covered.
Don't forget you can buy FM22 through us and by supporting our content you receive an exclusive 30% discount, making the game £27.74. Click the link below to find out more.


Clubs in Spain to Manage for FM22 – Rayo Vallecano: La Liga
A club from Madrid to take down the establishment ✅
A kit with a lightning bolt on it ✅
A cool badge ✅
Former Manchester United flop, Bebé ✅
Oh, you want more reasons to start a save with Rayo Vallencano? OK.
During the pandemic season, promotion looked to be a lost cause. However, they won three of their last four games, nipping Sporting Gijon to sixth place before beating Leganés and Girona to win a place in La Liga. 
Fairytale stuff. 
It has been 10 years since their last run in the top flight, which lasted five seasons, could this be the season when they begin a longer stay with Spain's best clubs?
⚡️Final en el #LevanteRayo (1-1)
Un tanto de Sergi Guardiola en el descuento hace justicia y da un punto a un Rayo que mereció la victoria en Valencia. #VamosRayo pic.twitter.com/zqXRIxkBRA

— Rayo Vallecano (@RayoVallecano) September 11, 2021
Known for their left-wing ultras and anti-racism and anti-fascist messages. They are regarded as Spain's last neighbourhood club, representing the working class and being big into helping charities and the community. Don't forget they've also added legendary Colombian striker, Radamel Falcao this summer.
They are a good club, doing great things. Guiding them towards on field glory would be an amazing chapter to their story.

Clubs in Spain to Manage for FM22 – Real Valladolid: Segunda Division
It should have been the start of an amazing journey. In 2018, the original and best Ronaldo bought a 51% share of Valladolid, but could only see them finish down in 16th.
R9 then increased has share to 82%, but as Atletico Madrid sealed a 2-1 win to secure the La Liga title in 2021, the defeat sealed the fate of the Blanquivioletas. 
After three seasons under Ronaldo's guidance, they have finished 16th, 13th and 19th, but now they get the rebuild their squad in the Segunda Division.
https://twitter.com/realvalladolid/status/1431523279253213187?s=20
Having never won La Liga, the last trophy the lifted was the Copa del Rey in 1989. 
Using the owner as inspiration, why not sign a Brazilian youngster –  one who will bring glory to Northern Spain. 

Clubs in Spain to Manage for FM22 – Real Zaragoza: Segunda Division
Roberto Ayala, Diego Milito, Frank Rijkaard, David Villa and Gustavo Poyet are just some of the famous names to pull on Los Blanquillos jersey. It's unthinkable they are now spending their ninth season in Spain's second tier. 
Their best ever finish in La Liga was second, way back in 1975. Cup success has come around five times, and Arsenal fans will remember the UEFA Cup Winners' Cup success. Just don't say the name, Nayim. 
Sustained success was never a thing, but they were an established top flight side, but now just a name fans of a certain age will remember. 
By this stage, there is an average squad lacking stars, but the iconic La Romareda ground deserves better. 

Clubs in Spain to Manage for FM22 – Racing Santander: Primera Division
Amazingly, the 22,000 seater El Sardinero in Santander is not the biggest stadium in the Primera Division RFEF (third tier). That honour goes to Deportivo La Coruna's Riazor, but it still shows the level of drop suffered by Racing since 2012.
Finishing bottom of La Liga, the would suffer the double drop, straight to the third tier. They would win promotion in 2014 and 2019, but success has been tough to sustain. 
A reworking of the lower tiers means the landscape has changed. Win their league and promotion is guaranteed. Come second to fifth and you go into the tricky playoffs. 
Once runners-up in 1931, it feels like Racing deserve to be back in the top flight, but it is going to be a battle to get back up.
It feels like a long time since they featured players such as Sergio Canales, Pedro Munitis and Ezequiel Garay. When your most recognisable name is former Real Madrid 'wonderkid' Jack Harper, on loan from Getafe, it gives you an idea just how far they have fallen.
---
Get ahead of the game by reading our best FM22 wonderkids to watch.
---

Clubs in Spain to Manage for FM22 – FC Andorra: 3rd tier
Over in the other division of Spain's third tier is a club who aren't even from the same country. Since 1984, FC Andorra have played in the Spanish league system, but have mostly been held to the lower divisions.
Owned by Gerard Pique's firm Kosmos Holding since 2018, they not only boost a superb badge and kit, but the views from the stadium un Andorra la Vella are spectacular.
https://twitter.com/fcandorra/status/1430445706272288770?s=20
Imagine the scenes across the Principality of Andorra if you managed to bring success to the tiny club. Sell out the 3,000 seater stadium and perhaps down the line, trump both Real and Barca to the Spanish league title. 
Currently, their best season was reaching the Round of 16 of the Copa del Rey in 1996. 
What an amazing place to tell a story and guide to glory.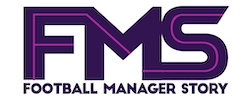 Subscribe to our Newsletter