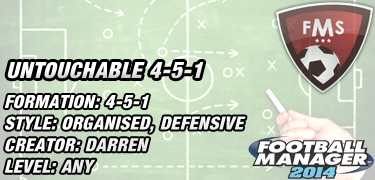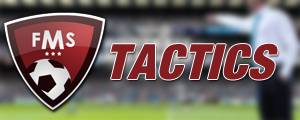 Updated 19/12/13 to suit patch 14.2 – This post has not been changed, but the changelist for the updated tactic can be found near the bottom of this post, just before the download link. Minor tweaks and enhancements have been made so this will be just as effective with the new patch.
Hey guys and welcome to my latest Football Manager 2014 best tactic. Based around the flat 4-5-1, I wanted to design a system stable at the back and strong enough going forward. Like many, I was sick and tired of playing great Football, just to lose 1-0 against a team bottom of the table due to an own goal, which turned out to be there only chance in the entire match.
We've all been there and we can accept that once or twice a season, but for me, FM 2014 has seen this happening far too often while using free flowing tactics. That is what inspired my new Football Manager 2014 tactic. This system is all about results, yes I have built in settings and roles to create some pretty passing moves and ball retention, but you won't truly dominate and play beautiful Football until you have great players and they have played the tactic for while, maybe half a season or more. This is all about keeping a clean sheet and leaving your team with a chance to win matches, as opposed to chasing a big scoreline just to lose by a frustrating margin.
It's also worth mentioning that suitable teams for this tactic would be top half contenders and above, I would not recommend this tactic for a team that could potentially struggle and not even challenge the top 6 in any division. I tested this best FM 2014 tactic with Tottenham to great success, so have based my research around the north London club and their players.
Football Manager 2014 best tactic: formation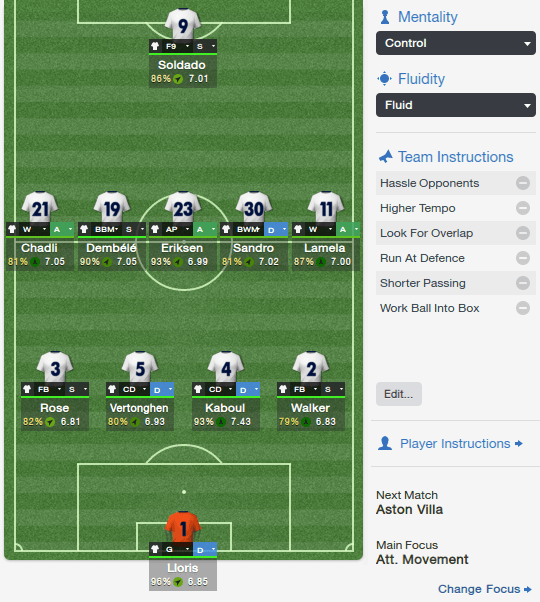 I originally wanted this tactic with the two wingers pushed up, but that caused too many upsets, which pissed me off. :) So I now have a flat five in midfield, the two wingers maraud forward but their starting position makes defending much more unified and forces them to work harder. Due to the striker been all alone I felt it vital he drop deep and drag the centre backs with him, that leaves room for the B2B midfielder and advanced playmaker to attack and work the space.
The instructions are very simple as always, but let me explain the important ones and any that need changing on a game to game basis.
Fluid philosophy helps counter attack the negative formation slightly, giving the players more freedom to get involved in different phases of play.

IMPORTANT!

 The strategy must be changed on a game to game basis for my Football Manager 2014 best tactic. If at home to a side you expect to beat use the control strategy. However, if you are at home to a side in great form or that you think could pose a threat, use counter strategy. And when away always use counter…I can't stress how much difference it makes to get this right and it could vary marginally from team to team so you'll have to be prepared to adapt in your own game.
I like my sides to press and hassle their opponents off the ball, hence that setting.
We have high tempo and shorter passing to retain the ball and zip it around the park, I often find its that or direct Football and this tactic definitely suits a shorter passing game.
I wanted my players to run at the defence and look for the overlap as this can convert a boring stable formation into something more extravagant when in possession.
I selected work ball into box for one reason, because this formation can lead to long range shooting, which is a waste of possession, its a common problem for any tactician to overcome in this years game. Please note this doesn't completely stop long shots, so I have set all the players in attacking positions to 'shoot less often'. This tactic naturally baits them into shooting anyway, so don't be worried if you see that happening, your team will need time to adapt and as long as results are coming its working.
IMPORTANT!

 

Out of place but match preperation during the season is important. If against a team you expect to beat then always prepare attacking movement, if against a tough opponent away and I mean tough, then use defensive positioning. If against a tough opponent at home let your form do the deciding, playing well then attacking, playing not so good then defensive.
Football Manager 2014 best tactic: roles
GK – goalkeeper, defend: No special requirements as the defensive line isn't too high in this system, but you'll still need a good keeper.
DR/DL – full back, support: These guys need to primarily defend but also get forward in support of the wingers. If the wingers cut inside for any reason the full backs tend to hover in line on the flanks to add a further passing option. You'll want reasonable pace and acceleration, with good crossing and work rate. Here's the key attributes.
DC – central defender, defend: Due to there been no DMC it helps to have aerial ability, so jumping and heading are required. The usual defensive attributes are needed and I also quite like defenders that don't move like snails, but I wouldn't say slow defenders are a deal breaker. Here's the key attributes.
MR/ML – winger, attack: Due to there been only one striker and this system using short passing, you don't have to have traditional wingers that hug the touchline. You could have someone who prefers to plays the attacking midfield position with inside forward role and train him in this position. If you have a traditional winger he'll hug the line and often keep possession by passing infield or to the supporting full back. If you have a player that likes the inside forward role he'll naturally cut inside and attack through the middle, which is what Lamela did for me. Either way pace, acceleration, dribbling, flair and the usual attributes for being creative will help. Key attributes for the role are here. But remember it depends on what type of player you want, just picture the options as a normal winger, or deep lying inside forward, both will work.
MCR – ball winning midfielder, defend: This guy tends to drop deeper than the other two MC's, cleaning up and winning back possession. Tackling, marking, passing and work rate are good to have, but the more rounded he is the better. The general attributes required are here.
MC – advanced playmaker, attack: Now we have the spark, the man to make everything tick. This guy not only needs great creativity and general passing attributes, but he must be able to carry the ball. Due to the space in front of him, its vital that he dribble and attack the opposition. your playmaker will also get into shooting positions so long range shots and finishing can help, but not vital. I would recommend someone with pace and acceleration. The general attributes required are here.
MCL – box to box midfielder, support: As mentioned, this formation leaves lots of space to exploit in the middle, so we use this guy to carry the ball forward and make late bursts into the box for link up play. He will also do his bit defensively so the B2B midfielder should be your most versatile midfielder. I would really recommend some good physical attributes and again he does have the opportunity to shoot from range. The general attributes required are here.
ST – false nine, support: This guys is all on his own up top, he does drop off the defenders and link up play, so passing and technique are helpful. But he also needs to create his own chances so pace, acceleration, dribbling and creativity are very helpful. Like any forward he needs to be composed and finish, but also remember he'll naturally be inclined to shoot from range despite the setting asking him not too, so the better his ability in this area the more screamers he'll score. Due to dropping off and having to create room off the ball movement is vital. In general, this guy will manage a goal every other game or less and may not perform overly well, its a shame but makes the tactic work and is a good sacrifice to make for the sake of results. Please note all strikers will take a while before coming into form with this role and tactic, give it time. Here are the attributes a traditional false nine requires.
Football Manager 2014 best tactic: in action
This tactic holds a very good line and packs out your half of the pitch. As you can see below, almost every area of the pitch is covered and you can be very hard to break down. All your outfield players bar the false nine turn their thoughts to defence once the ball is lost, they fight as a unit to win it back. In the scenario below Man City were left with little choice but to pass down the right flank in order to move forward.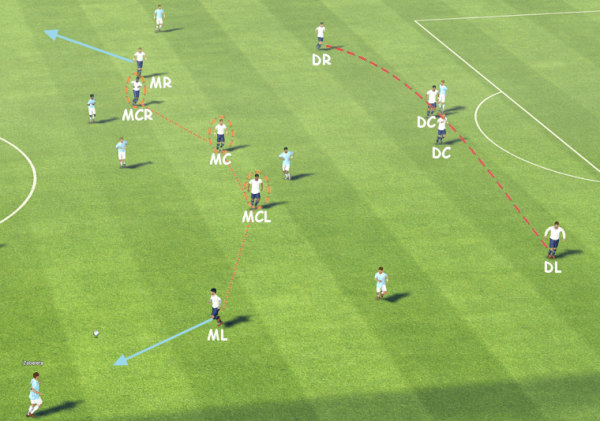 Once that pass had been made, Navas was left stranded out wide to take on our full back. While the rest of my players had crowded our penalty area to mark. The two players nearest possession were primed to intercept any attempt the winger made at getting past my full back.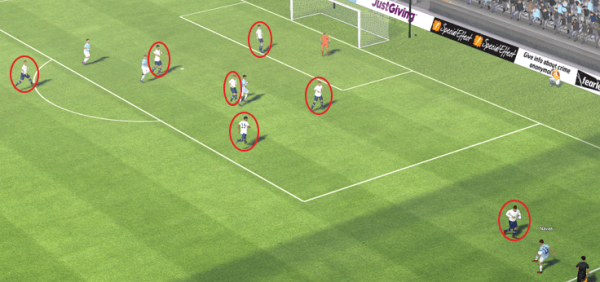 Navas lost possession and we instantly launched a counter attack, in which all our attacking players got involved as a unit (this is what I call the transition phase.) As seen below we have the AP, B2B, full backs and both wingers flying forward, while the F9 is ready to receive the ball already out of this screenshot.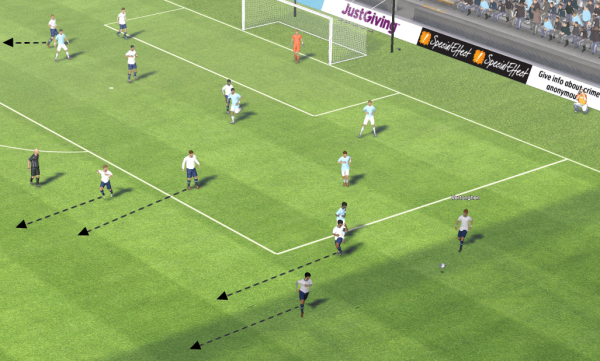 After passing to our ML who then dribbled the ball forward possession ended up with Eriksen (my AP.) Both the B2B and winger carried on their runs through the centre and down the flank, this drew the full back and a centre back out of position. The false nine had already dropped deep and this left City's other centre back with a problem, when Soldado decided to turn and run through the middle the centre back followed which created a giant hole to be exploited by Eriksen as shown by the dotted line below.
As mentioned, this tactic is all about movement, on the face its very boring, with boring positions and roles, but its the players movement and exploitation of space that brings it all to life.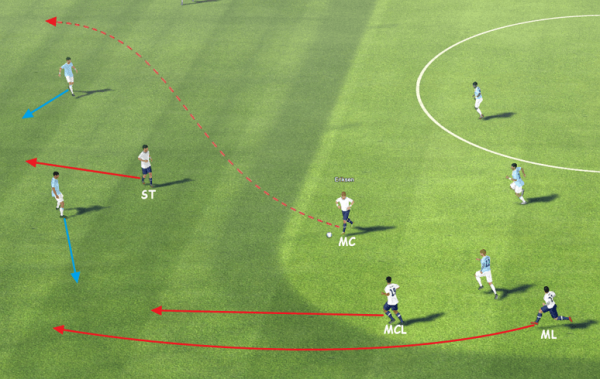 That is just one example of many great moves I witnessed with Spur's, but below are some more, watch this short video to understand the movement and passing a little better.
My team didn't start out this slick, believe me. It took a matter of months but eventually we played some really nice free flowing Football and for those games where it just didn't happen, we still grinded out results…but you can see that below.
Results and key players
I'm sure its obvious by now, but I tested my Football Manager 2014 best tactic with Spur's. I enjoyed great success, not always perfect Football, but almost always what I saw as the right result, which is what this tactic was created to achieve. Lets see how I got on.
Premier League table

FA Cup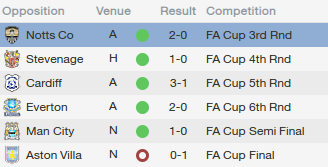 League Cup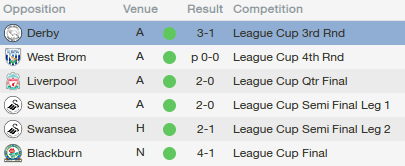 Europa League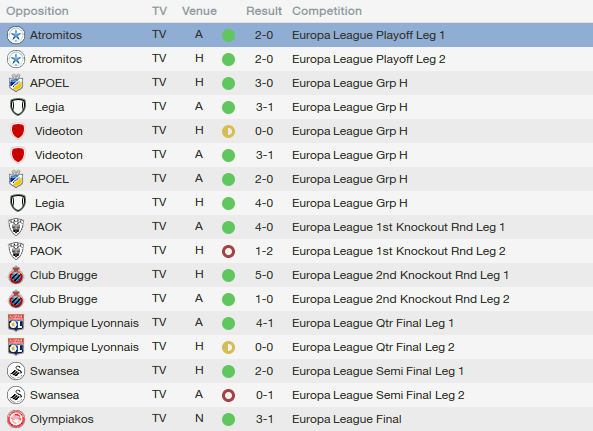 Key players
Roberto Soldado (ST) – 45 starts / 28 goals / 7.01 av. rating
Younes Kaboul (DC) – 42 starts / 6 goals / 3 assists / 7.43 av. rating
Nacer Chadli (ML) – 42 starts / 9 goals / 17 assists / 7.05 av. rating
Christian Eriksen (MC, adv. playmaker) – 39 starts / 10 goals / 15 assists / 6.99 av. rating
Mousa Dembele (MC, B2B midfielder) – 31 starts / 13 goals / 6 assists / 7.05 av. rating
As you can see, average ratings aren't always going to be high, so don't judge this tactic on the performance of individuals, judge it on the results gained as a team. The ratings will improve as your players get better and well adjusted to the system, I have enjoyed some wonderful performances with my Newcastle team in the third season.
Important notes
An advance apology, no one likes the "its not my fault if this tactic doesn't work because…" bit, but I want to make sure you all know how to use and prepare it, so please read the notes below.
Patch 14.1.3 tactic – This tactic was created and tested using patch 14.1.3, the game is well established now so I doubt any future patches would prevent it working, but then again I don't know what SI might change in the future…safe to say it should work though.
Poor preperation, blah, blah – Ever heard the saying 'poor preparation equals piss poor performance'? Well its true, if you don't prepare this tactic throughout pre-season don't expect an instant impact, even then it still takes time into the season before your players will perform.
Opposition instructions – Always ask your assistant to set the 'opposition instructions', they usually know best and with none set you stand little chance.
Team talks must be taken correctly in accordance with the opponents ability and current form. Get a great assistant with good motivation and ask him to do the team talks if not experienced.
Does it work in other countries – I have only tested this tactic in England, but had Johnny test it in Italy and he seemed happy with the results.
Player selection – You must have the correct players to use this system, if you don't, do not waste your time. lots of pace and acceleration across the entire midfield will improve your counter attacks no end. While the striker is asked to shoot less often, good long range shooting will help his goals tally etc, etc.
Pick correct roles – Pick the right players for the right roles, if you don't this tactic will not work at all…as is the same with any system.
Training and match prep – The myth of training and match preperation being appropriate to specific tactics is bollocks, they are not related. Of course a possession orientated tactic needs good ball control and you can train in that area, but that only sets to train your players attributes in that area, not make them better in the tactic, it helps marginally indirectly, but they are not directly linked at all. Having said that, like with any tactic, you should do pre-season with match prep as 'tactic only' and training as 'team cohesion' and a bit of 'fitness' before changing to balanced once the season is underway. Intensity is set to high during pre-season and average once the season is underway. Your match prep should be as I have already mentioned in the formation and instructions section of this post.
Pitch size makes such a small difference I wouldn't waste your time on it.
Shouts in the match aren't needed, unless to combat certain formations or your teams bad performance. Like 'retain possession' when required or taken the lead and 'get stuck in' if your boys look like fairy's. I purposely didn't use them while testing and the season turned out OK.
14.2 Tactic Changelist
As mentioned at the top of this post, I have adjusted and tweaked this tactic to suit the most recent patch, 14.2. Below are all the changes made to suit the new patch, while almost all the information above still applies in using this tactic, just note that the counter strategy is best to use in general.
Team instructions – Taken off 'work ball into box' and replaced it with 'pass into space'.
Both DC's have 'mark tighter' player instruction.
MR and ML have player instructions of 'more direct passes' and 'get further forward' instead of 'shoot less often'.
MC has player instruction of 'more direct passes'.
MCL has player instructions player instructions 'shoot less often' and 'dribble more' taken off.
ST now has a new player instruction of 'more direct passes'.
The download below is for the new revised tactic.
FM 2014 tactic download for patch 14.2 and beyond
If you like what you see, then just click the download image below and download the file from mediafire. Then follow the instructions.


Once download is complete, move the file to the following folder documents>sports interactive>football manager 2014>tactics
Now load the game as normal and enter the tactics screen.
Click the button to add a tactic and look in 'archived tactics', then select 'Darren's untouchable 4-5-1 ver14.2'.
Well that is my Football Manager 2014 best tactic. I hope it works for you as well as it has for me, until next time thanks for reading and please do share this post on Facebook and Twitter…sharing our site will help us grow and I'd really appreciate it.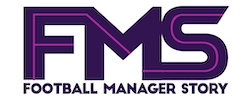 Subscribe to our Newsletter