Finally, FM14 is getting closer and closer! A few minutes ago Sports Interactive have announced the release of Football Manager 2014, but, as usual, with no specific release date yet. All we know is that it will be, as always, before Christmas. Let's see some of the new features in FM14 and also some "work in progress" screen shots of the new game, kindly provided by SI.


Play FM14 on Linux
The game will be available for Linux platforms for the first time. It will also include 'cloud-save' technology which means that you can now have access to a single career from any computer, anywhere in the world.
FM14 Improved Match Engine
The 3D match engine will be improved, including enhanced AI, improved lighting and player animation, individual player character and kit models, more realistic player reaction to on-field incident. They say it will be the best and fastest FM Match Engine yet.
FM14 Tactical overhaul
They have redesigned the way how tactics are created, selected and implemented with player roles and team strategies becoming even more important. There will be definable roles for players for multiple positions, new player roles and instructions and improvements to rival managers' AI.
FM 14 Realistic transfers and contracts
Football Manager 2014 will also feature a revamped transfer module, with a more realistic approach from clubs and managers when making or responding to transfer offers. Some new 'real world' transfer clauses have been added, such as loaning a player back to the club he's just been bought from and the option to offer a combination of cash and loan players, as well as new contract clauses such as a sub bench appearance fee. There will also be a new 'live' system when negotiating transfers, similar to that used in the contract negotiations.
More sophisticated board interaction in FM14
Managers and boards can now make demands and lay down their respective visions for the club in both initial job interviews and contract renewal discussions. Managers can also attempt to renegotiate transfer and wage budgets as a reward for staying loyal.
Improved interaction with players, staff and media
Members of the coaching staff now offer feedback on how reserve and youth team players are performing. Managers can also ask key players to have a chat with unhappy squad members. There will also be an end-of-season meeting allows the manager to let the squad know how they have performed and set targets for the coming season.
News system
There will be an overhauled news system, colour-coded, based on category, and with more detail. For instance scout reports now appear as a single news item with a top-line report on all players scouted and the facility to shortlist or make an offer for each of these players.
Better user interface
The training overview page has been redesigned, as well as the the transfer centre and the news homepage.
Football Manager Classic
You can now choose more than three playable nations in Classic mode. FM's 'fast play' mode now includes Transfer Deadline Day, a Match Plan wizard and new unlockables.
FM14 Screen Shots
Remember that you can win one of three free FM14 activation codes on release day in our giveaway, take your chance here!
You can also pre-order FM14 from our games store, the price is just £32.54, and if you pre-order now you will get access to the beta version of the game two weeks before the official release!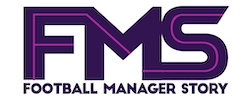 Subscribe to our Newsletter