Football Manager contains numerous different challenges, and one of those challenges is searching for free players. If your a lower league club on Football Manager 2011 with absolutely no money whatsoever, you will have to resort to spending hours upon hours looking for any decent free player. This may be the difference between finishing in the top half of the table or securing promotion. OK yes, it's extremely frustrating spending so much time studying so many players wondering how there even classified as footballers. But trust me, it's exceedingly rewarding at the end of the season knowing next season you'll be playing with bigger boys. I went through plenty of different emotions with Chelmsford City on Football Manager 2010 when I won 5 consecutive promotions with them. Winning promotion from the Blue Square South to the Premier League in 5 seasons, well there's no better feeling, and I'm sure Lye and Johnny will agree with me, along with anyone else who has achieved similar success. Even if you manage a cash strapped team in the top flight, you always tend to look for bargain buys, and free players are no exception. In today's post, I will present you with the best free transfer players on Football Manager 2011.
FM 2011 free players
FM11 free goalkeepers:
Alberto Fontana, 43, Italy
Sebastián Cejas, 35, Argentina
Adriano Basso, 35, Brazil
Tony Warner, 36, Trinidad & Tobago
Fabián Carini, 30, Uruguay
Nicolas Bonis, 28, France
Sergio Sanchez, 33, Spain
Antonio Notario, 37, Spain
Stéphane Porato, 36, France
Carlos Sanchez, 32, Spain
Michael Rensing, 26, Germany
Markus Proll, 30, Germany
FM11 free defenders:
Danny Shittu, 29, Nigeria
Michael Ball, 30, England
Izzy Iriekpen, 28, England
Stephen Wright, 30, Liverpool
Bernard Mendy, 28, France
Steve Finnan, 34, Ireland
Liam Rosenior, 25, England
Quinton Fortune, 33, South Africa
Radhanfah Abu Bakr, 23, Trinidad & Tobago
Juanma Delgado, 33,  Spain
Guillaume Dumast, 25, France
Albert-Michael Yobo, 31, Nigeria
Dardo Caballero, 29, Uruguay
Emilo José Ibánez, 35, Spain
Duccio Innocenti, 34, Italy
Marco Pecorari, 32, Italy
Hugo Ibarra, 36, Argentina
Perrie Womé, 31, Cameroon
José Goncalves, 24, Portugal
Rigobert Song, 34, Cameroon
FM11 free midfielders:
Dave van den Bergh, 34, Holland
Gavin McCann, 32, England
Anderson Silva, 27, Brazil
Yildiray Basturk, 31, Turkey
Chris James, 23, New Zealand
Andy van der Merde, 30, Holland
Bryan Hughes, 34, England
Fabrice Pancrate, 30, France
Sean Thornton, 27, Ireland
Gareth Williams, 28, Scotland
Gauthier Mahoto, 18, France
Nathan Porritt, 20, England
Juan José Bezares, 29, Spain
Leonardo Borzani, 28, Argentina
Federico Magallanes, 33, Uruguay
Selim Benachour, 28, Tunisia
Dani Borreguero, 34, Spain
José Juan Luque, 32, Spain
Damiano Zenoni, 33, Italy
Domenico Morfeo, 34, Italy
Roberto Baronio, 32, Italy
Ighli Vannucchi, 32, Italy
Mathieu Berson, 30, France
FM11 free strikers:
Guillermo Franco, 33, Mexico
Peter Styvar, 29, Slovakia
Jérémie Aliadiére, 27, France
Julio Cruz, 35, Argentina
Miguel Angel Basualdo, 31, Argentina
Benedict Akwuegbu, 35, Nigeria
Patrick Suffo, 32, Cameroon
Francis Jeffers, 29, England
Stern John, 33, Trinidad & Tobago
Michael Ricketts, 31, England
Marko Livaja, 16, Croatia
Wason Renteriá, 25, Colombia
Ahmed Soukouna, 20, Mali-France
Razak Omotoyosssi, 21, Benin
Febian Brandy, 21, England
There you go folks, there's the best free players on Football Manager 2011 that I located. I used 3 quickstarts of the FM11 demo, England, Spain and Italy. Similar to my previous Football Manager 2011 wonderkid's list, this FM 2011 free players list will be added to continuously. If you think any more players should be added to this FM11 free players list, feel free to comment below. Your suggestions are always appreciated.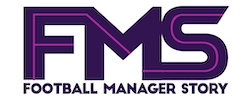 Subscribe to our Newsletter