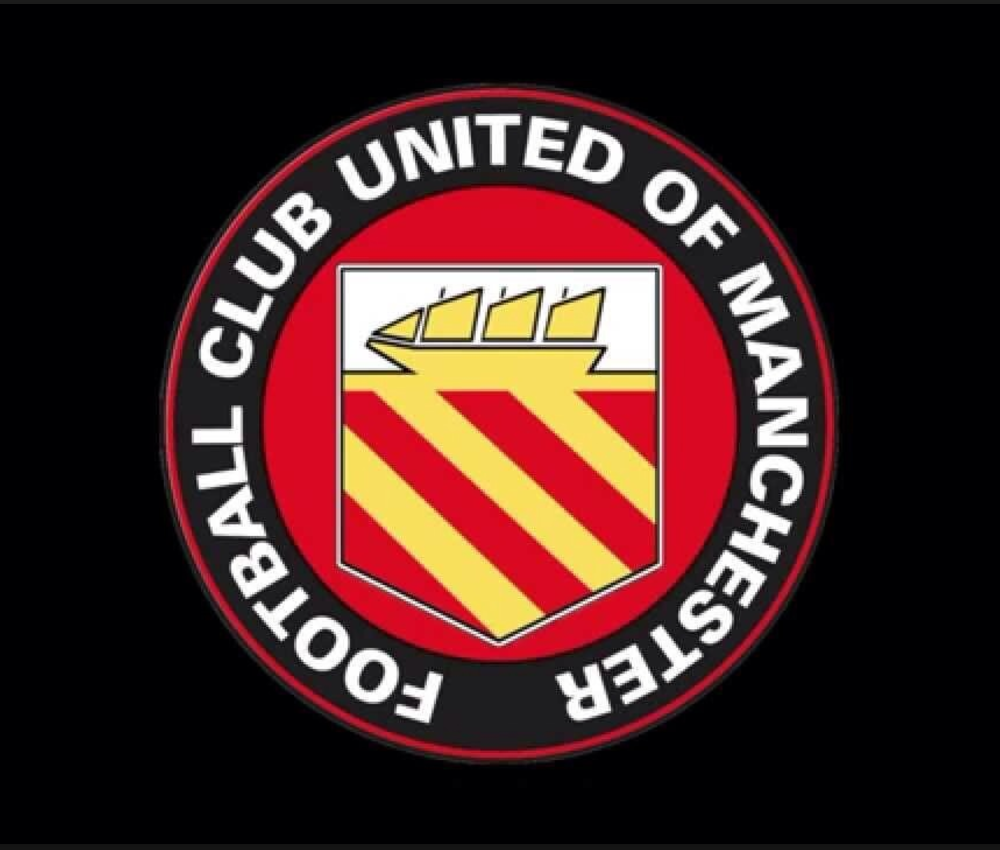 "BREAKING NEWS: IAN MARTIN TAKES OVER AS MANAGER OF FC UNITED OF MANCHESTER – MORE TO FOLLOW"
Born in Pontevedra, a Spanish city just north of Vigo, Ian Martin always dreamed of being a football manager. In his teenage years, he became a big fan of legendary Spanish manager Vincente del Bosque, he admires Giovanni Trapattoni, Jose Mourinho, Carlos Salvador Bilardo, dreaming to join them in the ranks of the hall of fame. When he heard of a job opening at FC United of Manchester, an English club in the Vanarama North, he couldn't help but believe that this was his big break. Despite a rather rudimentary grasp of the English language, Ian applied for the job and was successful. The 32 year old packed his bags and set off for his new home in Manchester where he would begin his new job.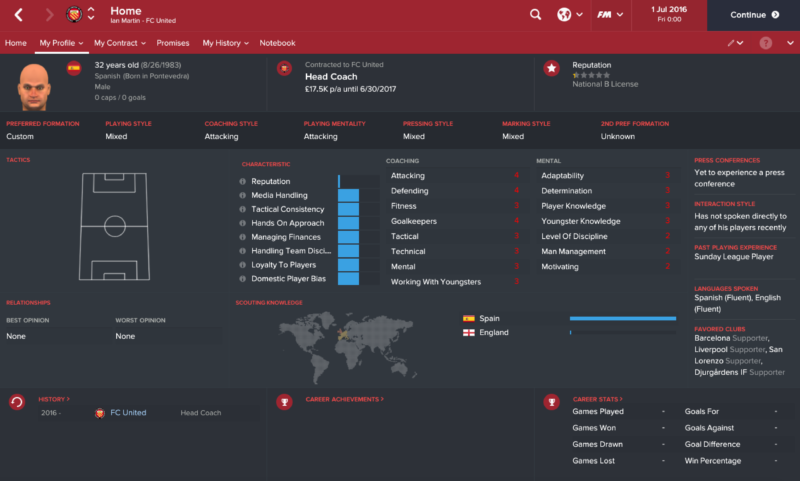 FC United are predicted to finish in 14th place in the Vanarama National, one place below the 13th place finish they have been stuck in for the past two years. However, Ian Martin believes that with a little bit of work, the team will be ready to challenge for promotion in his first season in charge. FC United entered the Vanarama North in 2014, gaining promotion in the 2013-14 season. They finished in 13th place for two consecutive years but the board are optimistic about Ian's chances of progress.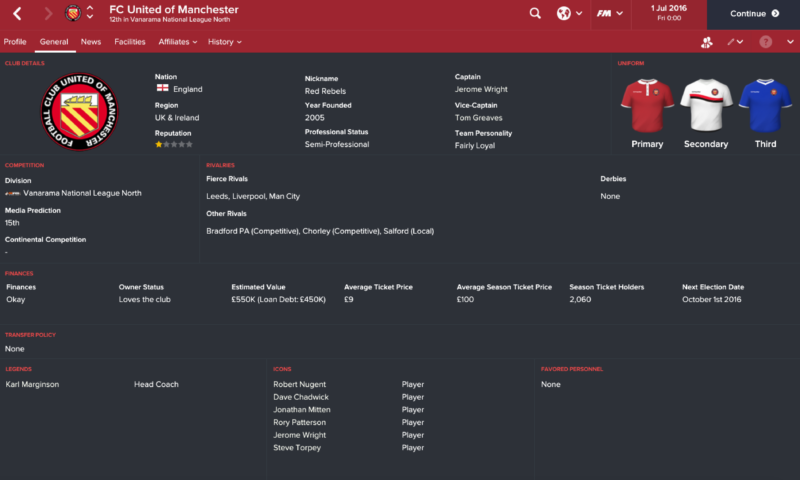 FC United of Manchester had an appealing history to Ian, being one of the youngest clubs in the top six tiers of English football. They were founded in 2005, by Manchester United fans who were disappointed with the takeover of the iconic club by businessman Malcolm Glazer. By 2007, the club were in the eighth tier of English league football and in April 2015, they were promoted to their current league: the Vanarama National North. Ian loves an underdog and decided that this was the job that was perfect for him!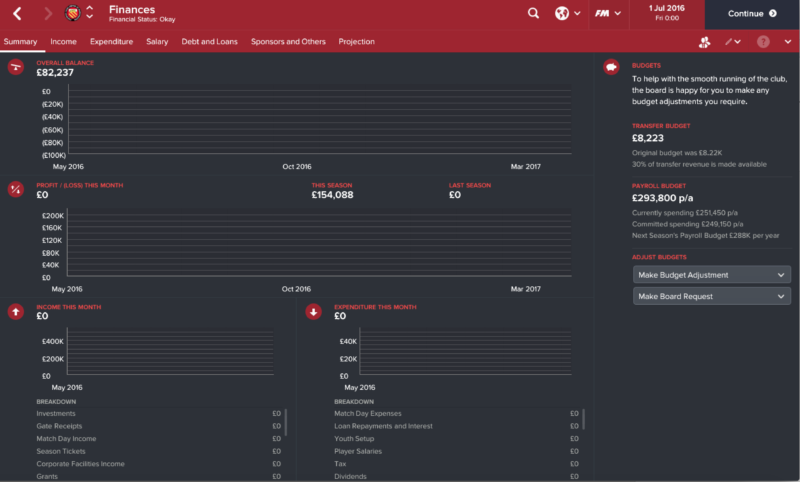 Taking over at the club he was rather disappointed at the state of the staff and facilities, with his sights set on improving these areas as quickly as he can. The club lacks a head of youth development, and less importantly, a director of football. However, there is definitely room for some improvement here and Ian will look to rectify this as soon as possible.  He also stated, in an interview, that he wants to release all the deadweight of players, cutting down the wage bill and using it to bring in some more useful signings.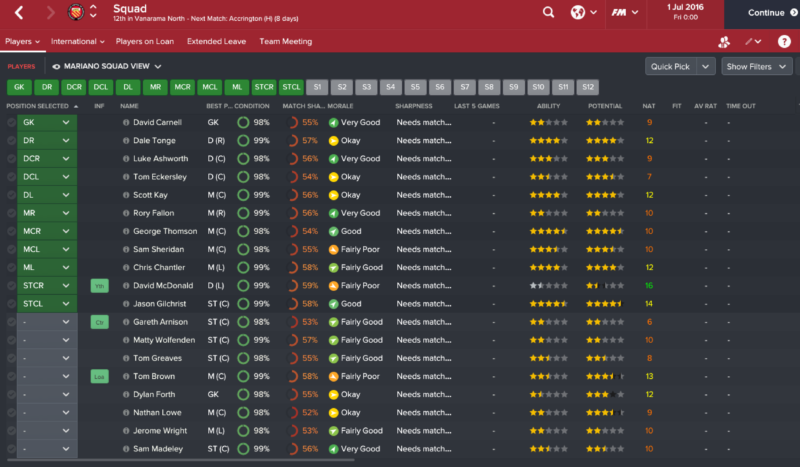 Ian Martin intends to play with a 4-4-1-1 formation, with a quick, fluid and controlling play style. It focuses on looking for overlaps and working the ball into the box slowly. George Thomson and Jason Gilchrist seem to be Ian's star players at FC United and he will need to make sure he keeps hold of them to serve as vital keys to the tactic. Defensively, he intends to play with a high pressure tactic and telling his players not to be afraid to get stuck in.
Ian Martin's goal at FC United of Manchester is to climb up the English league ladder and lead the club to glory in the Champions League. He wants his name to be written down in the record books and to bring the club to face their rivals: Manchester United. This will take years of progress at a fast rate, but Ian sees no reason why it cannot be done. He will start in the Vanarama North and hope to work his way up in consecutive seasons, however the board are unsure about whether or not this can be done.
Finally, the FC United finances are looking relatively good as Ian takes over as manager. They have no transfer budget but he will look to sell some deadweight in order to bolster his funds. The club has a spare £51,000 per year to spend on wages, some of which can be adjusted to top up the transfer budget. The club have £82,237 in the bank and the board will be making sure that Ian keeps that in the green all season long.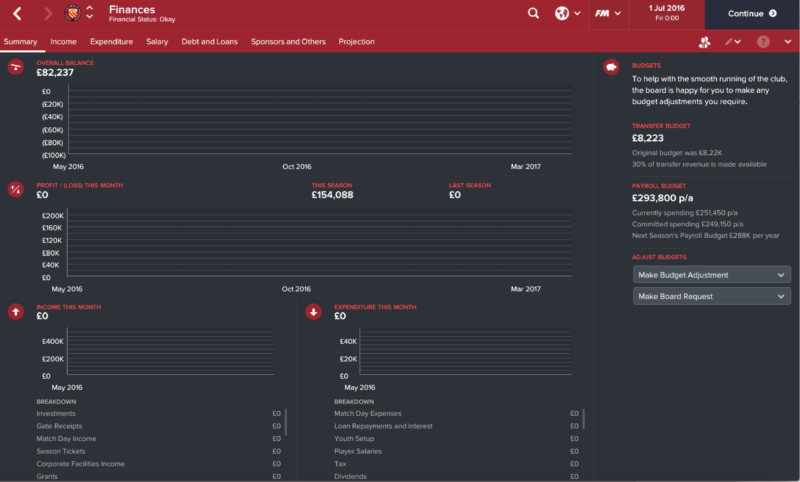 FC United of Manchester Stadium Broadhurst Park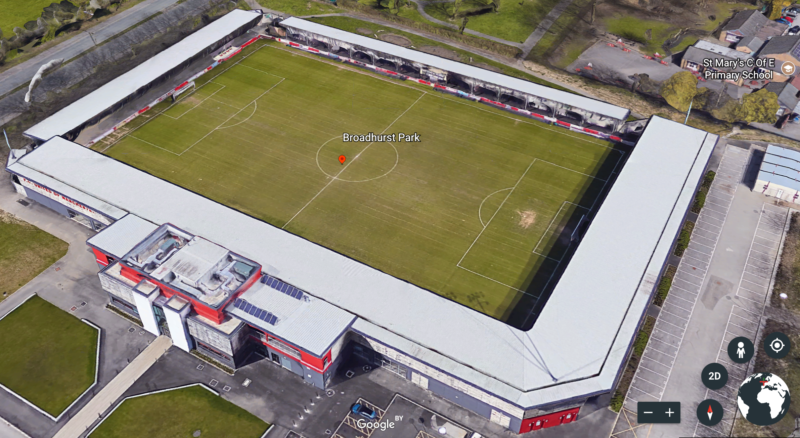 Subscribe to our Newsletter