Hey guys, this will be a short but informative post. After the success of Johnny's World Cup final, I have decided to host my own live chat session on Saturday the 10th September @ 2pm GMT (this weekend.) Everyone and anyone is welcome to join in, the various subjects we can chat about are listed below.
This weekends EPL fixtures.
General Football chatter.
Experiences on FM.
Q&A – use this session to ask me any questions.
General site requests.
So practically any subject is OK with me, I'll prepare a few trivia questions and interesting polls also (the polls will include score predictions.) I chose Saturday at 2pm for a reason, all the EPL matches kick off at 3pm and this live chat session should tide you over until kick-off. I will hang around after 3pm and report on my favourite teams while watching Sky Sports News, so you are welcome to join me for our own version of Soccer Saturday. ;) I'll fill the seat of Geoff Stelling, but there's room for a Merson, Dowie, Kammy and Phil Thompson.
I have prepared a promotional video for these live sessions, please watch the clip below, it may help get you in the mood. :) I recommend watching this in 720HD.
OK then guys, you can set a reminder above and we'll email you as requested to make sure you don't forget. But the date to remember is Saturday 10th September (this weekend) at 2pm GMT. Who's coming??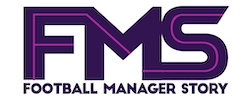 Subscribe to our Newsletter