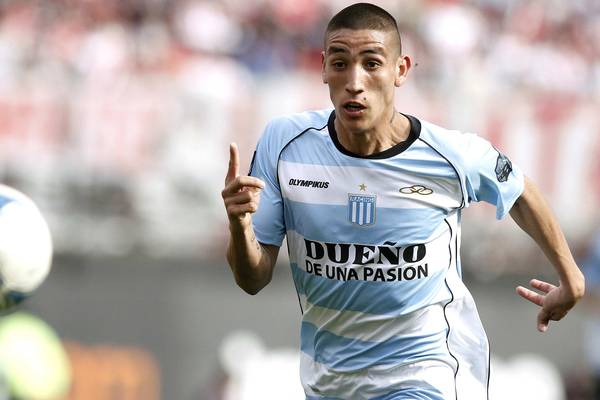 Ricardo Centurion
Club: Racing Club
Position: MRL/AMRL
Age: 20
Nationality: Argentinian
Clubs to show interest: Manchester City, Inter Milan, A.C. Milan, Benfica
Compared to: Angel Di Maria
Ricardo Centurion is one of the most exciting prospects in the Argentinian top flight, he just turned 20 and has already made his debut for Racing Club two seasons ago. Racing is his hometown club, he joined them when he was a kid and now he managed to become the team's most prized asset. Several European clubs have already shown interest but Racing are not willing to let him go cheaply.
This potential Football Manager 2014 wonderkid was compared to Real Madrid winger Angel Di Maria, he has similar moves, great technique and speed. The youngster does dribble at least as well as Di Maria does, his speed seems even a bit higher from the videos I've watched but what's most important is that he surely has huge margin for progress. At Racing he was employed on both flanks but he is a left-footed player, so his natural position might be on the left wing.
His market value is around 5 million euro at the moment while another important aspect is that he also holds an Italian passport, so no work permit needed if you want to sign him at an English club.
Check out the video below to see some of the skills that he has demonstrated in Argentina:
Ricardo Centurion stats
Racing Club > Appearances: 21 / Goals: 3
Argentina Under 20 > Appearances: 3 / Goals: 0
What should we expect from this Football Manager 2014 wonderkid? He surely has a great deal of potential, superb technique and blistering speed. I'm quite sure that at least some of that potential will be apparent in FM 14.

Subscribe to our Newsletter