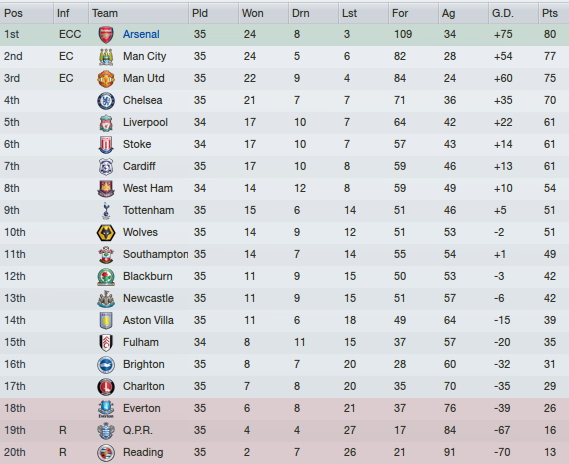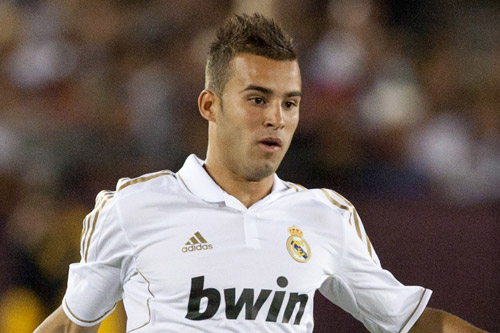 Jese Rodriguez
 Club: Real Madrid (Liga BBVA, Spain)
Position: AML/ST
Age: 20
Nationality: Spanish
Clubs to show interest: Spurs
Jese Rodriguez could become one of few players to play out an entire career at one club. After joining Real Madrid aged 14 he's already notched up 6 years. In 2011 he moved to Castilla (Madrid's B team) where he had a great season and that earned him a call up to Real Madrid's pre season tour for the 2011/12 season, to date he has only played 1 competitive match for the first team but more is sure to come.
The Football Manager 2014 wonderkid was hinting at a move away from Real Madrid due to lack of first team football and Spurs were the most likely destination but he has since signed a new deal at Madrid and seems like the natural heir to the irreplaceable Cristiano Ronaldo, well that is until the Bale news came about !
Jese's similarities to Cristiano Ronaldo are uncanny. He likes to drift in from the left hand side of the pitch on to his stronger right foot and unleash a shot. His pace and dribbling are also similar to that of Ronaldo and he can also play as a striker too, seems we could have a new Ronaldo on FM14 !
Jese stats
Real Madrid B: Appearances: 80 / Goals: 32
Spain U20: Appearances: 5 / Goals: 5
Spain U19: Appearances: 10 / Goals: 6
What should we expect from this Football Manager 2014 wonderkid? This lad was one of the stand-out players in this years U20 World Cup. His best attributes will be his lighting quick pace, his dribbling, flair, technique and his first touch, all key attributes for an Inside Forward. I really feel we could have a young Ronaldo on our hands, but getting him away from Madrid will be the hard part!
Yes, Jese was great when managed well in FM13, but he's bound to be much, much better come FM14 and a sure fire World Class talent almost every save.

Subscribe to our Newsletter