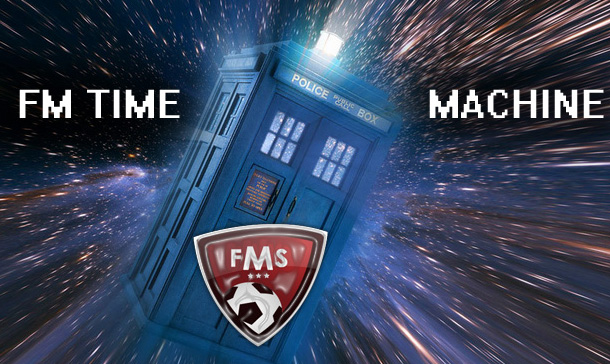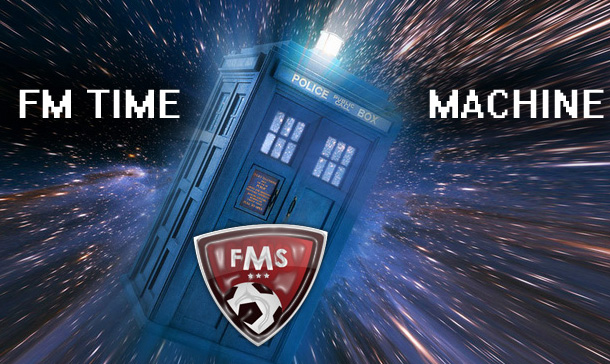 Some pundits claim there is a new rising, a shift in power, a super force that can't be moved. No its not a horde of orcs or those squeaky Daleks, I am referring to German Football of course.
For many years zee Germans have staked a claim for brewing incredible youth, though falling short in Europe has always been their trademark. In recent years Bayern Munich were unfortunate to lose in two Champions League finals, but German Football still didn't pose a threat to powerhouse clubs such as Man Utd, Chelsea and Barcelona etc. Now, in 2013, all that has changed.

Two German clubs will meet for the first time in a Champions League final and both seem more than worthy. Thrashing Barcelona and Real Madrid has officially put Bayern and Dortmund on the map as the best in Europe, not only in results but for some incredible Football…but what does this mean, will German Football surpass Spain and England as the elite? Maybe Football Manager 2013 holds the answer.
I started a test save, then holidayed from the year 2012 through to 2022. I have documented the progress of German Football and I'm now ready to share the results. Our Journey begins in the year 2012/13, so buckle up, this Tardis can provide a bumpy ride…

Just like its real life counterpart, 2012/13 saw FC Bayern win the league with ease, Dortmund played second fiddle. Not difficult to predict that I guess, but what if I told you Bayern also won the Champions League beating Man City, OK I guess Dortmund only made the Quarter's so not quite right. However, FC Bayern made the Champions League final drawing just once and losing twice, exactly the same form as they managed in real life.
Sure, there's some iffy stats in there but what I'm trying to demonstrate is that FM has understood and shown Bayern's dominance before it even happened. So if Football Manager can predict this, how will German Football progress in the future…lets take a look at the statistics.
Bundesliga
In real life the Bundesliga has been very competitive, that is until 2012/13. FM sees the dominance of Bayern continuing well into the future. The domestic honors were won by FC Bayern every season from 2013 until 2021, all bar one, Dortmund finished top in 2016. The top three were occupied by Bayern, Dortmund and Schalke every single season bar 2018 when HSV broke into 3rd.
So it would seem the Bundesliga has become a three team league, but how did that effect Zee German's chances in Europe?
Europe
After Bayern won this competition in 2013, Dortmund were then runners up in 2015. The Bundesliga performed so well they were even awarded an additional place for the competition in 2014/15. However, it was all downhill from there as the graph below demonstrates, such a fall from grace saw Germany lose their fourth Champions League spot for 2016/17. (The line chart below shows the best finish by an individual German club each season.)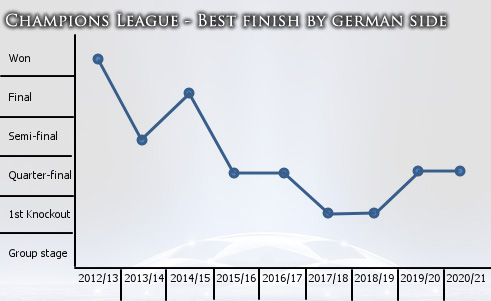 The Europa League doesn't make for happy reading either. Almost every season was a disappointment for German clubs in general until FC Bayern were runners up in 2021.
Bundesliga reputation
Every league in the world is awarded a star rating that goes towards their competition ranking. The game starts with England's Premier League top of this list, La Liga in second and Bundesliga third.
After Bayern were crowned kings of Europe in 2013 the Bundesliga rose above La Liga to second in terms of reputation. They held that status for 4 seasons before dropping below La Liga and even Serie A. Then in 2019 the French Ligue 1 pipped the German's leaving Bundesliga in a lowly 5th position.
Thats right, after performing so well the Germans threw it away and fell so low that four domestic leagues were seen as better and more reputable, all this despite been the second best league in the world just 6 years prior.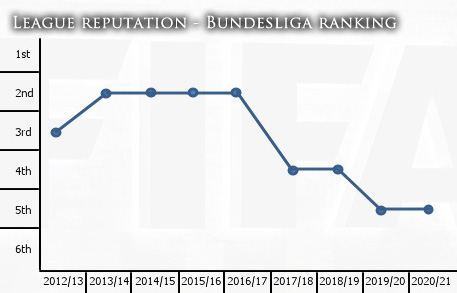 Player movement in Germany
The Bundesliga really did rise and fall like the Roman Empire, but what was the cause? I think one major factor could be transfers, take a look at the list below…
From 2012 to 2017 Dortmund sold Lewandowski, Subotic, Reus, Bender and Gundogan. The clubs that benefited were City, United, Chelsea and PSG.

The history changing transfer for me was Lewandowksi, he moved to PSG for £14.5 million during 2014. The Pole then won the Golden Shoe five seasons in a row from 2016-2021. Without those goals, PSG would not have risen, meaning the French Ligue 1 would not have overtaken the Bundesliga. Also, Dortmund would have performed far better in Europe and bumped up German Football in general.
Other important players to leave Germany were Papadopoulos, Volland, Ter Stegen and Draxler. These guys could be seen as the main reason for a lack of competition domestically, the smaller clubs have limited talent and it would seem they sold some of the best…especially Schalke.
Conclusion
So, Football Manager 2013 came close predicting the fate of German Football during 2012/13, but what of the future? Could the history been written during my test save come true, will the Bundesliga rise to second best, leaving La Liga or even the Premier League in its wake?
Well, judging by what we've seen in real life I think its safe to say German Football is firmly on the map. Next season will be important for establishing their superiority in Europe, but it doesn't end there and that is what I think FM demonstrates very well. To remain at the top of European Football you have to be constantly moving forward and reinventing yourself, not selling your best players and hoping to rely on your youth structure alone.
Football Manager predicts the Bundesliga will be more of a selling league and as a result their rise could be short lived, but if reality takes a different path then Spanish and English Football will most certainly be under threat, including our treasured 4th Champions League spot, which could be taken away.
Well that's all for this 'FM Time Machine' post, this will be a continued feature on FMS going forward. Myself and Johnny will take turns posting every fortnight and we felt it important to add some form of topical posts to compliment the guides and tactics we provide, so I hope you enjoyed it. Please feel free to comment below, I look forward to hearing your thoughts.

Subscribe to our Newsletter