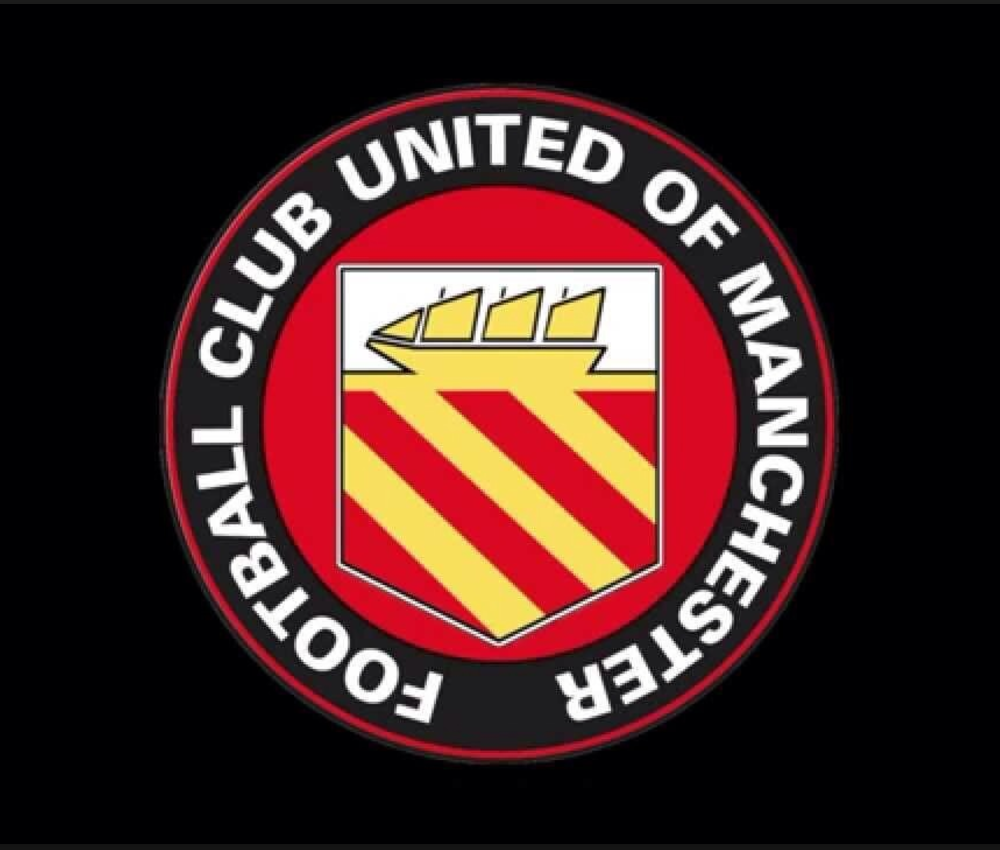 FM Story Recap:
In the first season of this FM Story, Ian Martin guided his FC United of Manchester side to glory in the Vanarama National North league after a successful first season in charge. Despite a couple of disappointing results in the cup, the main goal of promotion from the league was achieved. You can access the first chapter here, the second here and the third here.
Last time we checked in, Ian Martin was just preparing for his first season in the Vanarama National League. We covered all the transfers, backroom switches and pre-season preparation, which you can view here.
The Season Begins
The second season of this FM story started well, yet did not meet the expectations of the board, fans and media, which were for the side to finish in 1st place. Form was generally pretty good from August to February, but the side had won just three of seven games in 2018 at this point. There were some impressive results, including a 3-1 win against freshly relegated Cheltenham, a 1-0 away win at Wrexham, and a 5-1 home win over Dagenham and Redbridge.
After 34 games, with just 12 matches left to play, FC United sat in 3rd place. They were tied on points with fourth placed Tranmere, and just one point above Braintree, who were in fifth. They were seven points behind Wrexham, and nine points behind league leaders Cheltenham.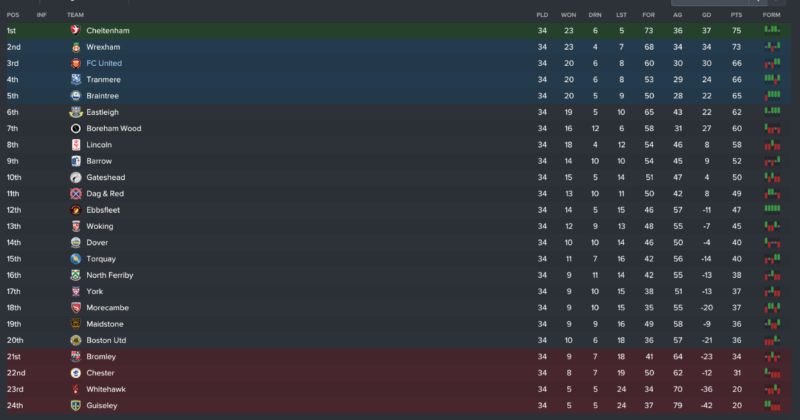 At this point, Ian Martin grew worried. He began to test and try a number of different tactics, tweaks and even held team meetings in order to try and match the season expectations. He knew his players had the ability to be winning the league and he felt that if they didn't step up soon, he would be fired.
However, this FM story was not set to end too soon and Ian Martin's FC United side went on a tremendous run from the end of February right up until the last day of the season, going unbeaten in the process, winning 9 of 11 games played. Things were looking good for FC United, but let's see how Cheltenham and Wrexham got on.

Cheltenham collapsed, winning just five games in the run-up to the end of the season. This meant that Ian Martin's FC United could easily overtake them, leaving just Wrexham between FC United and Vanarama National League glory.

All was looking good for Wrexham until they slipped up, losing three consecutive games just before the final game of the season.

With just one game left in the season, it is all to play for as FC United are set to host Wrexham. Ian Martin's side have two points clear at the top, and this match will decide whether or not FC United will meet their media expectation of winning the league, or if they will have to chase League Two football via the playoffs.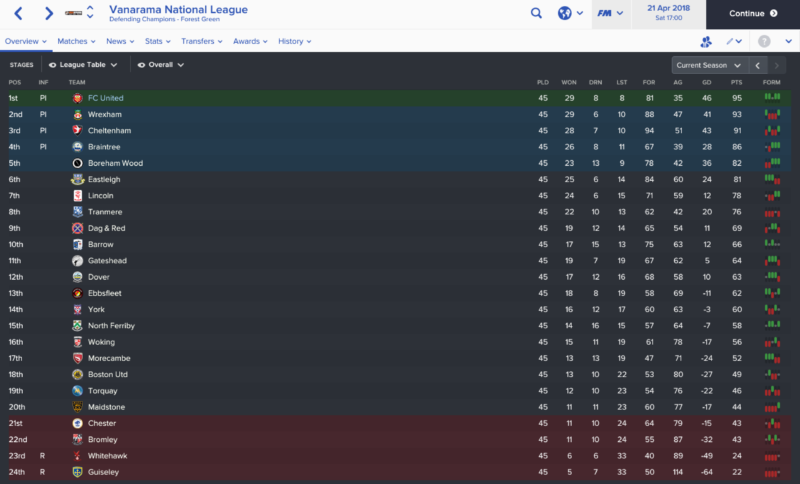 In the FA Cup, FC United lost to League One Port Vale but they managed to push through into the final of the FA Trophy.
A draw with Wrexham will give FC United the league title, and with a FA Trophy final coming up too, there's a serious chance that Ian Martin could claim the double. Who would've thought it!
Can FC United do the double? 

Subscribe to our Newsletter