FM23: The Top Free Agents You Should Definitely Sign 
Let's be honest, football continues to become an increasingly expensive sport for all involved. With wages going up and up and ticket prices forever rising, even transfer fees are beginning to match the income of many small countries. 
For the wheeler dealers in FM23, you will understandably want to secure the best free agents. They are exactly what they sound like too: players without a football club at the beginning of a regular FM23 save. Although you won't have to pay a transfer fee for them, it must be noted they'll demand things like signing-on fees and an array of annoying little costs. 
Players who are hoping to save some of their budgets or have used all theirs up and still have big gaps in their team, here are the top FM23 free agents you should consider picking up today. 
Fabio Martins 
Fabio Martins is a player who once was tipped for genuine greatness. As a graduate of FC Porto academy, his career was once off to a very promising start. Martins has played for teams like Sporting Braga, so there's definitely a player in there. At 29, he isn't going to get much better. However, Martins is known for his pace and bit of guile. If your team are short on funds and requires a decent attacking option on both wings, Martins may be just worth adding to your shortlist of free agent signings. If you're not sure whether to opt for Martins, take a break from your decision and do something fun like playing online gambling UK games. With the rise of online gambling, UK or abroad, why not check out some fun online games and gamble wherever you are in the world? 
Edgar Le 
When it comes to popular players that teams sign, athletic centre halves that have excellent technical quality normally rank on top. If you opt for Edgar Le, the player recently won the league with Trabzonspor, meaning you're getting a great player. Le is still on the hunt for a team. This is largely down to his sketchy injury record. However, you don't play for the likes of Villarreal, Barcelona, and Lille if you're a poor player. Le has excellent physical qualities, is not useless on the ball, and has a decent enough understanding of the game. The star is also in his prime years, meaning he could become a very useful option. 
Javier Belman 
If you're after a backup goalkeeper but don't like the thought of splashing money on someone who hopefully will never actually have to play a game, look no further than Javier Belman. The young Spaniard has a solid pair of hands. At only 23 years old, there is a good chance he could go on and progress. However, at the very least, Belman will be an inexpensive backup for most teams across every league. 
Gary Cahill 
Gary Cahill is still playing football. However, what's the most surprising thing is he is still a free agent, even after helping Bournemouth to reach the Premier League. Should you opt for Cahill, you can be confident he'll do everything in his power to get the team to the top level. Just ensure you don't play a high line. If you do, Cahill will get destroyed. 
Santiago Arias 
Santiago Arias is a Football Manager 2023 free agent who begins as a save in demand. This means you'll want to act quickly to snap him up. Arias is a super-fast wing-back. While he may not be the greatest player in the final third, Arias's pace and mental skills get him there in the first place. Arias is also a fantastic utility option. This is because he can play on both flanks and do a decent job on both. With the likes of PSG trying to secure him, it's easy to see why Arias is one of the best free agents to look into securing. 
Jordon Ibe 
Jordon Ibe appears to have fallen some way short of the potential many have built up for him over the years. Nonetheless, Ibe is a decent player for any level, aside from the very top. Ibe is gifted with a decent pace, and just like in person, Ibe does not have the mental attributes to help him thrive. However, there may be a good player in there if you can make use of his highlights.  
Ricardo Quaresma 
Take a look at your current squad. Do you feel like it lacks a bit of razzle-dazzle? If the answer is yes, it's time to focus your thoughts on Ricardo Quaresma. Known for being eccentric, the star still knows how to use the ball at 38 years old. Although he's a winger, Quaresma's pace isn't really up to scratch these days. But, if you can get a wing-back to do most of the running for him, those first touches, crossing, dribbling, flair, and technical attributes will take care of everything else. 
Jerome Sinclair 
It feels as though Jerome Sinclair has been around the football world for years and years. Another young English star who never quite lived up to the billing thrust onto him, the player is still good at what he does and a good choice to pick as a free agent in FM23. Mainly playing as a striker, Sinclair's attributes make him a decent option in the Championship. If you want to score a bargain, you could try haggling him down or basing it on performance bonuses.  
Fernando Llorente 
Fernando Llorente may be in the end stages of his footballing year. However, you cannot deny his sheer quality. The star's quality is evident in front of the goal thanks to his balance, strength, and heading. This makes Llorente a great addition for most teams that aren't battling to be at the top. You cannot overlook the mental attributes either. This man is a winner, and he could just help you achieve your goals (pardon the pun). 
One of the first things a new boss should do when starting FM23 is head to the free agent market. While finding top talent without spending a dime isn't ever going to be easy, there are lots of serviceable players to pad out your squad or provide a vital boost to a smaller team. 
If your sole goal is to secure excellent players to sign for nothing, there are plenty of top-tier free agents who you can add to your books.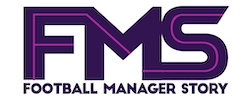 Subscribe to our Newsletter