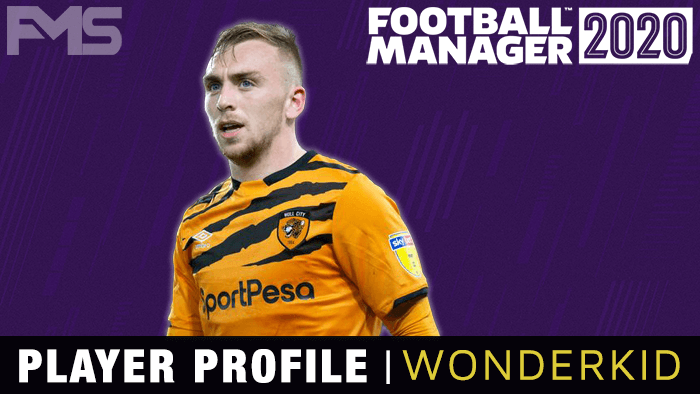 Jarrod Bowen
Age: 22
Position: AMR/AML/MR/ML
Role: Inverted Winger, Inside Forward, Winger
Club: Hull City
Nationality: English
Value: £11 million
Price tag: £14 million (patch 20.2)
Hidden Potential: CA: 133 / PA: 149 (140-170)
---
Jarrod Bowen profile in 2019 (after starting new game, 20.2)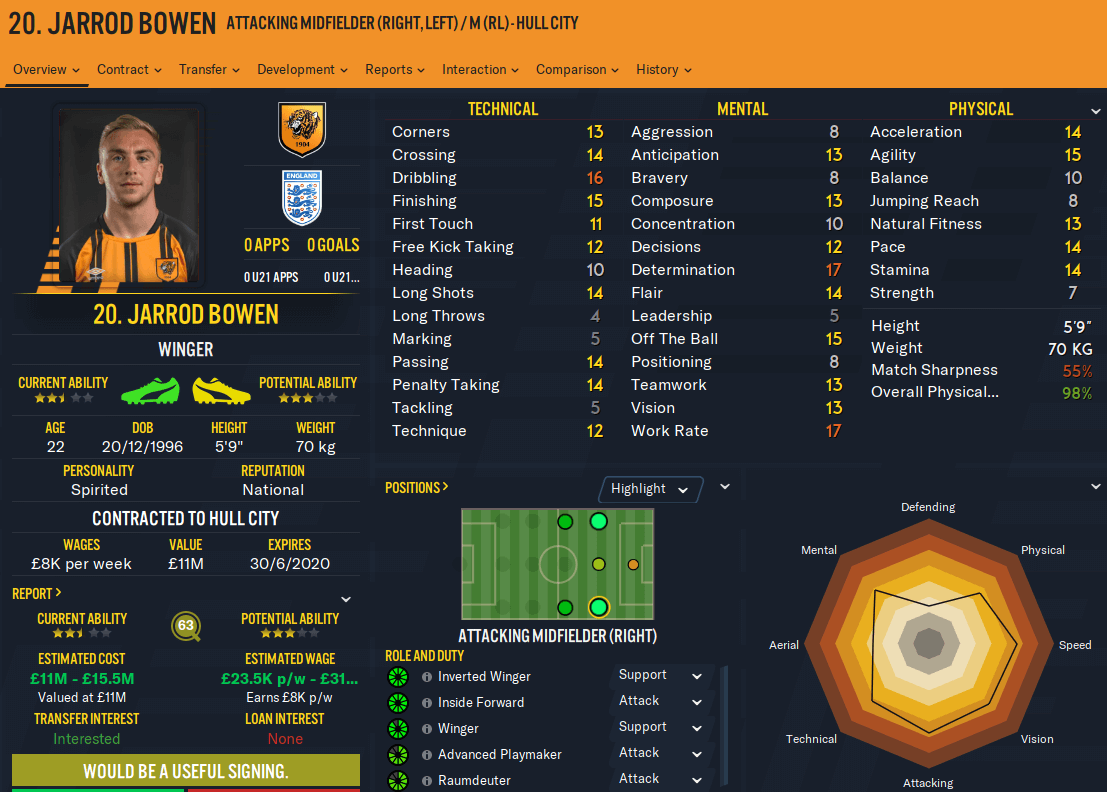 Jarrod Bowen profile aged 29 in the year 2026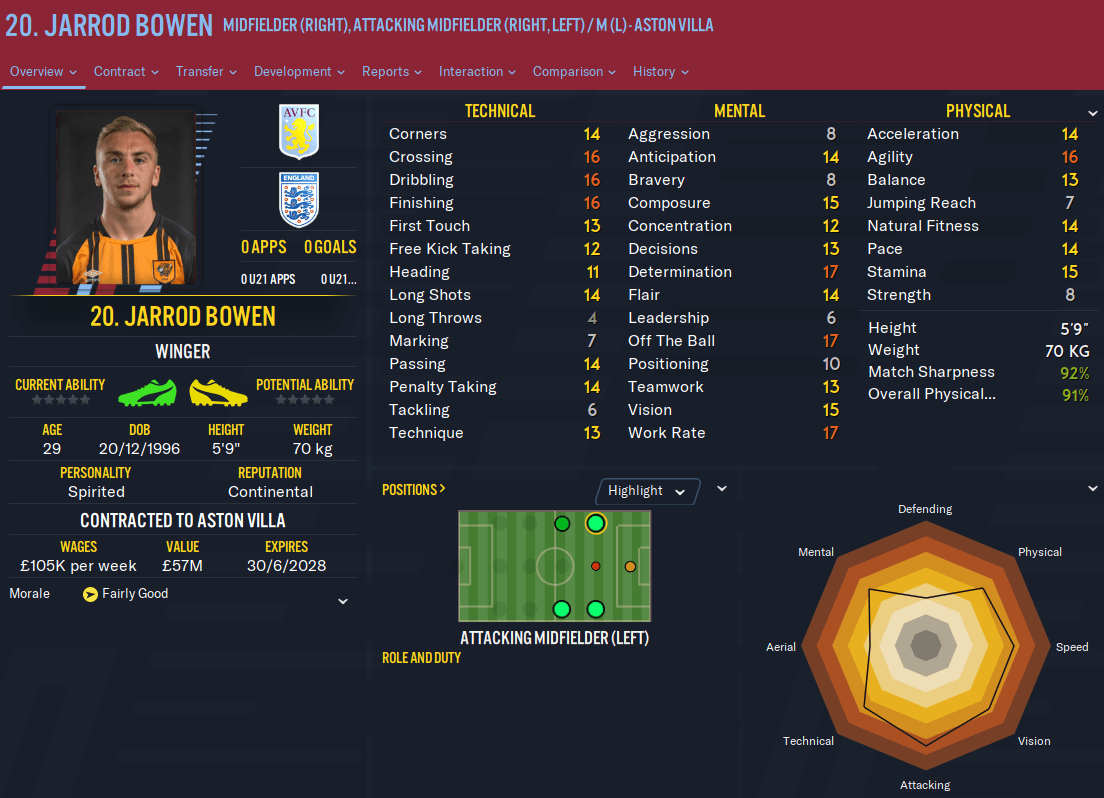 Jarrod Bowen career history until 2026

Summary
I signed Jarrod Bowen during season one in my Newcastle save and found him a great servant even after finding more talented options. Bowen's versatility and end product sets him apart, the kid can cross, finish, dribble and shoot from range.
Bowen averaged 7 goals and 7 assists, every season for Aston Villa during our test save achieving high average ratings. With fixed potential he is a guaranteed talent and would suit any system.
I tried Jarrod from MR as inverted winger, ML as defensive winger, AMR as inside forward and AML as winger. He has performed admirably in all four but suited AMR inside forward best. If you need guaranteed goals and assists out wide, he is worth the £14 million price tag.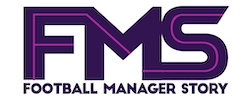 Subscribe to our Newsletter