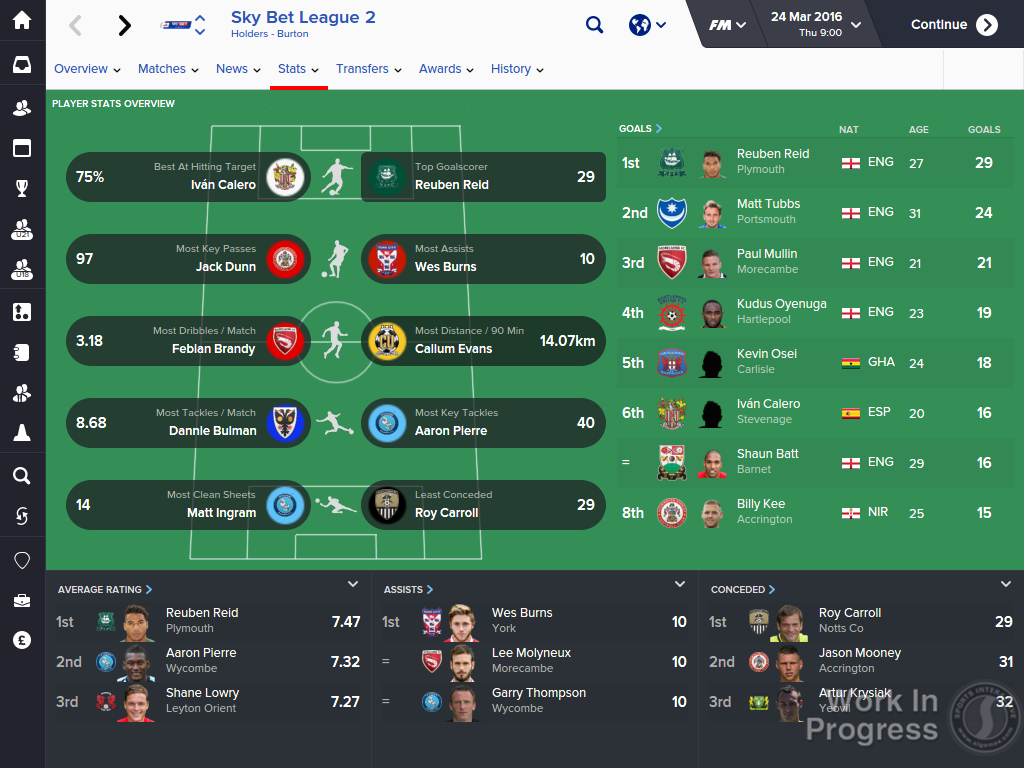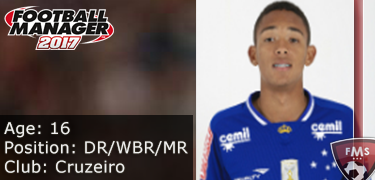 Victor
(Victor Alexander da Silva)
Age: 16
Position: DR/WBR/MR
Role: (full-back / complete wing-back / wing-back / inverted wing-back / winger
Club: Cruzeiro
Nationality: Brazilian
Value: £30.5K
Price tag: £1.7 million (patch 17.1.1)
CA: 94 / PA: -8 (between 130 and 160)
Victor profile in 2016 (after starting new game, 17.1.1)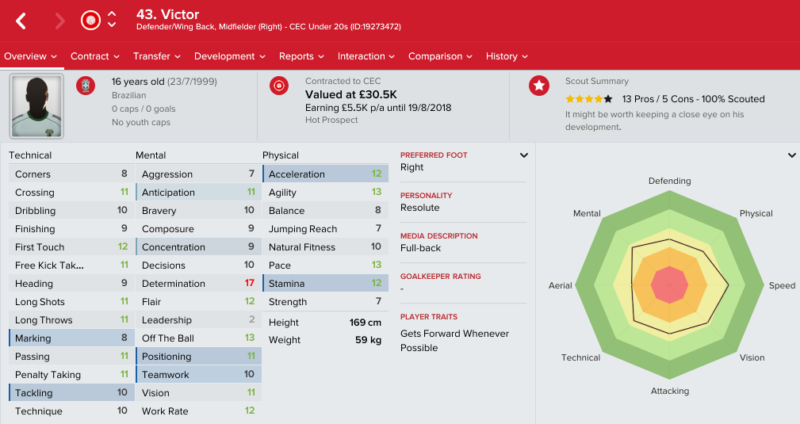 Victor profile aged 22 in the year 2022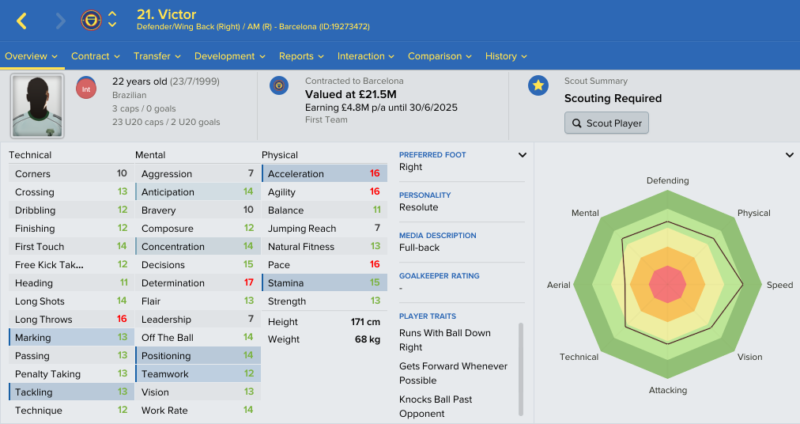 Victor career history until 2022

The FM 2017 player profile of Victor shows a very young but very talented right-back, a quick player that could become a great asset for the biggest clubs in Europe. Cruzeiro would be willing to let him go for just 1.7 million pounds at the start of the game, a very appealing price considering his potential.
In my test save he remained in Brazil until 2021, became a first-team regular at Cruzeiro, before making the big move to mighty Barcelona. He slotted right into the first team set-up at Camp Nou, making quite a few appearances and also scoring a goal in his first LaLiga season.
He is quick, agile and has enough stamina to run around that right flank for a full 90 minutes. His other attributes are developing nicely as well, you can't find any flaws in his profile except the ability to compete for balls in the air. He's well worth the 1.7 million you'd have to spend at the start of the game, but you must also wait for him to turn 18 as he can't move to Europe before that.
Did this player develop better in your FM 2017 save? Share a screen shot of his future profile with us by uploading the file below! (please include your name/nickname in the file name)
[simple-wp-dropbox]

Subscribe to our Newsletter