Theo Hernandez
Age: 18
Position: DL/WBL/ML/AML/DC
Role: complete wing-back / wing-back / full-back / inverted wing-back
Club: A. Madrid(on loan at Alaves)
Nationality: Spanish
Value: £1.8 million
Price tag: £20.5 million(release clause) (patch 17.3)
CA: 126 / PA: -9 (Between 150-180)
Theo Hernandez profile in 2016 (after starting new game, 17.3)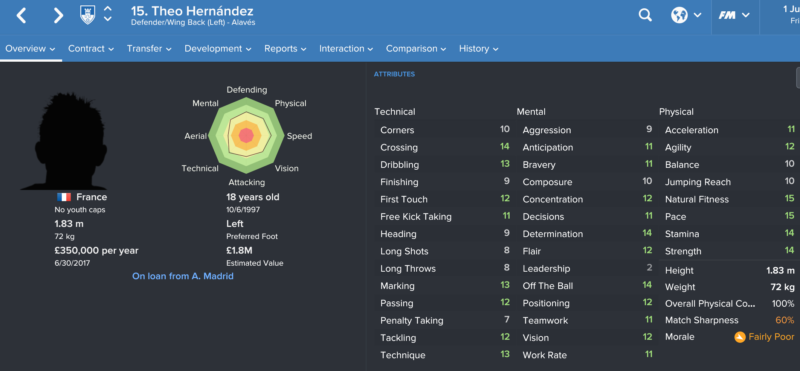 Theo Hernandez aged 28 in the year 2026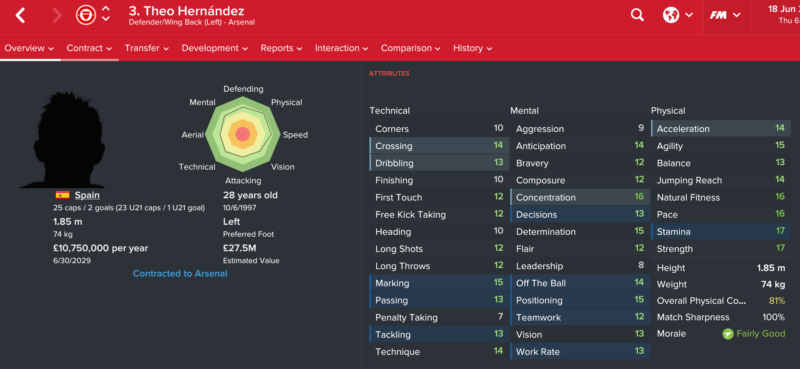 Theo Hernandez career history until 2026

The FM 2017 player profile of Theo Hernandez shows a wonderkid with amazing potential, who can play all along the left flank. You will have to wait for one year to have him in your squad as he is on loan at Alaves, but the £20.5 million release clause is a great price for a player who in this save ends up becoming a world class full back.
Theo turned into a very versatile player with crazy physical attributes, his strength and high stamina is great for a pressing marking style. He can play in different roles as a full back or provide cover as a great left winger or central defender, despite his poor heading skills , a real jolly-joker that any manager would be happy to have in his squad.
Due to his ambition, resolution and consistency, he ends up becoming a Spanish international player and signing for Arsenal to play in the first team for many years.  So, if you are looking for a young left full back for the next decade, you should sign this FM 2017 wonderkid for £20 million as soon as you begin your game!
Theo Hernandez pros and cons in the year 2026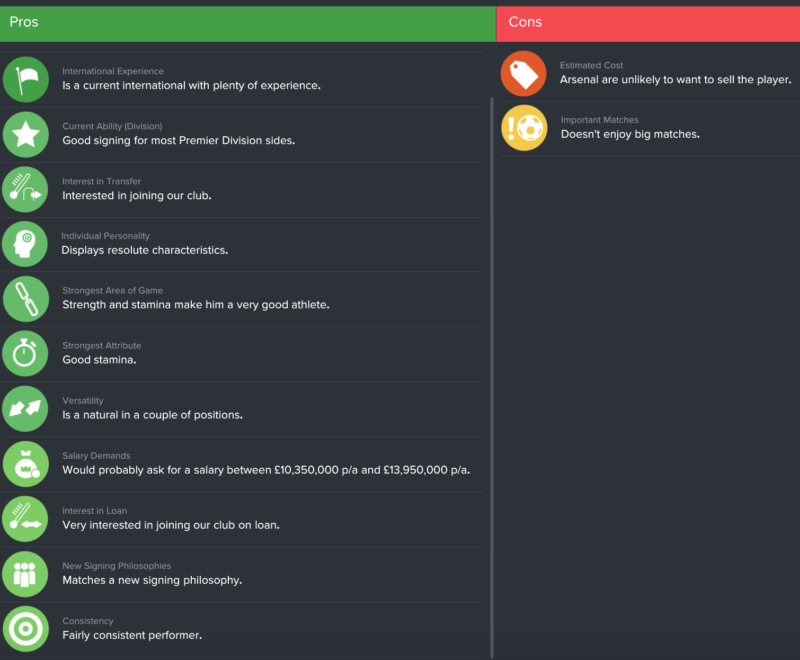 Did this player develop better in your FM 2017 save? Share a screenshot of his future profile with us by uploading the file below! (please include your name/nickname in the file name)
[simple-wp-dropbox]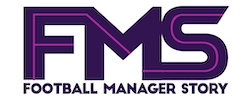 Subscribe to our Newsletter