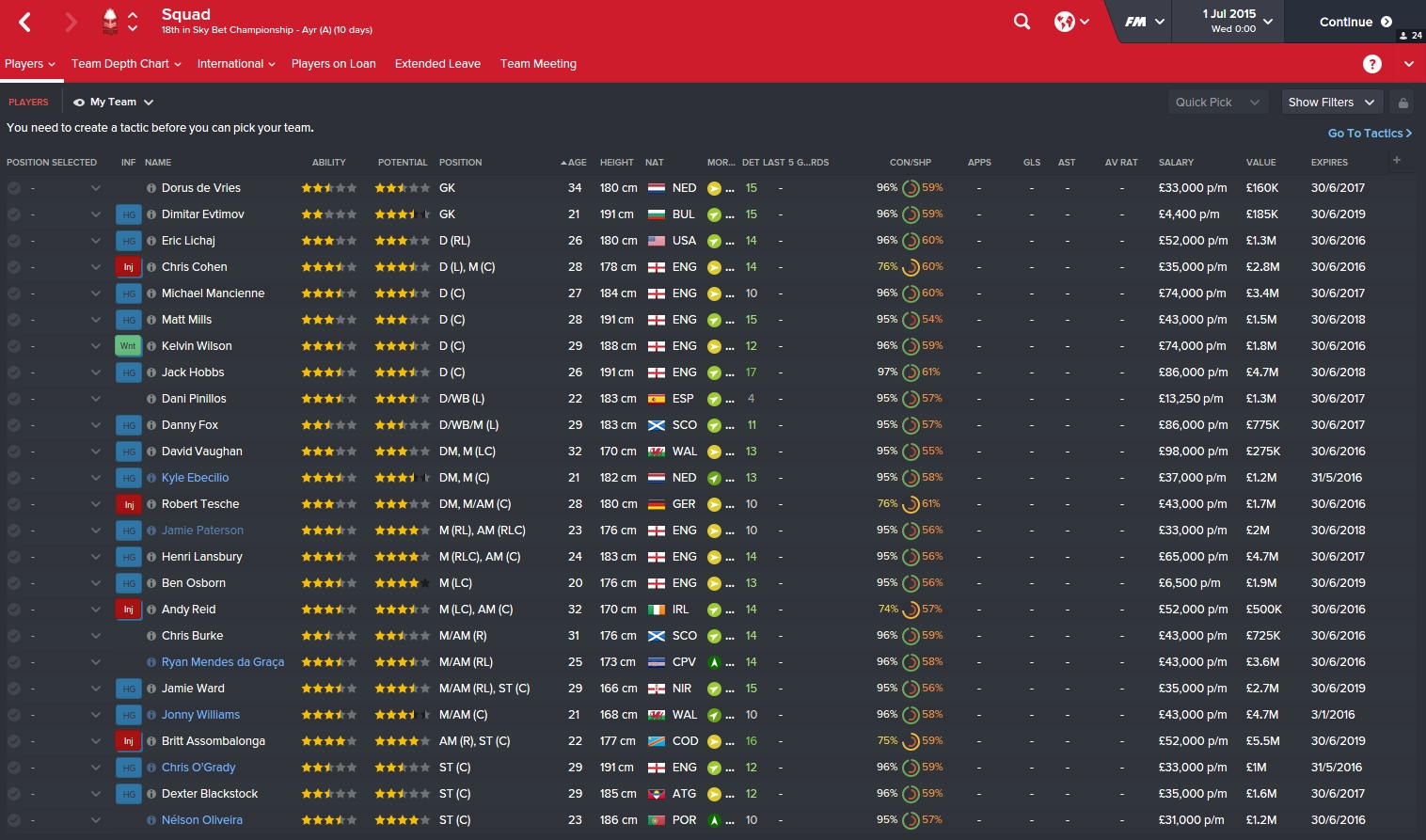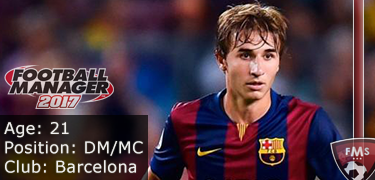 Sergi Samper
Age: 21
Position: DM/MC
Role: deep-lying playmaker
Club: Barcelona (on loan at Granada)
Nationality: Spanish
Value: £5.25 million
Price tag: £43 million – minimum fee release clause – (patch 17.1.1)
CA: 134 / PA: 162
Sergi Samper profile in 2016 (after starting new game, 17.1.1)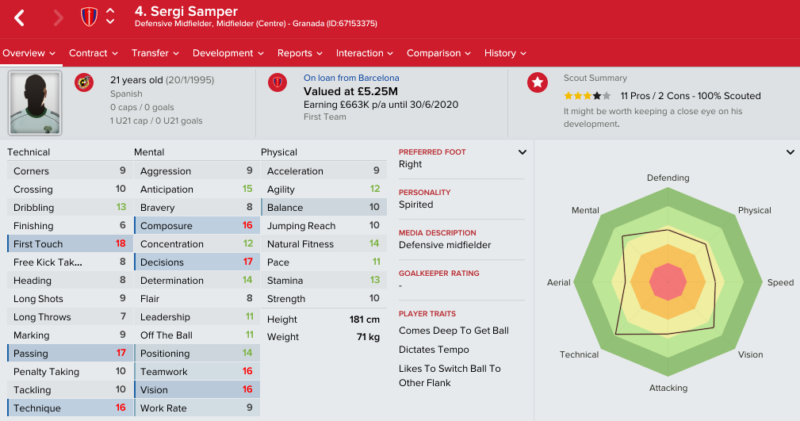 Sergi Samper aged 29 in the year 2024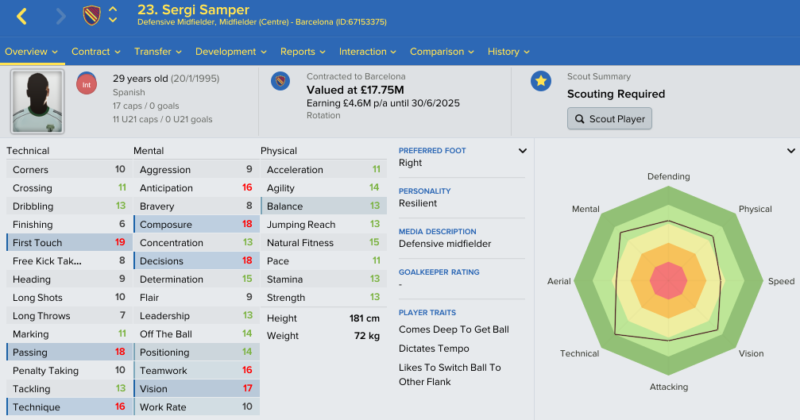 Sergi Samper career history until 2024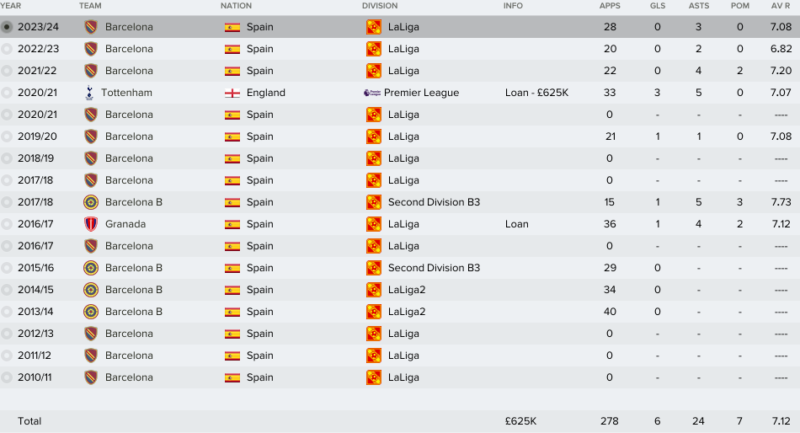 The FM 2017 player profile of Sergi Samper shows one of the best young playmakers in the game, a graduate of the world-famous Barcelona youth academy. He is on loan at Granada at the start of the game but that's not the big problem, the problem is that Barca are not willing to let him go as they are grooming him for a first-team future at the club.
In my test save they held on to him until 2024, even sent him on loan at Tottenham to get him more chances to play first-team football. Their strategy paid off as he eventually managed to become a first-team regular at Camp Nou. I think he could be available to buy in the game though, he won't have first-team football at Barcelona very soon and if you start pressing he might become disgruntled and force his way out.
This player has amazing first touch and passing, exceptional vision and teamwork, plus he is also very composed and a very good decision-maker. He can become a real star in your team if you need a Barcelona-style playmaker, well-worth adding to your shortlist and maybe starting some mind-games to lure him away from his boyhood club.
Did this player develop better in your FM 2017 save? Share a screen shot of his future profile with us by uploading the file below! (please include your name/nickname in the file name)
[simple-wp-dropbox]

Subscribe to our Newsletter