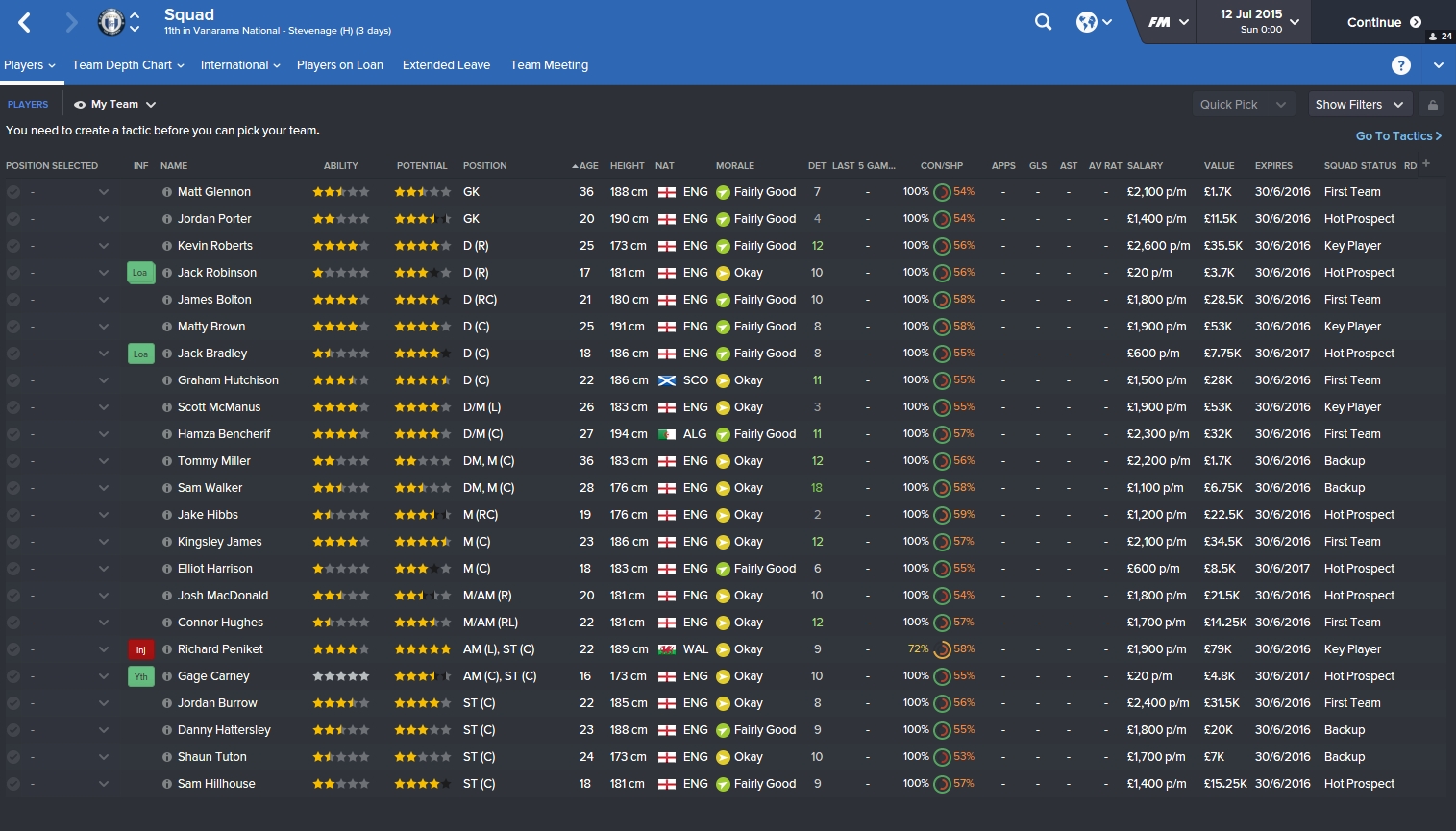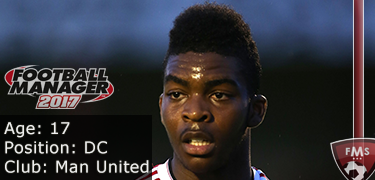 Ro-Shaun Williams
Age: 17
Position: DC
Role: central defender
Club: Manchester United
Nationality: English
Value: £375K
Price tag: £1.3 million – compensation – (patch 17.1.2)
CA: 96 / PA: -8 (between 130 and 160)
Ro-Shaun Williams profile in 2016 (after starting new game, 17.1.2)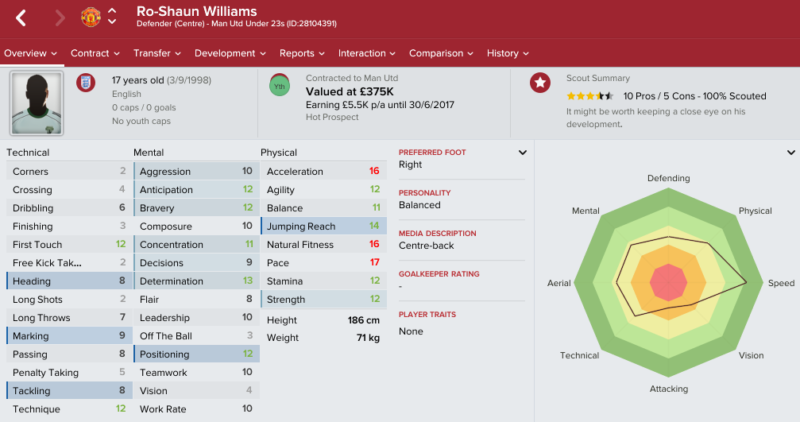 Ro-Shaun Williams aged 25 in the year 2024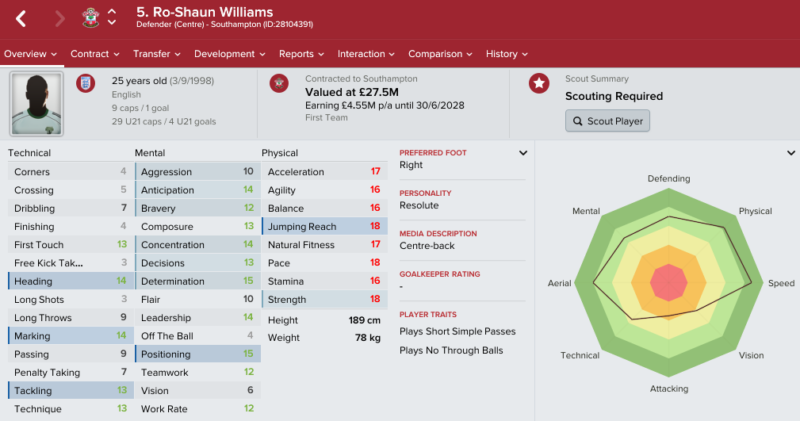 Ro-Shaun Williams career history until 2024

The FM 2017 player profile of Ro-Shaun Williams shows an incredibly strong young central defender, capable of becoming a solid top-flight player in the future. He is on a youth contract at the start of the game, so you can get him for a rather low compensation fee. That opportunity might not last long as most likely Man United will offer him a professional contract soon.
In my test save he spent a few seasons on loan here and there before Southampton decided to spend a pretty big sum for him in 2021. He did become a first regular at St Mary's but I guess his average ratings could have been higher.
His physical development is simply impressive, he turned into a real monster, with amazing strength but also extraordinary speed and agility. That set of physical attributes is probably the best I've seen for a player in FM 2017.
Did this player develop better in your FM 2017 save? Share a screen shot of his future profile with us by uploading the file below! (please include your name/nickname in the file name)
[simple-wp-dropbox]

Subscribe to our Newsletter