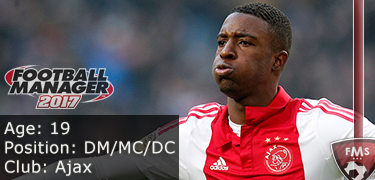 Riechedly Bazoer
Age: 19
Position: DM/MC/DC
Role: deep-lying playmaker
Club: Ajax
Nationality: Dutch
Value: £6.5 million
Price tag: £20 million (patch 17.1.1)
CA: 136 / PA: -9 (between 150 and 180)
Riechedly Bazoer profile in 2016 (after starting new game, 17.1.1)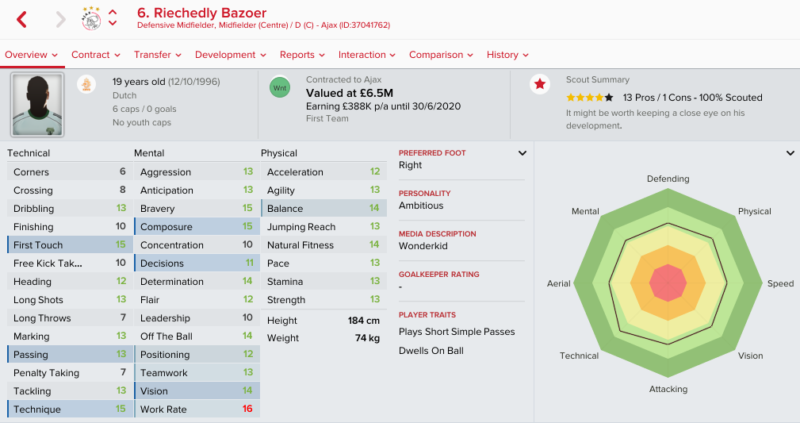 Riechedly Bazoer aged 27 in the year 2024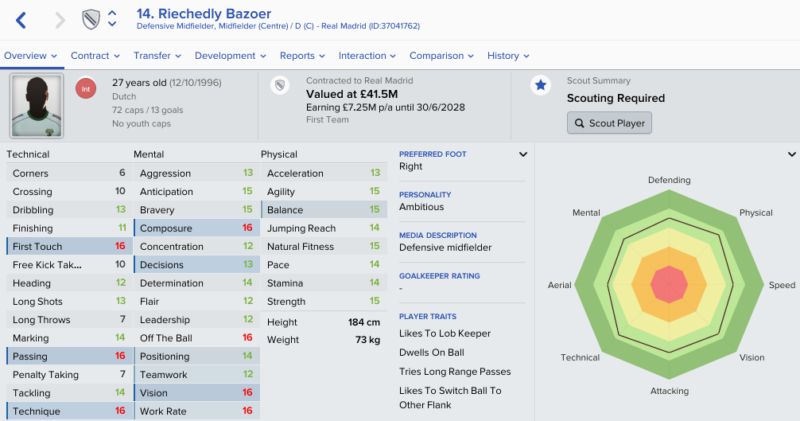 Riechedly Bazoer career history until 2024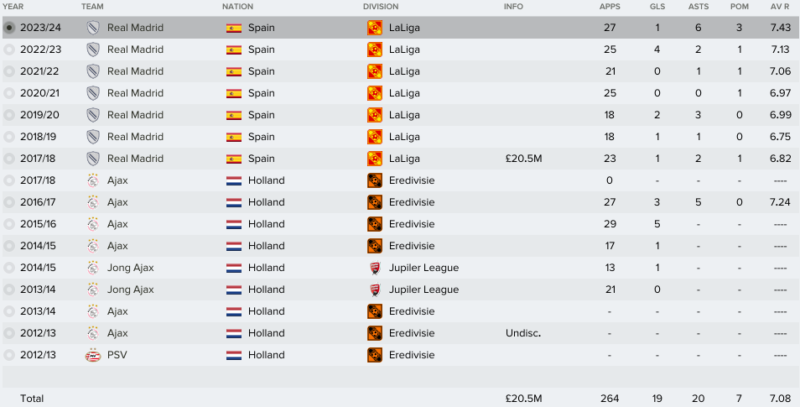 The FM 2017 player profile of Riechedly Bazoer shows a brilliant young playmaker, capable of playing both in front of the defence and in the middle of the park. He is one of the top young talents at Ajax, so the Dutch club will most likely try to ask for a lot of money for him. I doubt he'll be available for less than 20 million, but you could try to unsettle him and see if that leads to a lower price.
In my test save he moved to Real Madrid after the first season in the game and he gradually managed to become indispensable at the Spanish giants. His last couple of seasons in LaLiga were excellent and it's also worth mentioning that he managed to get 72 caps for Holland until the age of 27.
He has everything that a playmaker needs, from a well-balanced physique to great technique and passing. He is also a hard-working individual and not too shabby when it comes to tackling and marking either.
Did this player develop better in your FM 2017 save? Share a screen shot of his future profile with us by uploading the file below! (please include your name/nickname in the file name)
[simple-wp-dropbox]

Subscribe to our Newsletter