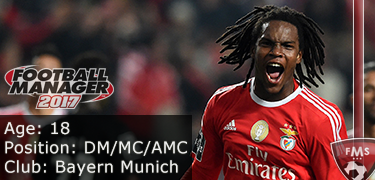 Renato Sanches
Age: 18
Position: DM/MC/AMC
Role: roaming playmaker / ball-winning midfielder / deep-lying playmaker / regista / box-to-box midfielder
Club: Bayern Munich
Nationality: Portuguese
Value: £27 million
Price tag: N/A (patch 17.2)
CA: 148 / PA: 175
Renato Sanches profile in 2016 (after starting new game, 17.2)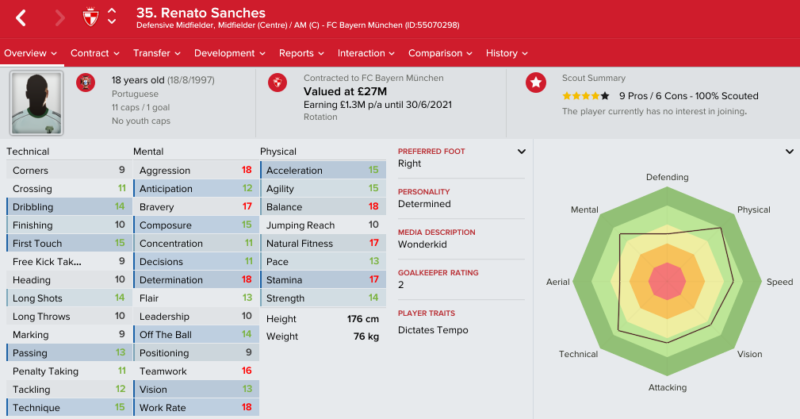 Renato Sanches aged 26 in the year 2024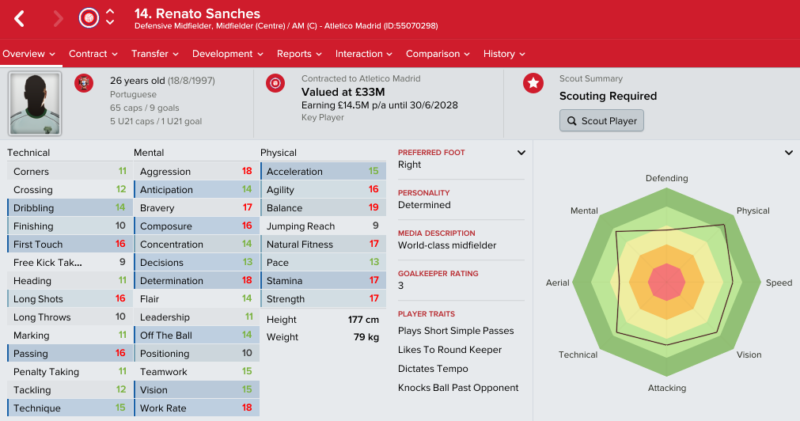 Renato Sanches career history until 2024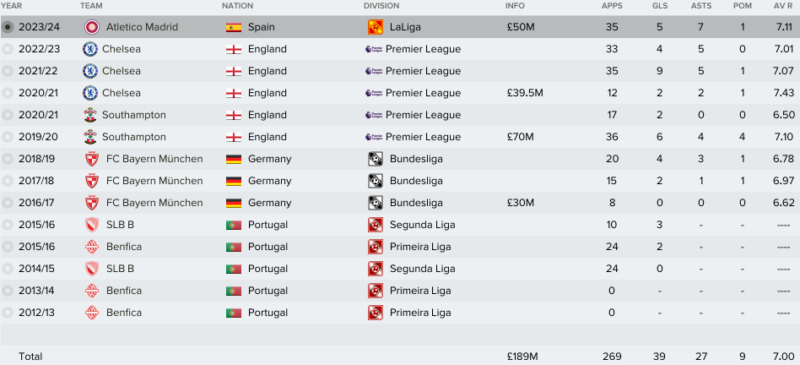 The FM 2017 player profile of Renato Sanches shows one of the best young central midfielders in the game and one of the best players in the game overall. He can't be bought at the start of the game and if you plan to do that later you'd better prepare for a lavish transfer fee.
In my test save he had a surprising big-money move to Southampton, the Saints broke their transfer record with a 70-million fee and then made a very bad choice as they sold the lad to Chelsea for nearly half that sum. Eventually he ended up at Atletico Madrid for 50 million and instantly became the boss of their midfield.
He is an absolute force on the pitch, his physical attributes are astonishing, he is also a very hard worker, determined and aggressive. His technique is top notch as well, making this player one of the few in the world that can create play as well as he can break up the opposition attacking moves. Simply one of the best central midfielders in the world, if you have the money he's well worth it.
Did this player develop better in your FM 2017 save? Share a screenshot of his future profile with us by uploading the file below! (please include your name/nickname in the file name)
[simple-wp-dropbox]

Subscribe to our Newsletter