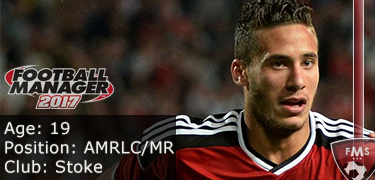 Ramadan Sobhi
Age: 19
Position: AMRLC/MR
Role: winger / inside forward / advanced playmaker / shadow striker / attacking midfielder
Club: Stoke
Nationality: Egyptian
Value: £10.5 million
Price tag: £20 million (patch 17.2)
CA: 120 / PA: 150
Ramadan Sobhi profile in 2016 (after starting new game, 17.2)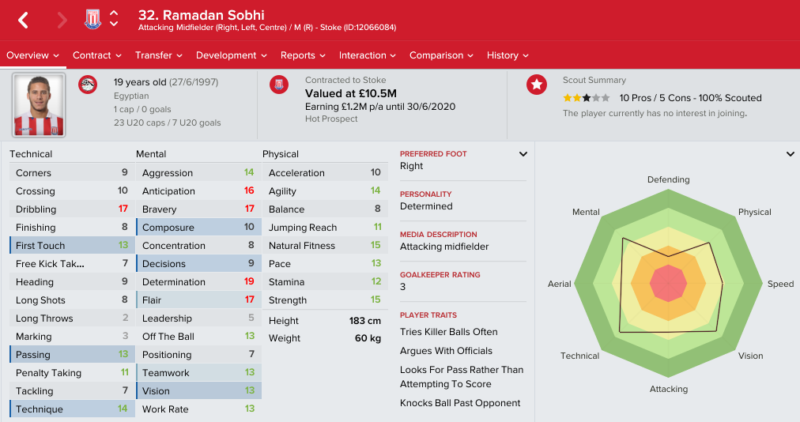 Ramadan Sobhi aged 26 in the year 2024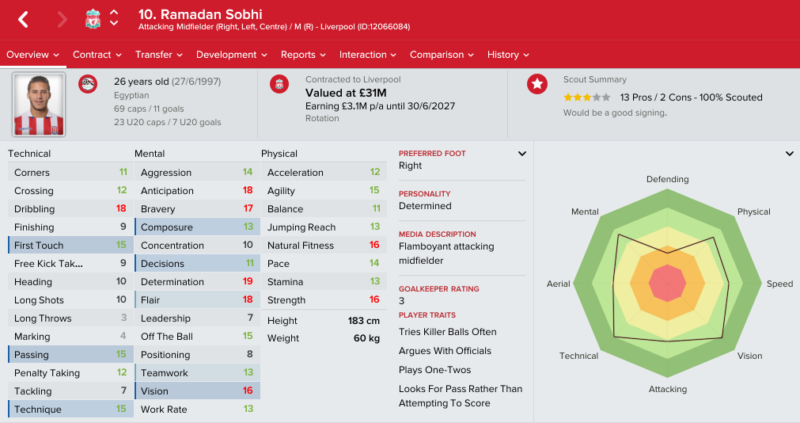 Ramadan Sobhi career history until 2024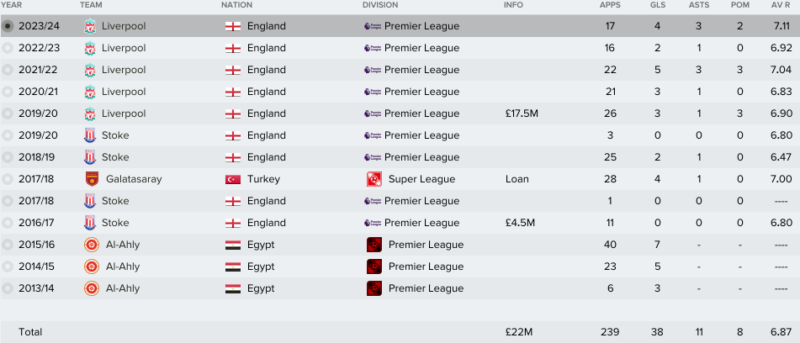 The FM 2017 player profile of Ramadan Sobhi shows an extremely talented and versatile youngster, capable of covering every position in the attacking midfield area. He won't be available to buy at the start of the game as he has just joined Stoke, but I guess he will want to move on to a bigger club pretty soon.
In my test save he moved to Liverpool after a few seasons at Stoke and even though he did not become a first-team regular at Anfield Road, he did manage to make himself a valuable rotation player there with decent contributions every season. I guess his versatility is what mattered most to the Liverpool manager, it's great to have a player that you can slot into three different positions.
His dribbling is exquisite, he is also quite strong and agile, while his mental attributes are quite impressive. With his vision and flair he can always create something out of nothing, while his determination could make him a reliable asset for any team.
Did this player develop better in your FM 2017 save? Share a screenshot of his future profile with us by uploading the file below! (please include your name/nickname in the file name)
[simple-wp-dropbox]

Subscribe to our Newsletter