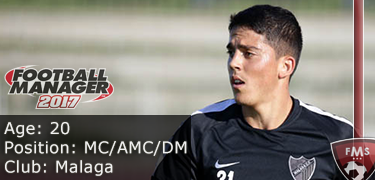 Pablo Fornals
Age: 20
Position: MC/AMC/DM
Role: advanced playmaker / roaming playmaker / deep-lying playmaker / attacking midfielder
Club: Malaga
Nationality: Spanish
Value: £2.7 million
Price tag: £17.25 million – minimum fee release clause – (patch 17.2)
CA: 129 / PA: -8.5 (between 140 and 170)
Pablo Fornals profile in 2016 (after starting new game, 17.2)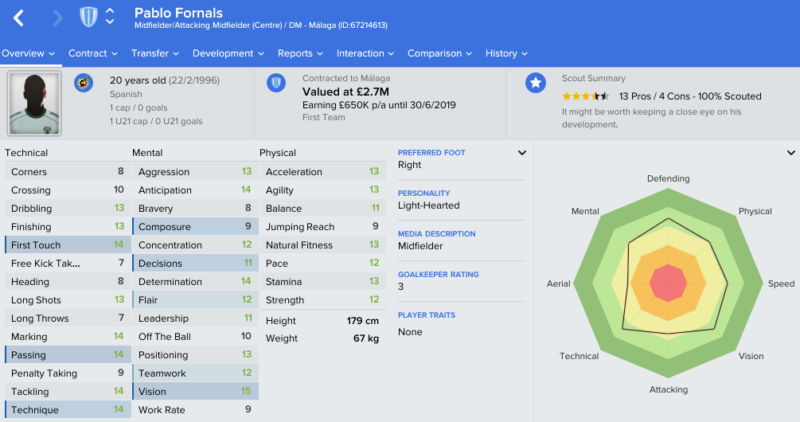 Pablo Fornals aged 28 in the year 2024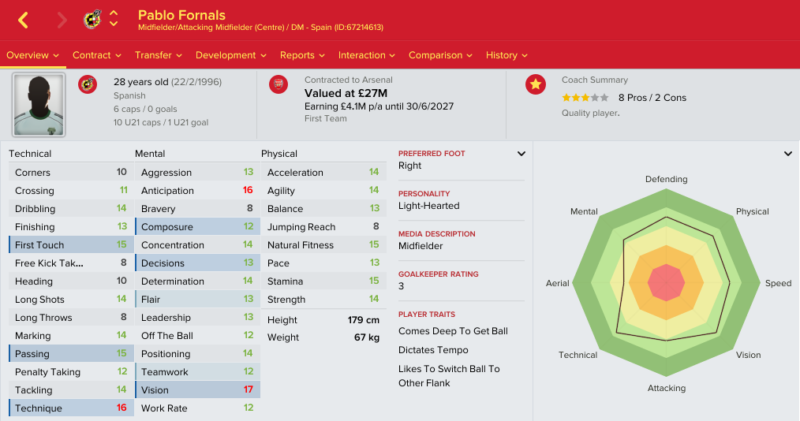 Pablo Fornals career history until 2024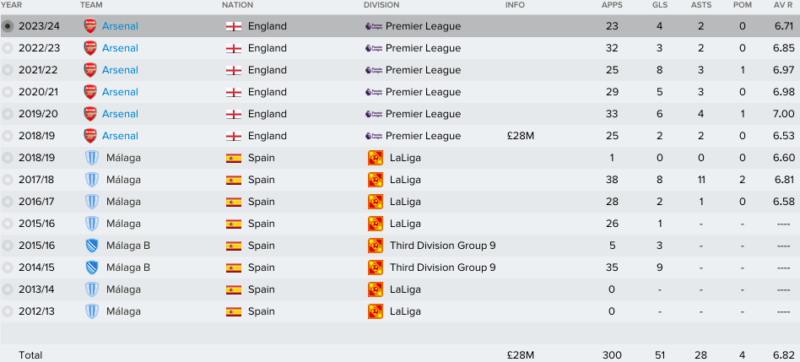 The FM 2017 player profile of Pablo Fornals shows a talented young playmaker, capable of becoming one of the top central midfielders in Europe. Malaga don't want to negotiate below his minimum fee release clause at the start of the game.
In my test save he continued his development in Spain until Arsenal became interested and paid 28 million for him. He did a pretty good job in the Premier League, even though I was expecting him to provide more assists rather than goals.
He has a very good set of attributes all-around, but he excels when it comes to technique, passing and vision, the most important assets of a good playmaker. I wouldn't pay as much as Arsenal did, but he is definitely worth keeping an eye on.
Did this player develop better in your FM 2017 save? Share a screenshot of his future profile with us by uploading the file below! (please include your name/nickname in the file name)
[simple-wp-dropbox]

Subscribe to our Newsletter