Nico Elvedi
Age: 19
Position: DC/DR
Role: central defender
Club: Borussia Monchengladbach
Nationality: Swiss
Value: £5.25 million
Price tag: £20 million (patch 17.2)
CA: 133 / PA: 150
Nico Elvedi profile in 2016 (after starting new game, 17.2)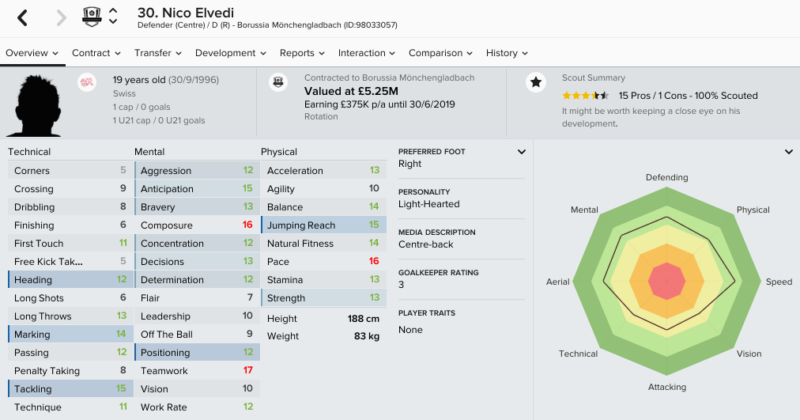 Nico Elvedi aged 27 in the year 2024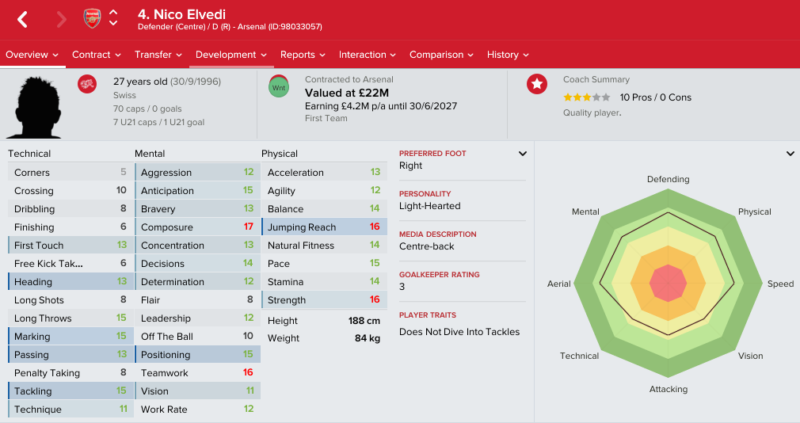 Nico Elvedi career history until 2024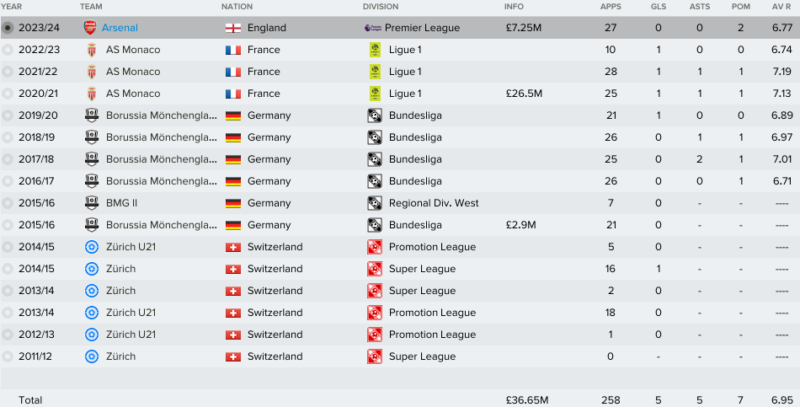 The FM 2017 player profile of Nico Elvedi shows a rock-solid young central defender, already good enough for top-flight football at the age of 19. Monchengladbach don't want to sell him at the start of the game and I reckon they will try their best to keep him throughout the game.
In my test save he was prized away by AS Monaco for a pretty hefty transfer fee, did a pretty good job in France, but then got sold quite cheaply at Arsenal during a January transfer window. I guess he was transfer listed by request at that point and Arsenal took advantage.
He is strong and very competitive in the air but his speed is not too bad either. He developed a very good set of mental attributes, with particularly impressive composure and positioning, while his marking and tackling became very good as well.
Did this player develop better in your FM 2017 save? Share a screenshot of his future profile with us by uploading the file below! (please include your name/nickname in the file name)
[simple-wp-dropbox]

Subscribe to our Newsletter