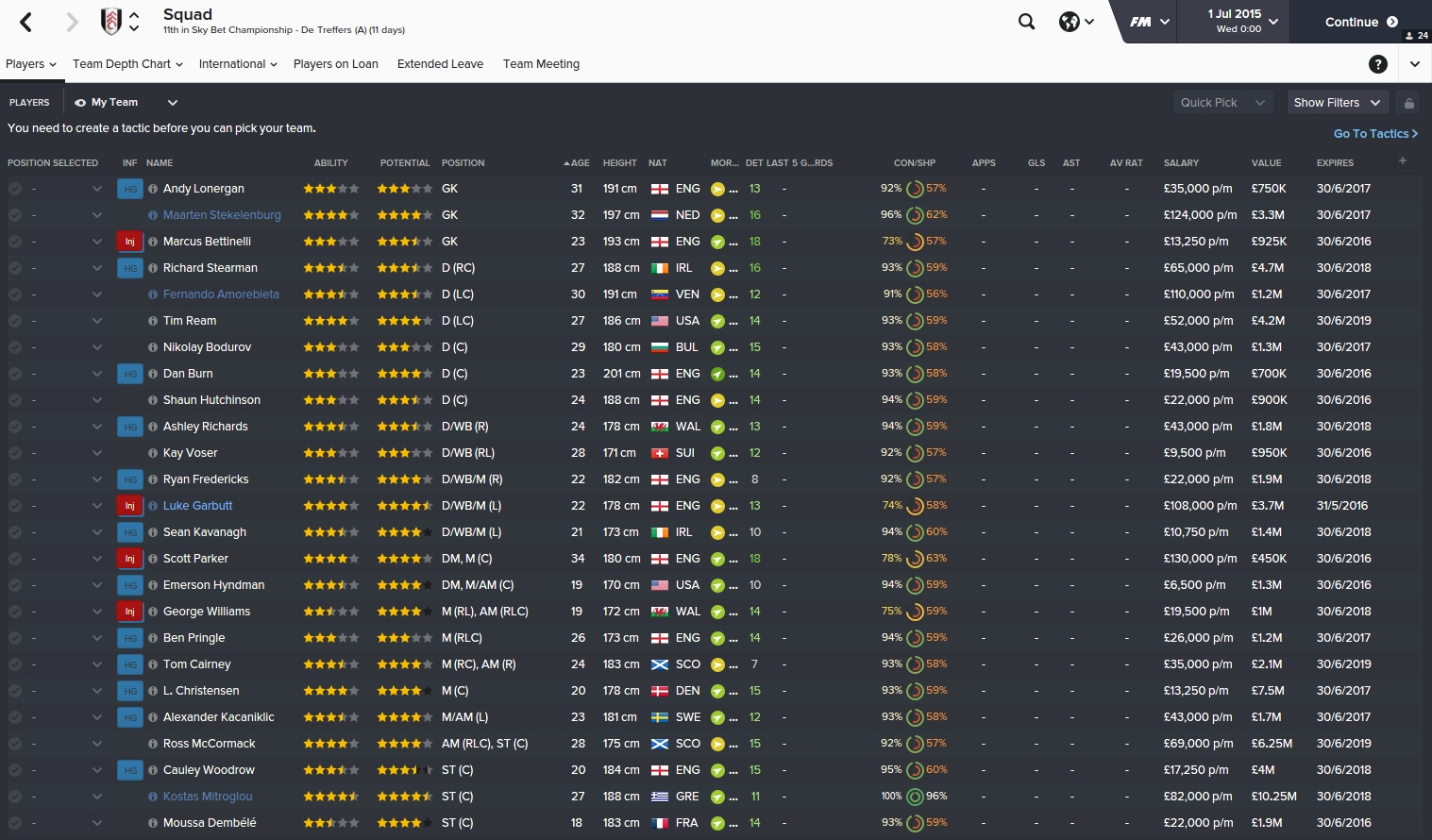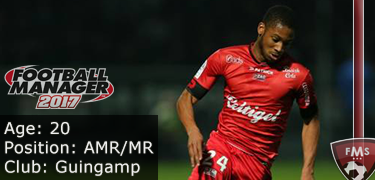 Marcus Coco
Age: 20
Position: AMR/MR
Role: winger
Club: Guingamp
Nationality: French
Value: £1.7 million
Price tag: £50 million (patch 17.1.1)
CA: 125 / PA: -8.5 (between 140 and 170)
Marcus Coco profile in 2016 (after starting new game, 17.1.1)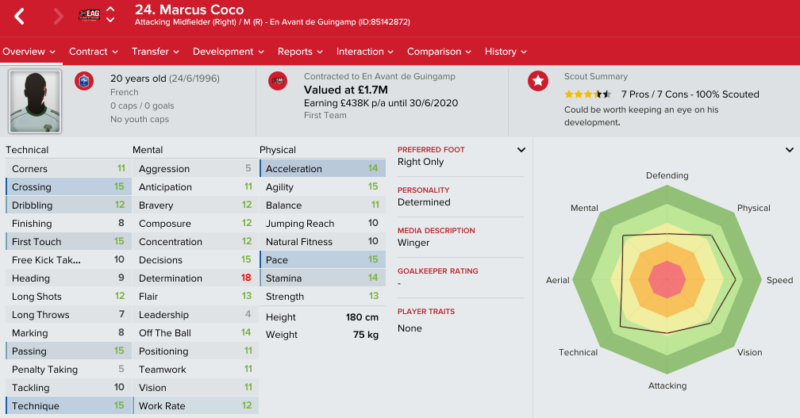 Marcus Coco aged 27 in the year 2024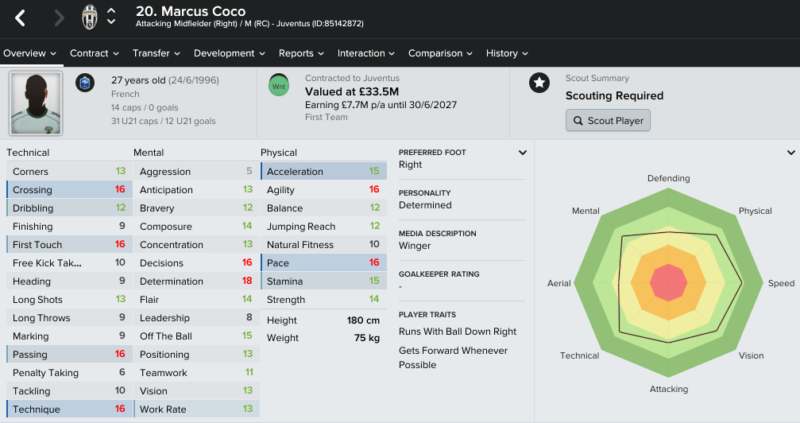 Marcus Coco career history until 2024

The FM 2017 player profile of Marcus Coco shows a very talented young right winger, capable of becoming a real star at any club. Buying him at the start of the game is not an option as Guingamp don't want to sell, but I'm sure there will be an opportunity to get him for a normal price after half a season or a full season.
In my test save he moved to Inter at the end of the first season, didn't play too much there for some reason and got sold back to France to AS Monaco. He produced a string of good seasons there, which earned him a move to Juventus.
He developed into a great winger, with solid speed and agility, superb technique and also a very good ability to deliver pinpoint crosses into the box.
Did this player develop better in your FM 2017 save? Share a screen shot of his future profile with us by uploading the file below! (please include your name/nickname in the file name)
[simple-wp-dropbox]

Subscribe to our Newsletter