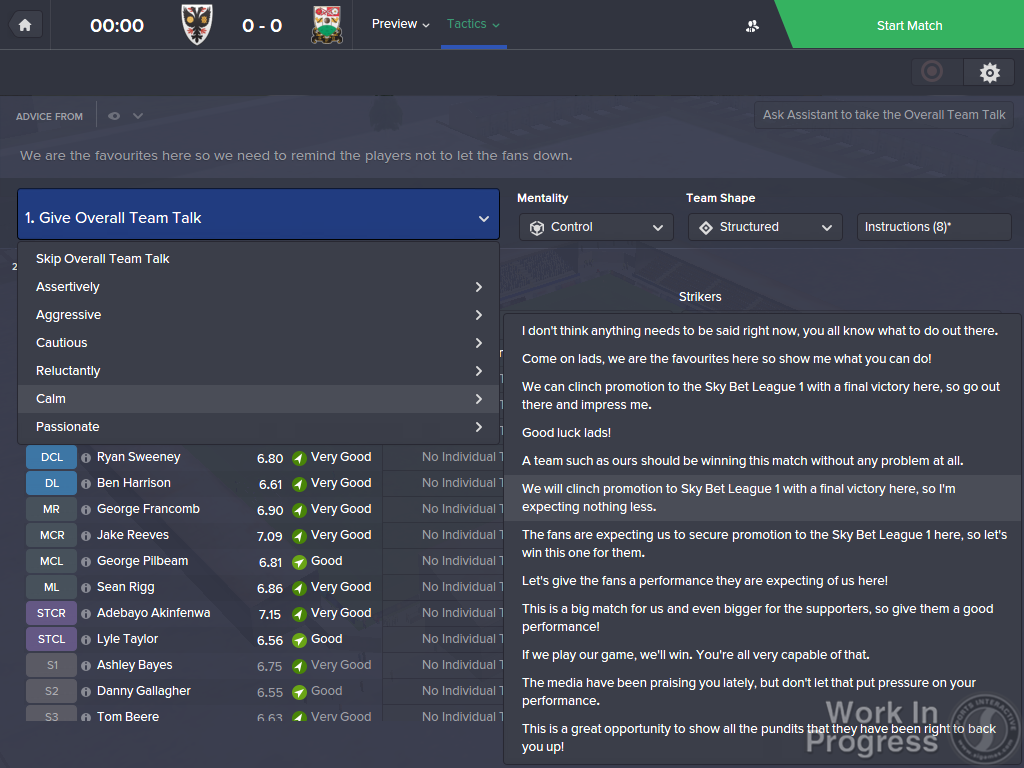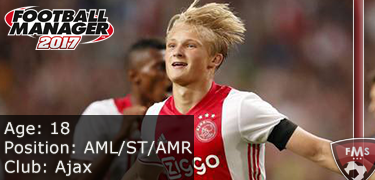 Kasper Dolberg
Age: 18
Position: AML/ST/AMR
Role: inside forward / complete forward / false nine / trequartista / poacher / deep-lying forward
Club: Ajax
Nationality: Danish
Value: £2.4 million
Price tag: £20 million (patch 17.1.1)
CA: 124 / PA: -8.5 (between 140 and 170)
Kasper Dolberg profile in 2016 (after starting new game, 17.1.1)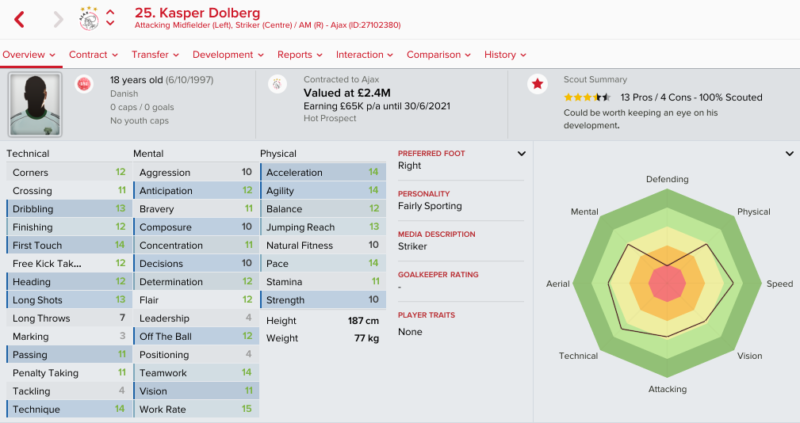 Kasper Dolberg profile aged 24 in the year 2022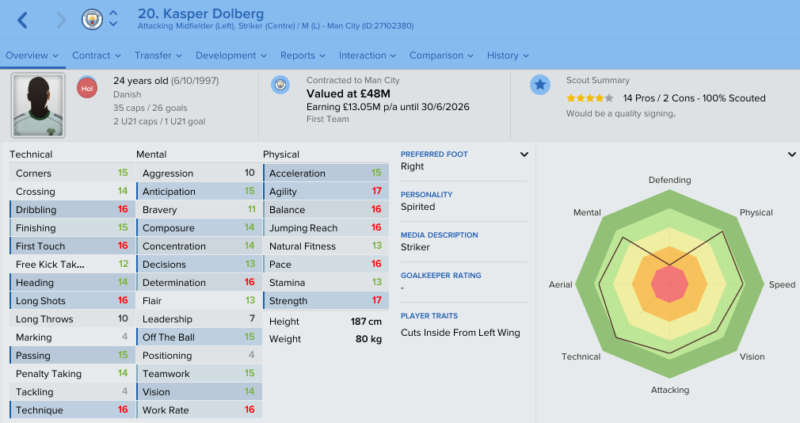 Kasper Dolberg career history until 2022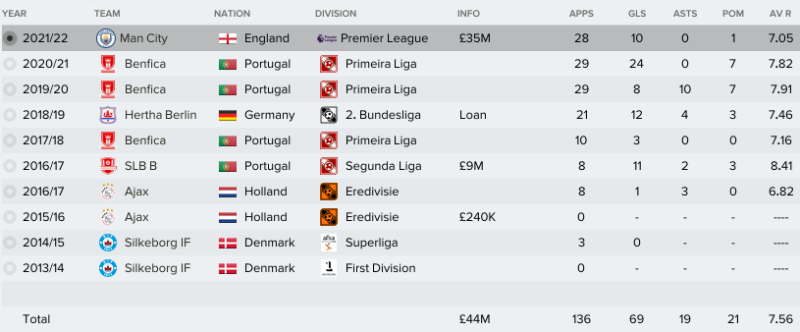 The FM 2017 player profile of Kasper Dolberg shows a very talented young player, capable of playing both as an attacking midfielder on the left flank and as a central striker. Ajax are keen on making a huge profit on him, they want 20 million at the start of the game but they might lower their demands in the future.
In fact, in my test save they let him go for 9 million during the January transfer window of the first season, Benfica pounced on the opportunity and they did the right thing as they managed to sell him for 35 million to Manchester City later on. He adapted to the Premier League right away, bagging 10 goals in his first season.
This lad surely has bags of talent, he is amazing on the ball but he is also determined and a hard worker. His physique is simply impressive, with great agility and speed combined with exceptional strength and ability to challenge in the air. This player is a real gem, a must-buy for any manager of a serious club in FM 2017.
Did this player develop better in your FM 2017 save? Share a screen shot of his future profile with us by uploading the file below! (please include your name/nickname in the file name)
[simple-wp-dropbox]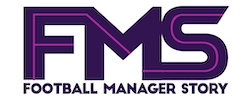 Subscribe to our Newsletter