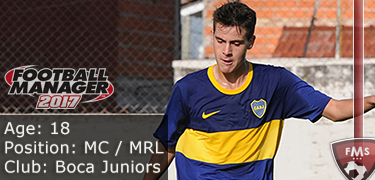 Julian Chicco
Age: 18
Position: MC/MRL
Role: box-to-box midfielder / ball-winning midfielder / deep-lying playmaker / central midfielder
Club: Boca Juniors
Nationality: Argentinian
Value: £185K
Price tag: £3 million (patch 17.2)
CA: 105 / PA: -8 (between 130 and 160)
Julian Chicco profile in 2016 (after starting new game, 17.2)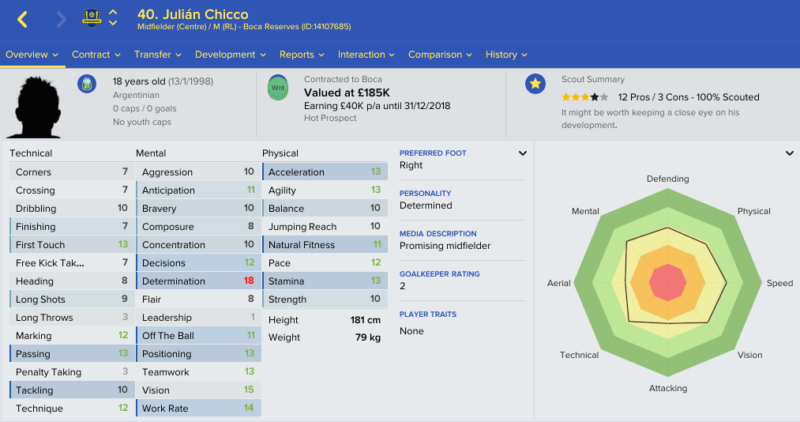 Julian Chicco aged 26 in the year 2024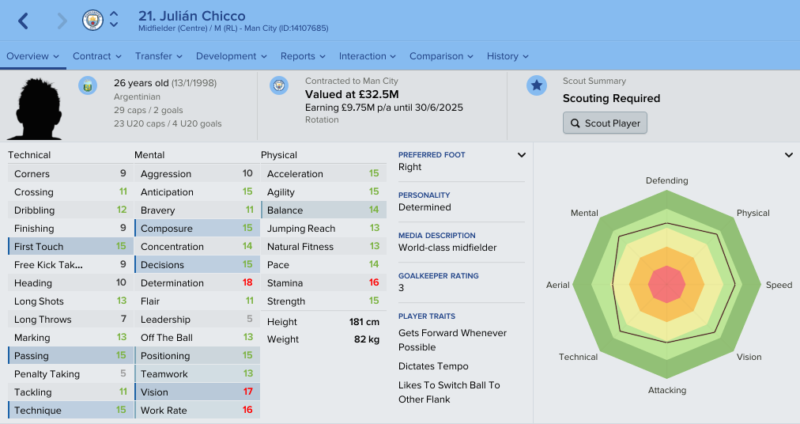 Julian Chicco career history until 2024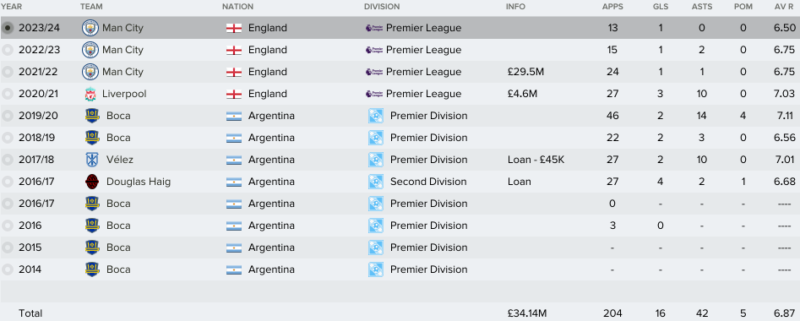 The FM 2017 player profile of Julian Chicco shows a talented young midfielder, cheap but with good enough potential to make it to the top. Boca Juniors would let him go for just 3 million pounds at the start of the game and the good news is he does not need a work permit because he has an Italian passport as well.
In my test save he had a pretty good career until 2024, moving to Liverpool and then to Manchester City for quite a bit of money in transfer fees. He also earned a good chunk of international appearances, not easy in a nation like Argentina.
He has good overall attributes both on the physical side and on the mental side, while his technical abilities also developed very well. He would be a good investment if he can develop as nicely as he did in our test save.
Did this player develop better in your FM 2017 save? Share a screenshot of his future profile with us by uploading the file below! (please include your name/nickname in the file name)
[simple-wp-dropbox]

Subscribe to our Newsletter