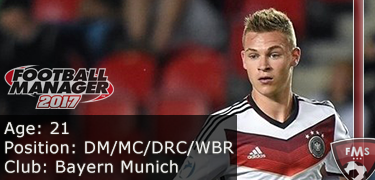 Joshua Kimmich
Age: 21
Position: DM/MC/DRC/WBR
Role: regista / deep-lying playmaker / roaming playmaker
Club: Bayern Munich
Nationality: German
Value: £30 million
Price tag: £45 million (patch 17.2)
CA: 151 / PA: 169
Joshua Kimmich profile in 2016 (after starting new game, 17.2)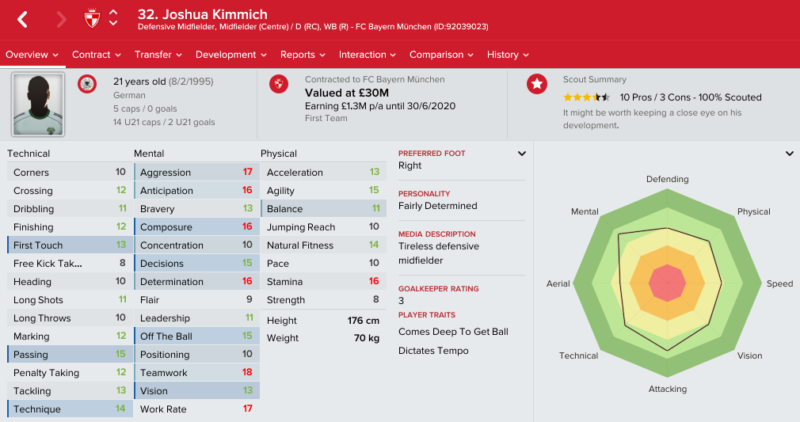 Joshua Kimmich aged 29 in the year 2024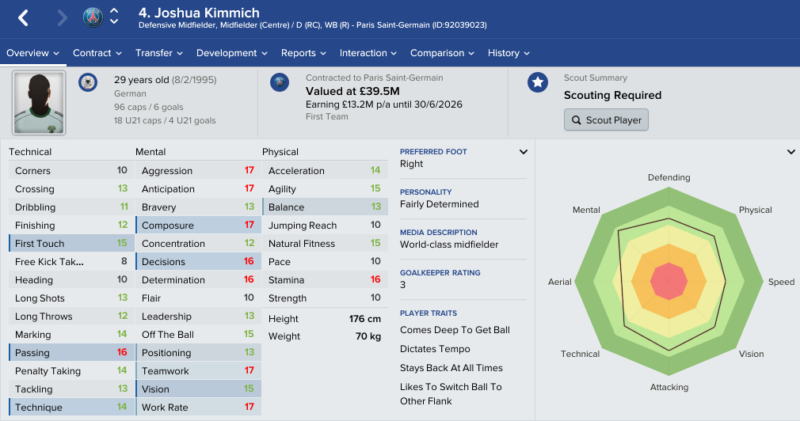 Joshua Kimmich career history until 2024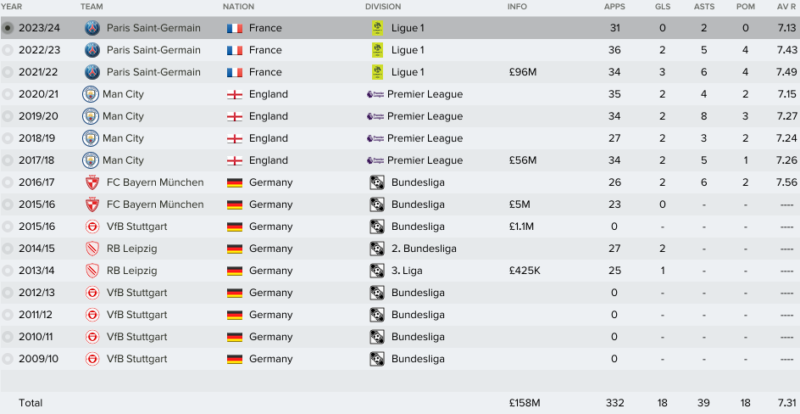 The FM 2017 player profile of Joshua Kimmich shows a versatile and very talented young midfielder, capable of playing in various positions in central midfield and defense. Bayern Munich will not let him go easily, this is an expensive player and will remain so throughout the game.
In my test save he was bought by Manchester City at the end of the first season for 56 million pounds and then became one of the most expensive transfers in football history as he moved to PSG for nearly 100 million pounds.
He is a hard-working and reliable player, his mental attributes are world class, and he is also quite gifted when it comes to controlling the ball and picking the right pass. This lad is a world-class midfielder that can find a place in any of the world's biggest teams.
Did this player develop better in your FM 2017 save? Share a screenshot of his future profile with us by uploading the file below! (please include your name/nickname in the file name)
[simple-wp-dropbox]

Subscribe to our Newsletter