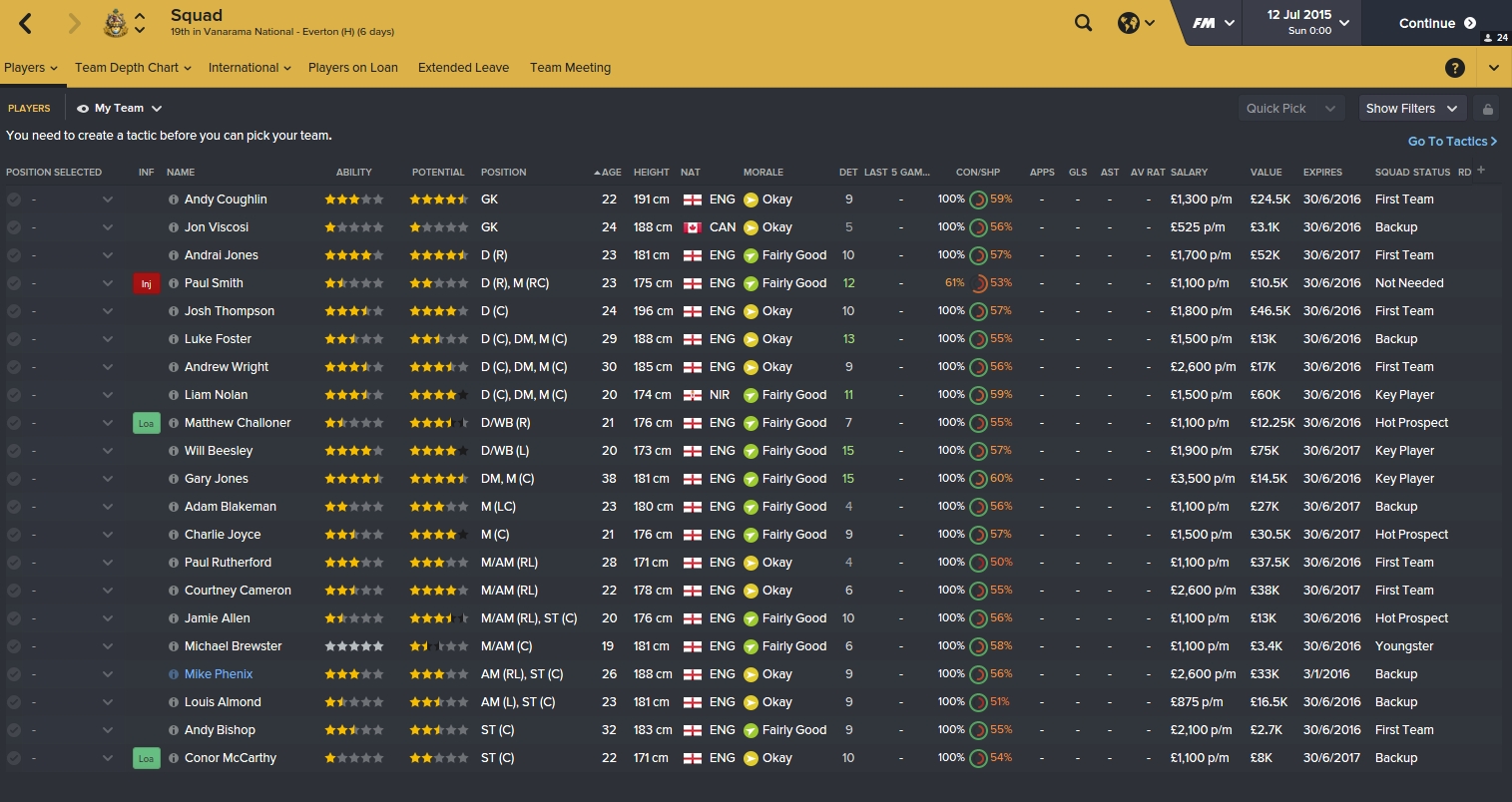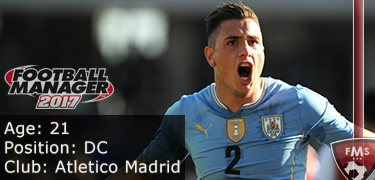 Jose Gimenez
Age: 21
Position: DC
Role: ball-playing defender
Club: Atletico Madrid
Nationality: Uruguayan
Value: £17.5 million
Price tag: £45 million (patch 17.1.2)
CA: 157 / PA: 171
Jose Gimenez profile in 2016 (after starting new game, 17.1.2)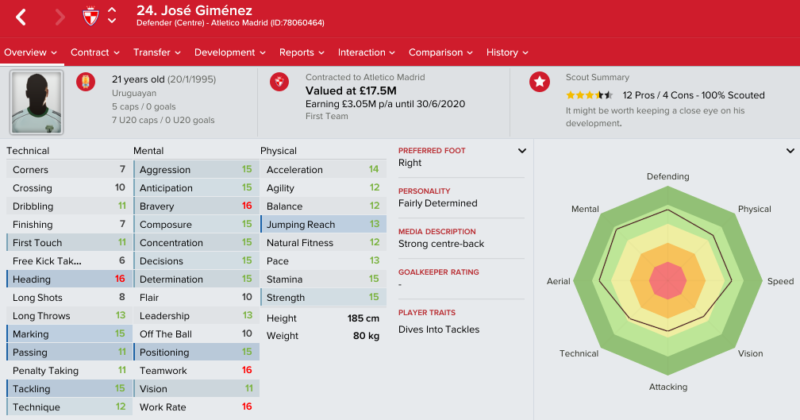 Jose Gimenez aged 29 in the year 2024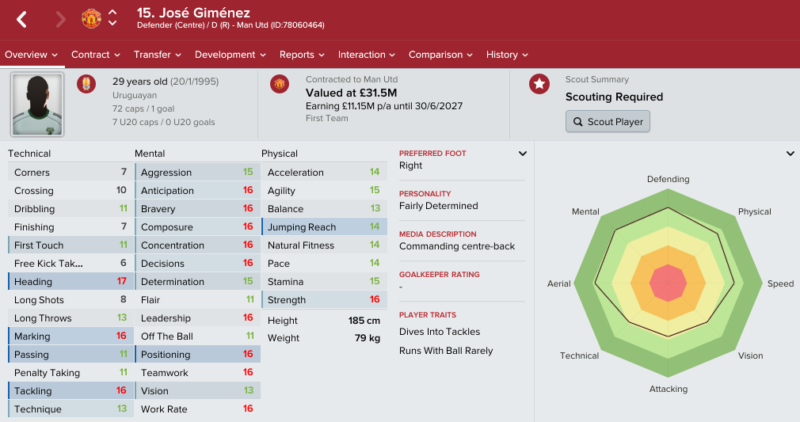 Jose Gimenez career history until 2024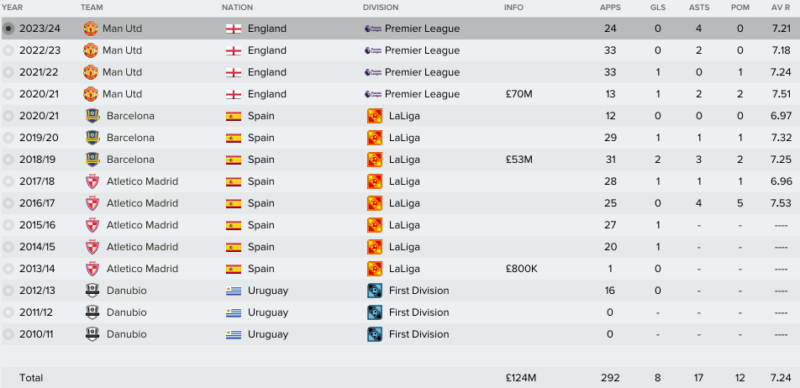 The FM 2017 player profile of Jose Gimenez shows one of the best young central defenders in the game and one of the best wonderkids overall. He will never be available for a low price, Atletico Madrid know his potential and they will want to keep him at the club as long as possible.
In my test save he moved to Barcelona for over 50 million pounds and then to Manchester United for 70 million pounds. Those transfer fees are simply amazing, considering that Atletico spent less than 1 million to get him from Uruguay.
His development is exceptional, mental attributes went through the roof, defensive technical skills are exceptional, while on the physical side he develop solid attributes all-around. He is an outstanding talent, well-worth a record-breaking transfer fee.
Did this player develop better in your FM 2017 save? Share a screen shot of his future profile with us by uploading the file below! (please include your name/nickname in the file name)
[simple-wp-dropbox]

Subscribe to our Newsletter