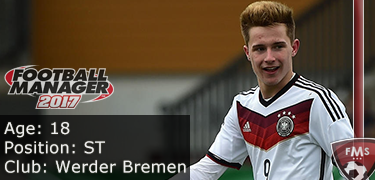 Johannes Eggestein
Age: 18
Position: ST
Role: trequartista / deep-lying forward
Club: Werder Bremen
Nationality: German
Value: £1.3 million
Price tag: £40 million (patch 17.1.1)
CA: 115 / PA: -9 (between 150 and 180)
Johannes Eggestein profile in 2016 (after starting new game, 17.1.1)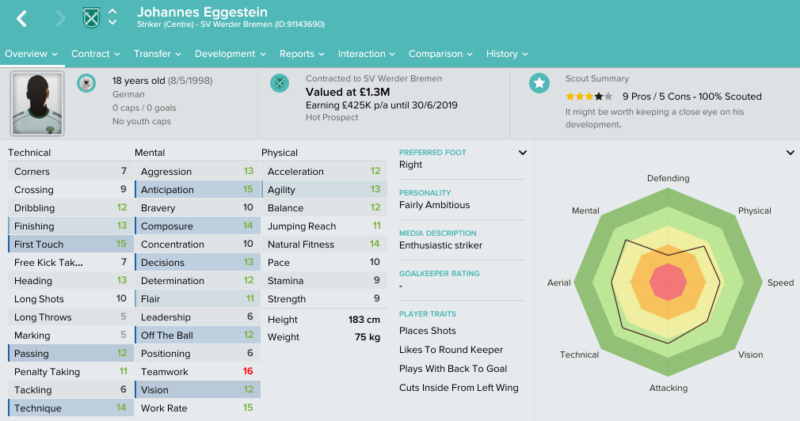 Johannes Eggestein aged 26 in the year 2024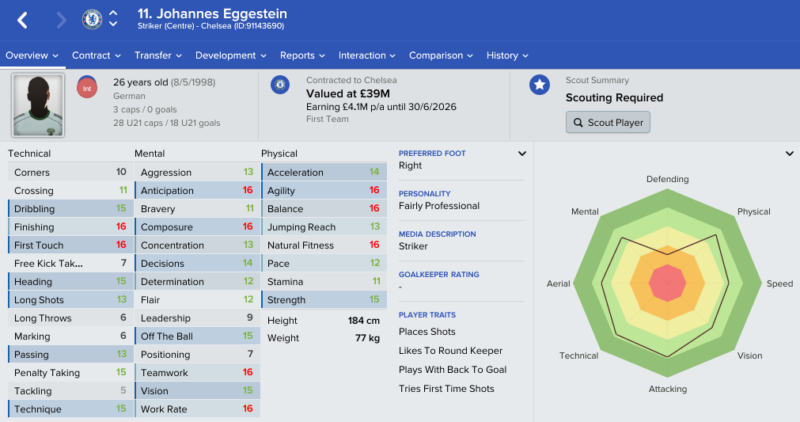 Johannes Eggestein career history until 2024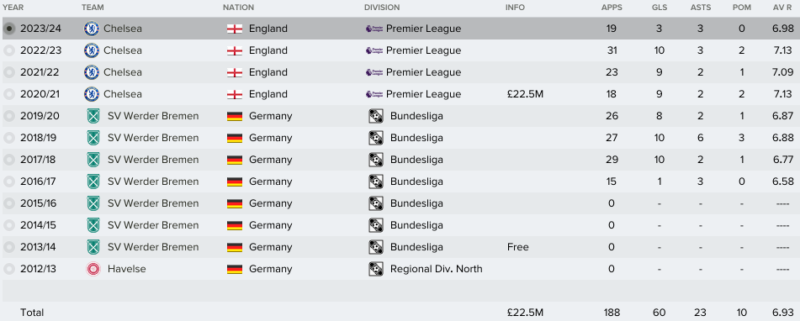 The FM 2017 player profile of Johannes Eggestein shows a very talented young striker, capable of becoming a star at Europe's richest clubs. Werder Bremen are desperate to keep him at the club, so you will have to bide your time and wait for an opportunity to sign him at a reasonable price.
In my test save he moved to Chelsea in 2020 and then gradually squeezed his way into the first team. He produced a couple of decent seasons in England but I think he could have done a lot more considering his potential.
He is an agile and strong striker, hard-working and also with excellent technique and finishing. He should be able to score loads of goals in the right team, but he is also capable of creating opportunities for the team-mates.
Did this player develop better in your FM 2017 save? Share a screen shot of his future profile with us by uploading the file below! (please include your name/nickname in the file name)
[simple-wp-dropbox]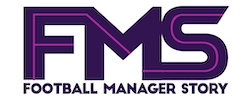 Subscribe to our Newsletter