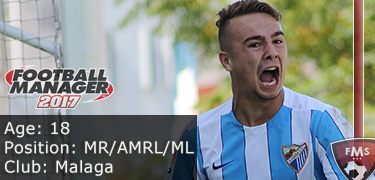 Javier Ontiveros
Age: 18
Position: MR/AMRL/ML
Role: winger / inside forward
Club: Malaga
Nationality: Spanish
Value: £1.2 million
Price tag: £5.25 million – minimum fee release clause – (patch 17.2)
CA: 116 / PA: -8.5 (between 140 and 170)
Javier Ontiveros profile in 2016 (after starting new game, 17.2)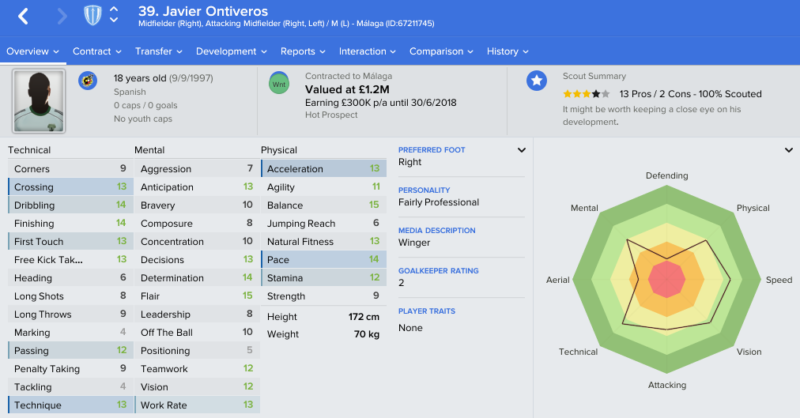 Javier Ontiveros aged 26 in the year 2024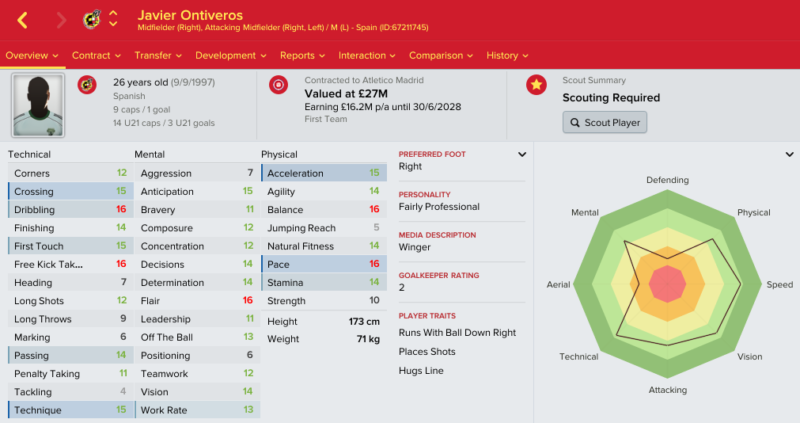 Javier Ontiveros career history until 2024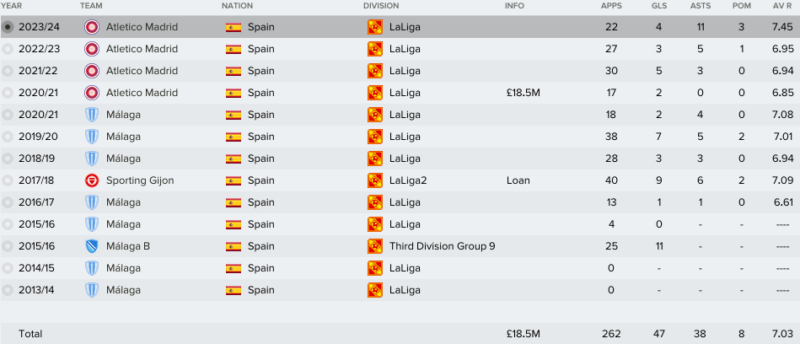 The FM 2017 player profile of Javier Ontiveros shows a young winger with very good potential, available at a pretty good price at the start of the game. He has a fairly low minimum fee release clause in his contract at the start of the game, so if you want to buy him you might have to do that pretty soon, before Malaga can offer him a new deal.
In my test save he remained at his boyhood club for a while, before Atletico Madrid spent over 18 million to buy him. He did a very good job in the Spanish capital, providing a few goals and assists every season and also earning his debut in the national team.
He developed very good speed and balance, while his technique and dribbling make him a very tough man to mark. He also developed a very good ability to take free kicks.
Did this player develop better in your FM 2017 save? Share a screenshot of his future profile with us by uploading the file below! (please include your name/nickname in the file name)
[simple-wp-dropbox]

Subscribe to our Newsletter