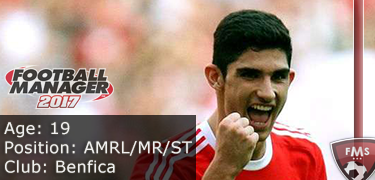 Goncalo Guedes
Age: 19
Position: AMRL/MR/ST
Role: winger
Club: Benfica
Nationality: Portuguese
Value: £4.1 million
Price tag: £35 million (patch 17.2)
CA: 137 / PA: 160
Goncalo Guedes profile in 2016 (after starting new game, 17.2)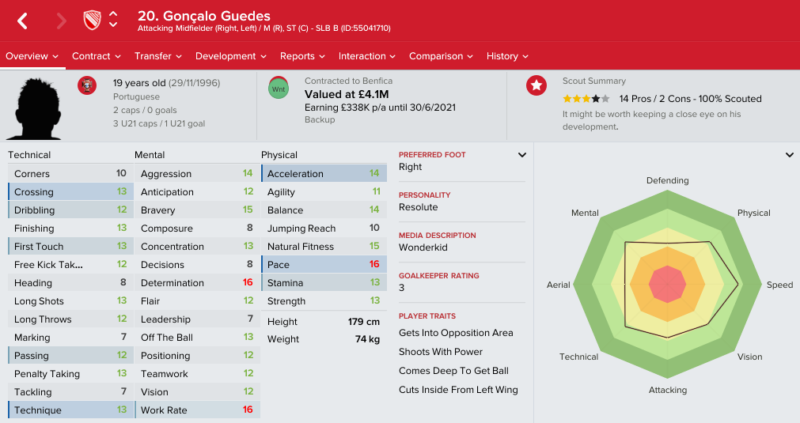 Goncalo Guedes aged 27 in the year 2024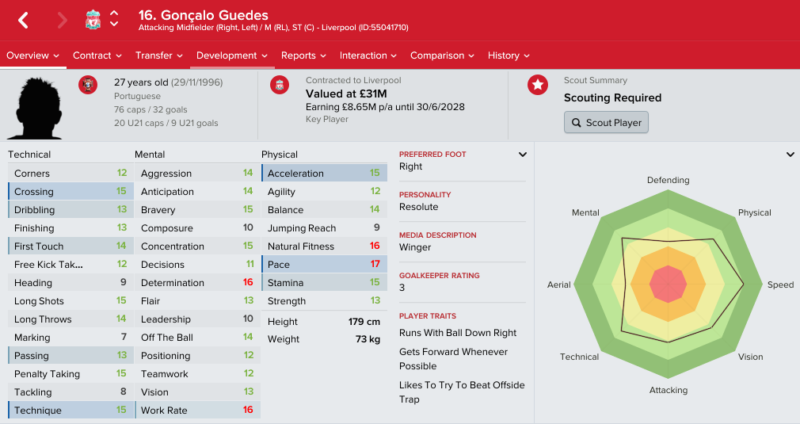 Goncalo Guedes career history until 2024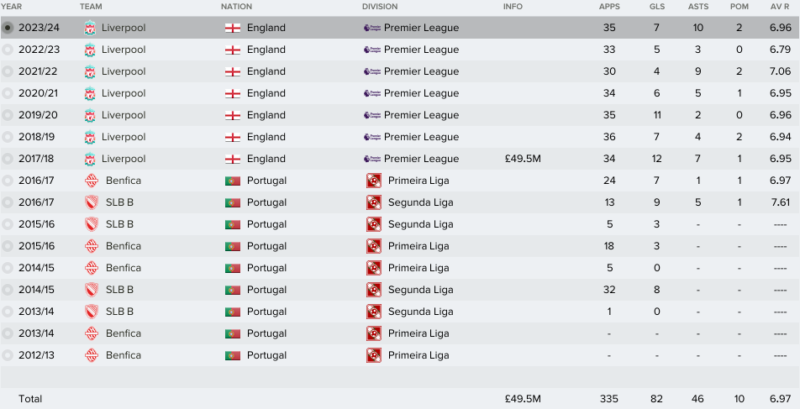 The FM 2017 player profile of Goncalo Guedes shows a skillful young winger, capable of playing effectively on either of the two flanks. He is one of Benfica's young jewels and they won't let him go easily, so you might have to break the bank for this one.
In my test save he was bought by Liverpool for nearly 50 million pounds but I guess he was worth it considering the steady stream of goals and assists that he managed to provide in the Premier League.
He is quick, hard-working and determined, the type of winger that can always give your team the desired impulse when going forward. His technical skills are not too shabby either and he also developed a good ability to shoot from distance.
Did this player develop better in your FM 2017 save? Share a screenshot of his future profile with us by uploading the file below! (please include your name/nickname in the file name)
[simple-wp-dropbox]

Subscribe to our Newsletter