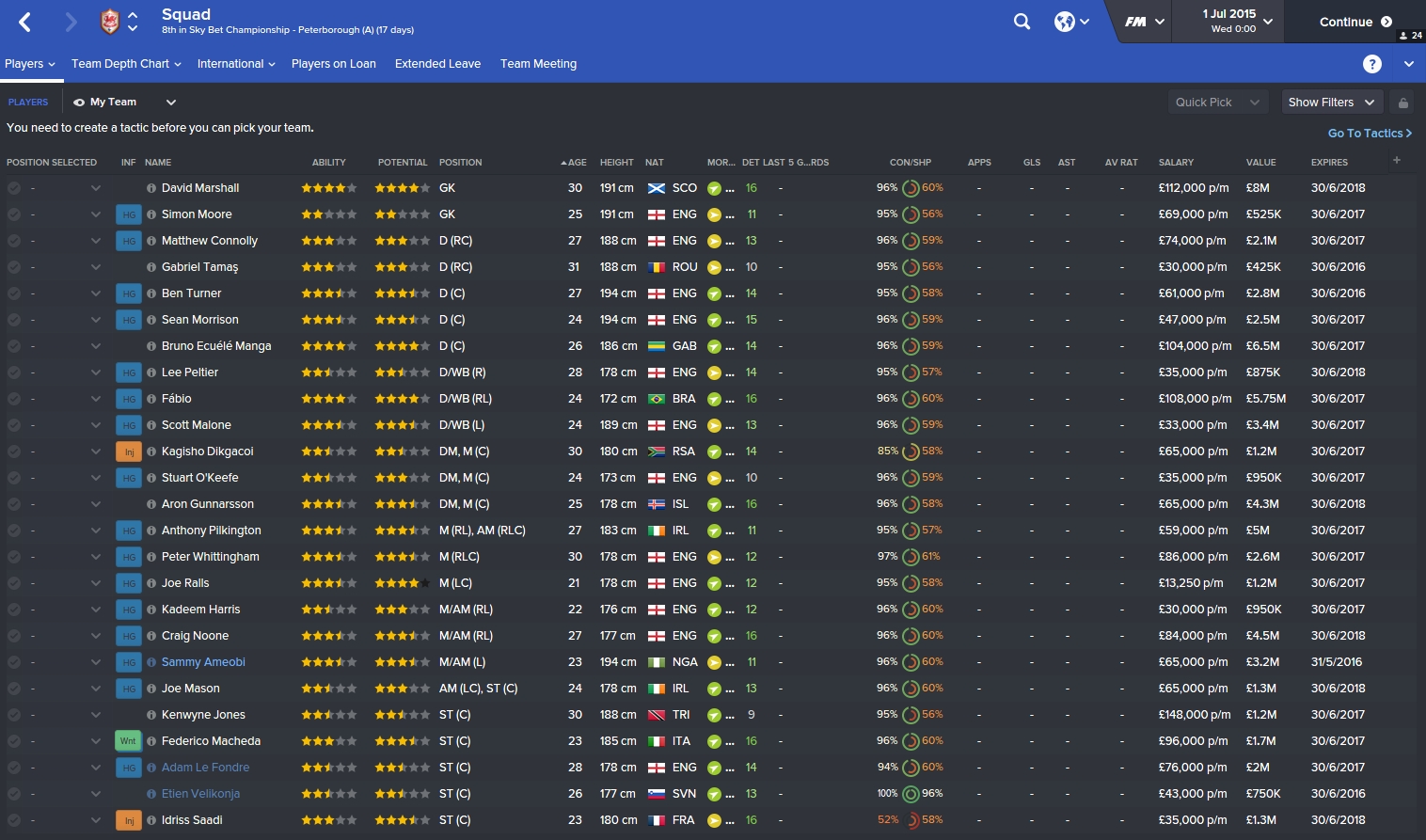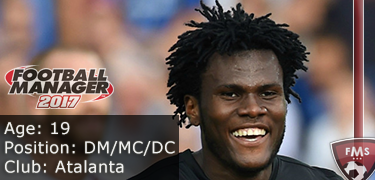 Franck Kessie
Age: 19
Position: DM/MC/DC
Role: ball-winning midfielder / box-to-box midfielder
Club: Atalanta
Nationality: Ivorian
Value: £5.25 million
Price tag: £15 million (patch 17.1.1)
CA: 132 / PA: 160
Franck Kessie profile in 2016 (after starting new game, 17.1.1)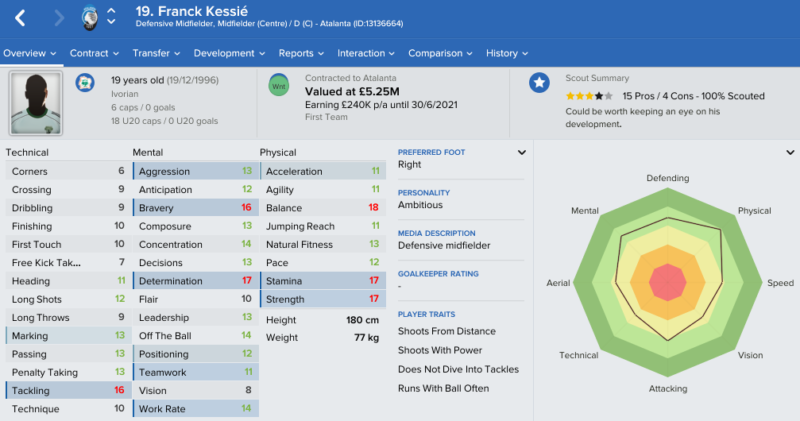 Franck Kessie aged 27 in the year 2024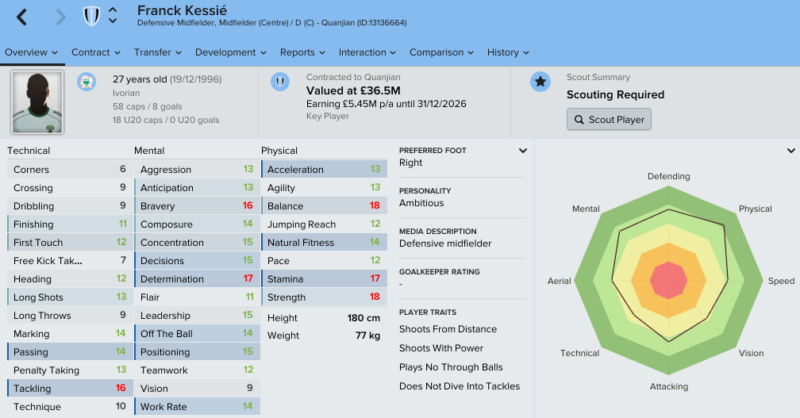 Franck Kessie career history until 2024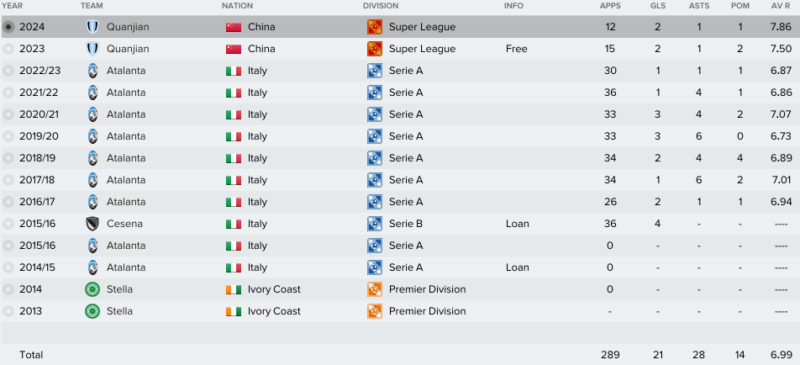 The FM 2017 player profile of Franck Kessie shows a very strong young defensive midfielder, with solid starting ability and very good potential as well. In real life it's quite likely that he won't remain at Atalanta much longer, but in the game you would have to offer them 15 million pounds to make them let him go.
In my test save he remained at Atalanta until 2023, quite surprised to see that to be honest. Despite being wanted by a few good clubs in Europe, he chose to get loads of cash by moving to a Chinese side. He is getting paid like a real star there but it's a shame to see such a good player move away from big football.
His main assets are strength and stamina, this is a midfielder that should be able to win tons of balls back for his team. He is also quite well-equipped on the mental side as well but I think he could become quite a bit better than this if he makes a move to a competitive club as early as possible.
Did this player develop better in your FM 2017 save? Share a screen shot of his future profile with us by uploading the file below! (please include your name/nickname in the file name)
[simple-wp-dropbox]

Subscribe to our Newsletter