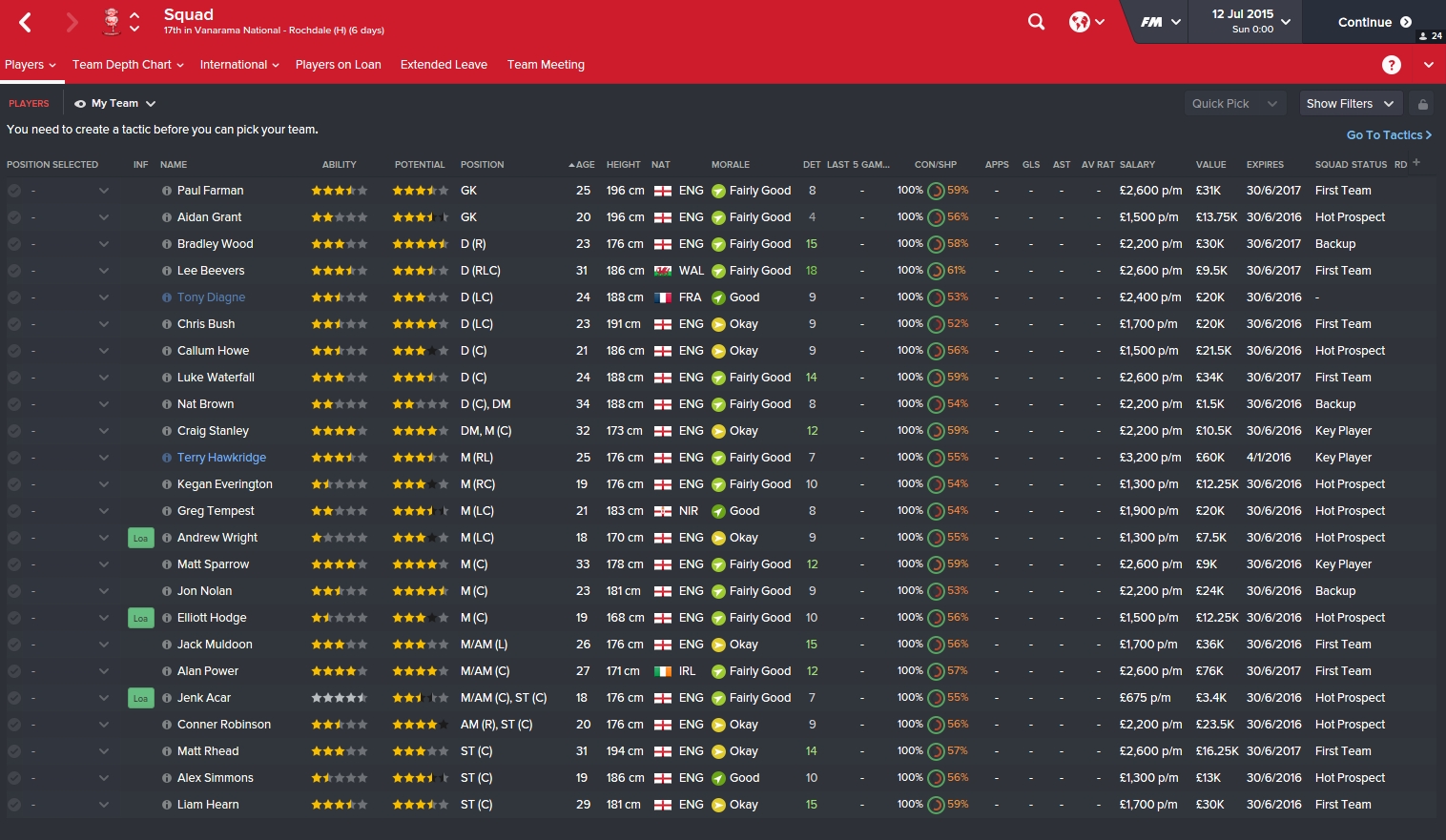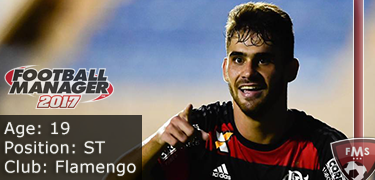 Felipe Vizeu
Age: 20
Position: ST
Role: complete forward / target man / advanced forward
Club: Flamengo
Nationality: Brazilian
Value: £1.2 million
Price tag: £7 million (patch 17.1.2)
CA: 124 / PA: 152
Felipe Vizeu profile in 2016 (after starting new game, 17.1.2)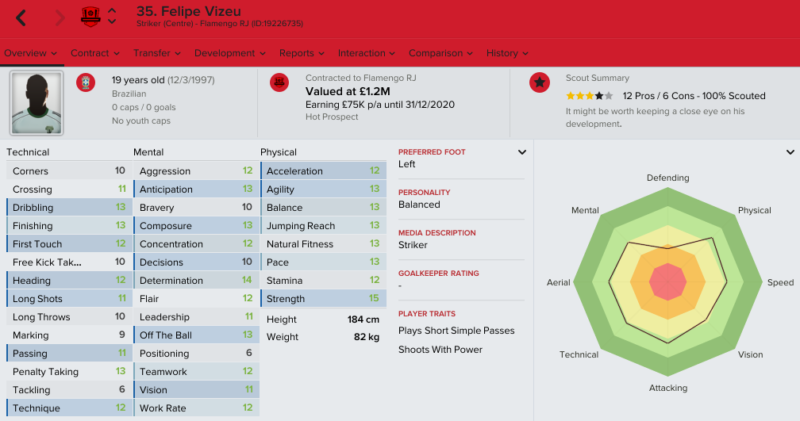 Felipe Vizeu aged 27 in the year 2024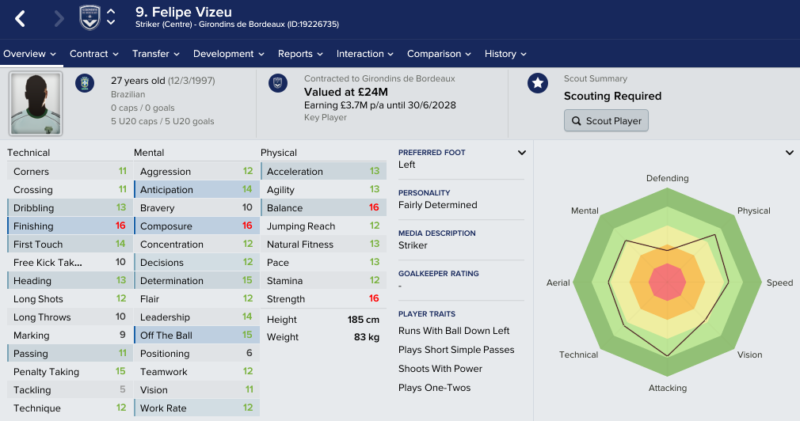 Felipe Vizeu career history until 2024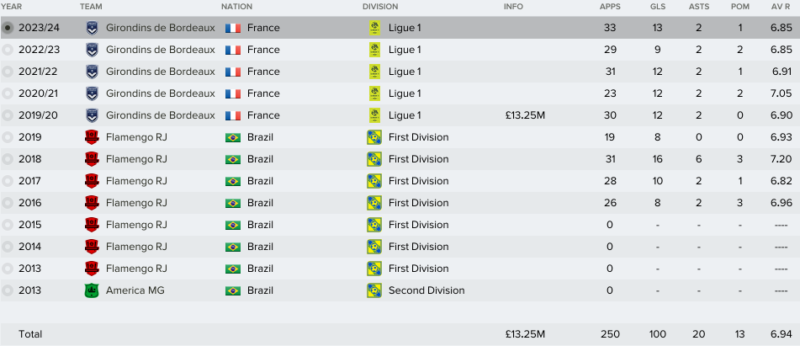 The FM 2017 player profile of Felipe Vizeu shows a strong young Brazilian striker, with potential that could lead him to a good European club. Flamengo are ready to sell him for 7 million pounds at the start of the game, not a big price for a striker with his potential.
In my test save he moved to Bordeaux in 2019 for just over 13 million pounds and even though he didn't become the top goalscorer in Ligue 1, he still managed to deliver a decent amount of goals each season.
He possesses two main weapons: his strength and his cool head, he has excellent attributes for composure and finishing. He also developed decent attributes overall, not exceptional but good enough to make him a solid complete forward.
Did this player develop better in your FM 2017 save? Share a screen shot of his future profile with us by uploading the file below! (please include your name/nickname in the file name)
[simple-wp-dropbox]

Subscribe to our Newsletter