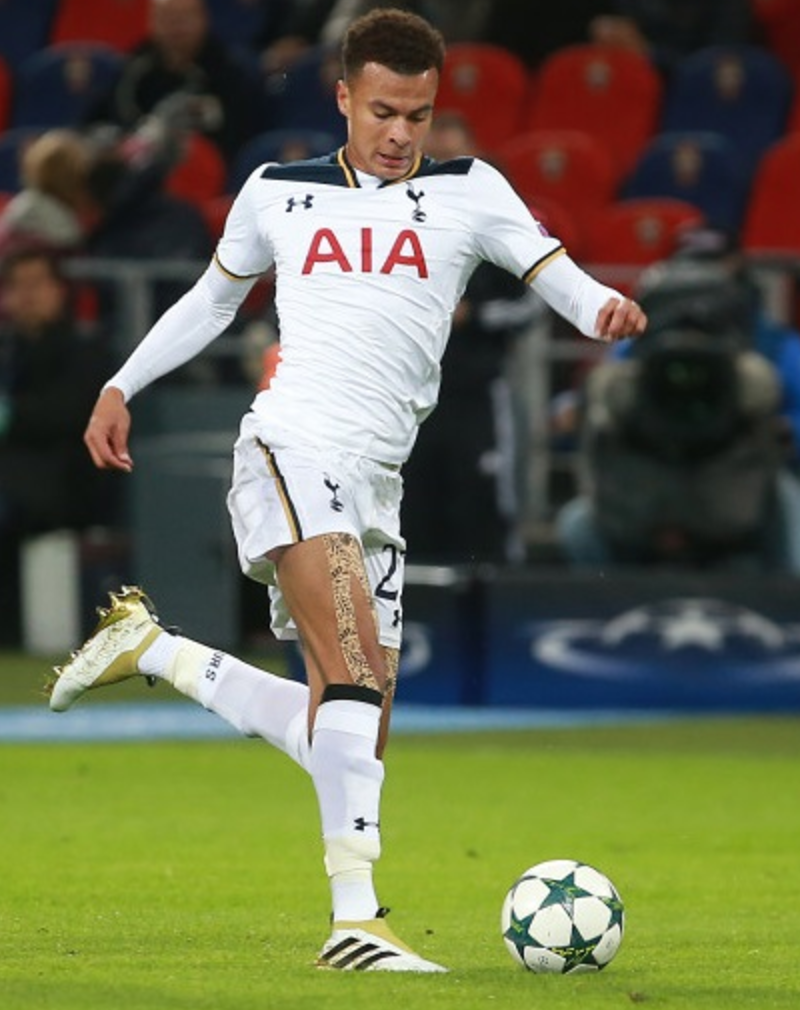 Dele Alli
Age: 20
Position: M/ACM(great false 9 if re-trained)
Role: deep lying, roaming and advanced playmaker/ box to box and central midfielder
Club: Tottenham
Nationality: English/Nigerian
Value: £29.5 million
Price tag: £200 million (patch 17.3)
CA: 150 / PA: 170
Dele Alli aged 20 profile in 2016 (after starting new game, 17.3)

Dele Alli aged 30 in the year 2026

Dele Alli career history until 2026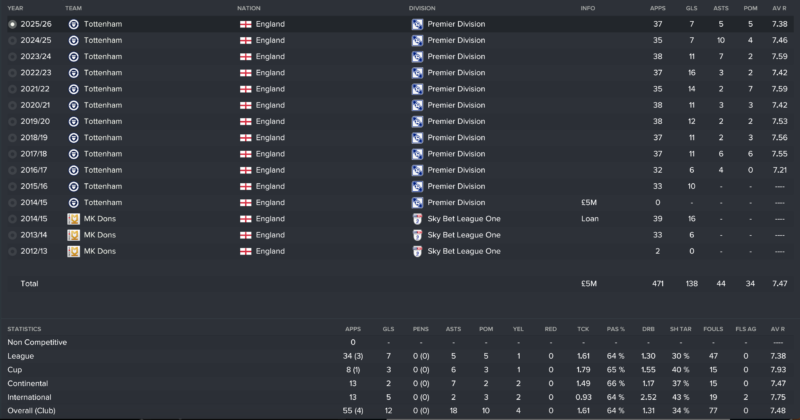 Dele Alli Scout Report aged 30 year 2026
The FM 2017 player profile of Dele Alli shows an already extremely talented and stablished wonderkid. Too bad Tottenham won't let go this amazing player for less than £200. But, if you are looking for a false 9 for your tactic, this is the sure thing, an elite world class player for the next 12 years, the one that any squad willing to rule the European continent needs. Though he'll need to be re-trained.
In my save he stayed playing for Tottenham as an attacking midfielder and became a world class player reaching his maximum potential. He established himself as an English first team international with 130 caps and 34 goals at the age of 30.
He developed into a top attacking midfielder, but his so amazingly well rounded attributes and good finishing makes him a great prospect to be re-trained, as I mentioned before as a false 9. His physical, mental and technical abilities are all great, specially his passing, just have a look at his scout report above.
Dele Alli is the kind of player you always want to have in your team when it's time to dominated the world.
Did this player develop better in your FM 2017 save? Share a screenshot of his future profile with us by uploading the file below! (please include your name/nickname in the file name)
[simple-wp-dropbox]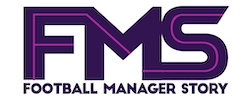 Subscribe to our Newsletter