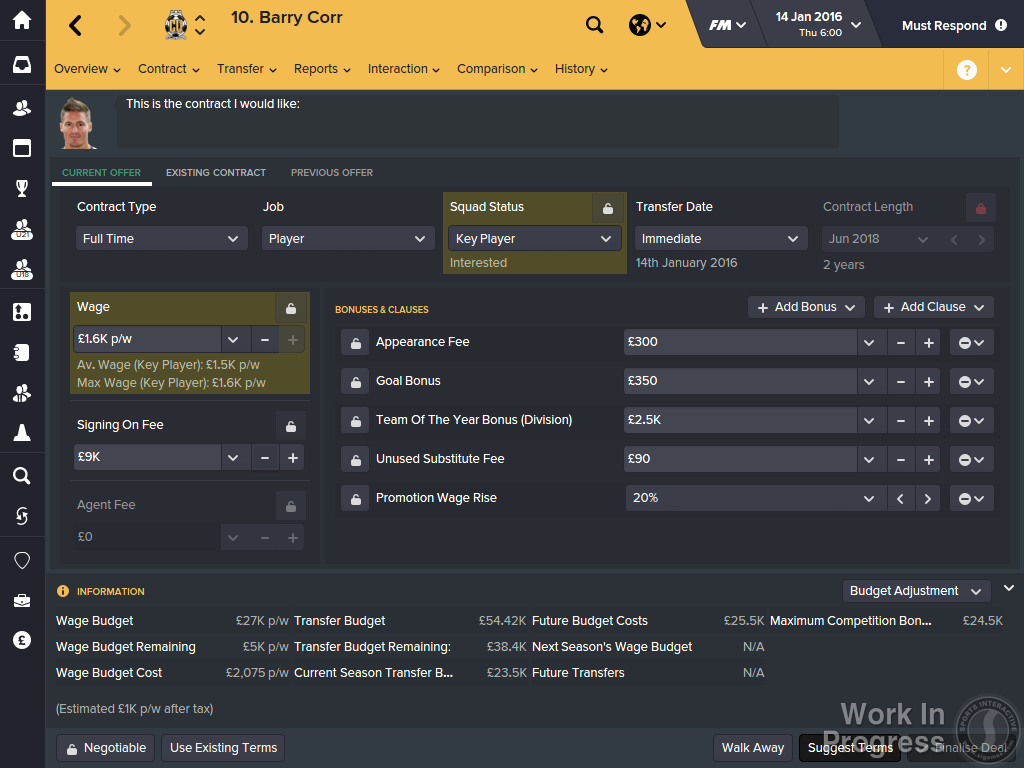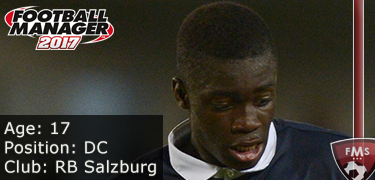 Dayot Upamecano
Age: 17
Position: DC
Role: defensive centre-back
Club: Red Bull Salzburg
Nationality: French
Value: £1.1 million
Price tag: £2.8 million (patch 17.1.1)
CA: 105 / PA: -8 (between 130 and 160)
Dayot Upamecano profile in 2016 (after starting new game, 17.1.1)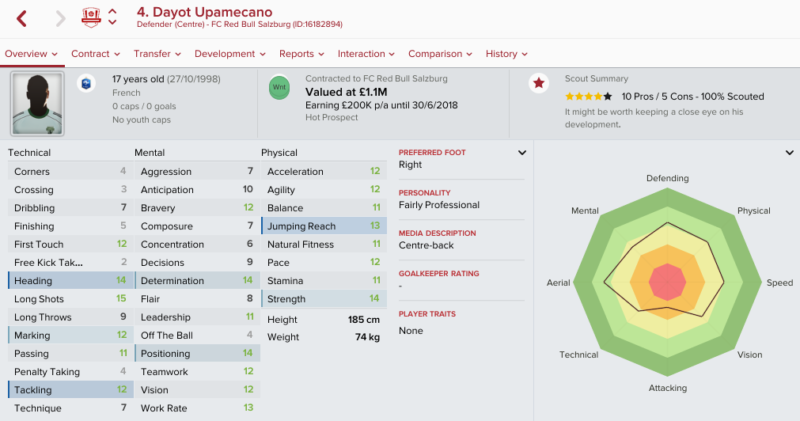 Dayot Upamecano profile aged 23 in the year 2022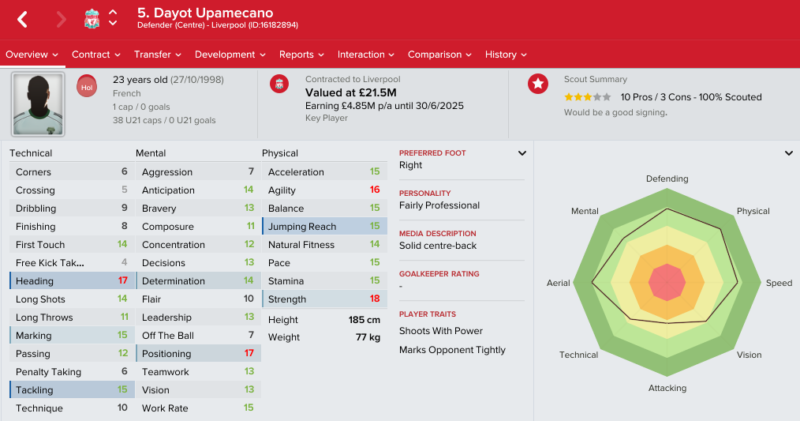 Dayot Upamecano career history until 2022

The FM 2017 player profile of Dayot Upamecano shows a sturdy and cheap young central defender, with potential to become a first-choice centre-back at Europe's biggest clubs. He is available for just 2.8 million pounds at the start of the game, a great price for a player with his potential.
In my test save he was bought by Liverpool at the end of the first season, then the Reds loaned him out in Germany and Italy, before he established himself as a first-choice central defender in Jurgen Klopp's side.
His attributes developed quite nicely, he became strong in the air but also a good tackler, a very strong presence inside the penalty area but also a defender with excellent speed. Considering that he was just 23 years old at the time of the future screen shot, I'd say he can become quite a bit better. Such a player for 2.8 million pounds? Definite bargain!
Did this player develop better in your FM 2017 save? Share a screen shot of his future profile with us by uploading the file below! (please include your name/nickname in the file name)
[simple-wp-dropbox]

Subscribe to our Newsletter