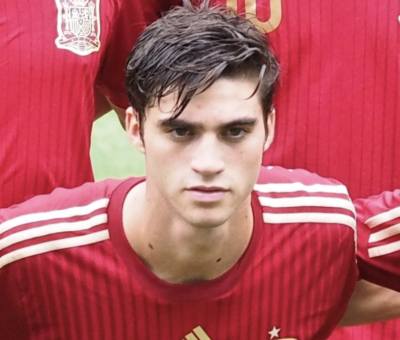 David Carmona
Age: 19
Position: DR/WBR/MR/AMR
Role: complete wing back / wing back / full back/ defensive full back
Club: Sevilla
Nationality: Spanish
Value: £850K
Price tag: £6.5 million release clause(in patch 17.3)
CA: 115/ PA: -85 (between 140-170)
David Carmona profile aged 19 in 2016 (after starting new game, patch 17.3)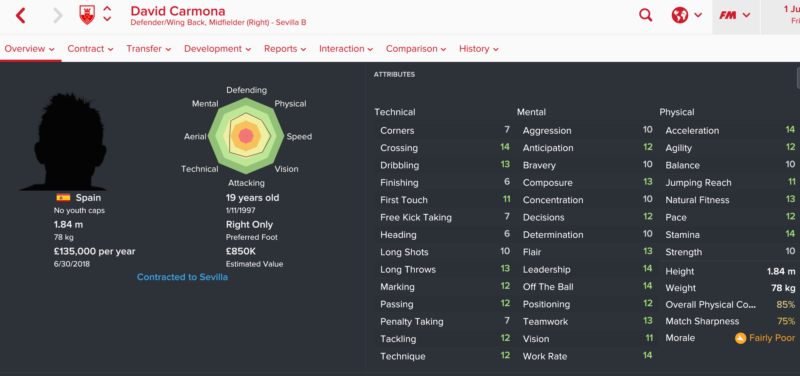 David Carmona profile aged 29 in the year 2026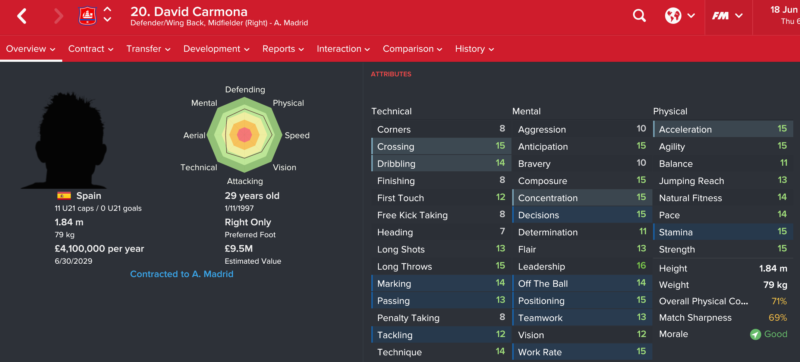 David Carmona career history until 2026

This FM 2017 player profile of this wonderkid David Carmona shows a versatile right back  with the potential to succeed at any level. In my test save Carmona signed for the "Colchoneros" in a £21.5 million move, much more than the £6.5 million you could pay to snatch him at the beginning of your save and have an amazing right full back for the next 12 years.
Carmona developed into a really great attribute rounded versatile full back, who can also play as a winger, considering he's  got good crossing, dribbling, technique, workrate, stamina and quickness attributes. Plus, he enjoys great matches, he is ambitious, consistent, he adapts easily to new places, and has great strength and stamina to close down and mark with intensity the opposition wingers.
My main concern signing this lad is that his current ability is a bit low for a 19 year old, so he must get first team football fast,  in the correct environment and with proper guidance, to reach his potential as the world class full back he is destined to be.
With this price tag  and the potential described in this FMS scouting report, we think he will be a great buy if you are in need for a replacement on the right back, and want to have that defense position covered for the decade to come.
Pros and cons of David Carmona in the year 2016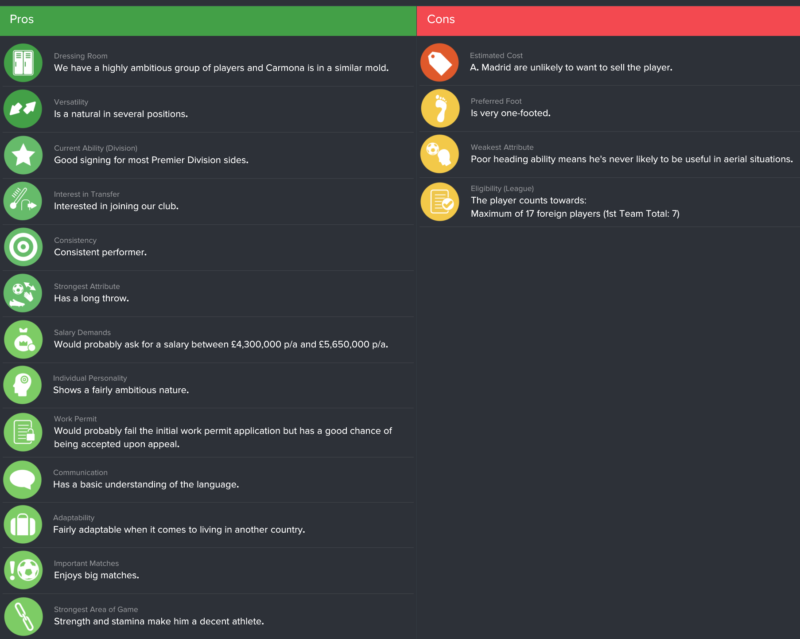 Did this player develop better in your FM 2015 save? Share a screen shot of his future profile with us by uploading the file below! (please include your name/nickname in the file name)
[simple-wp-dropbox]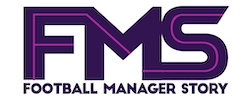 Subscribe to our Newsletter