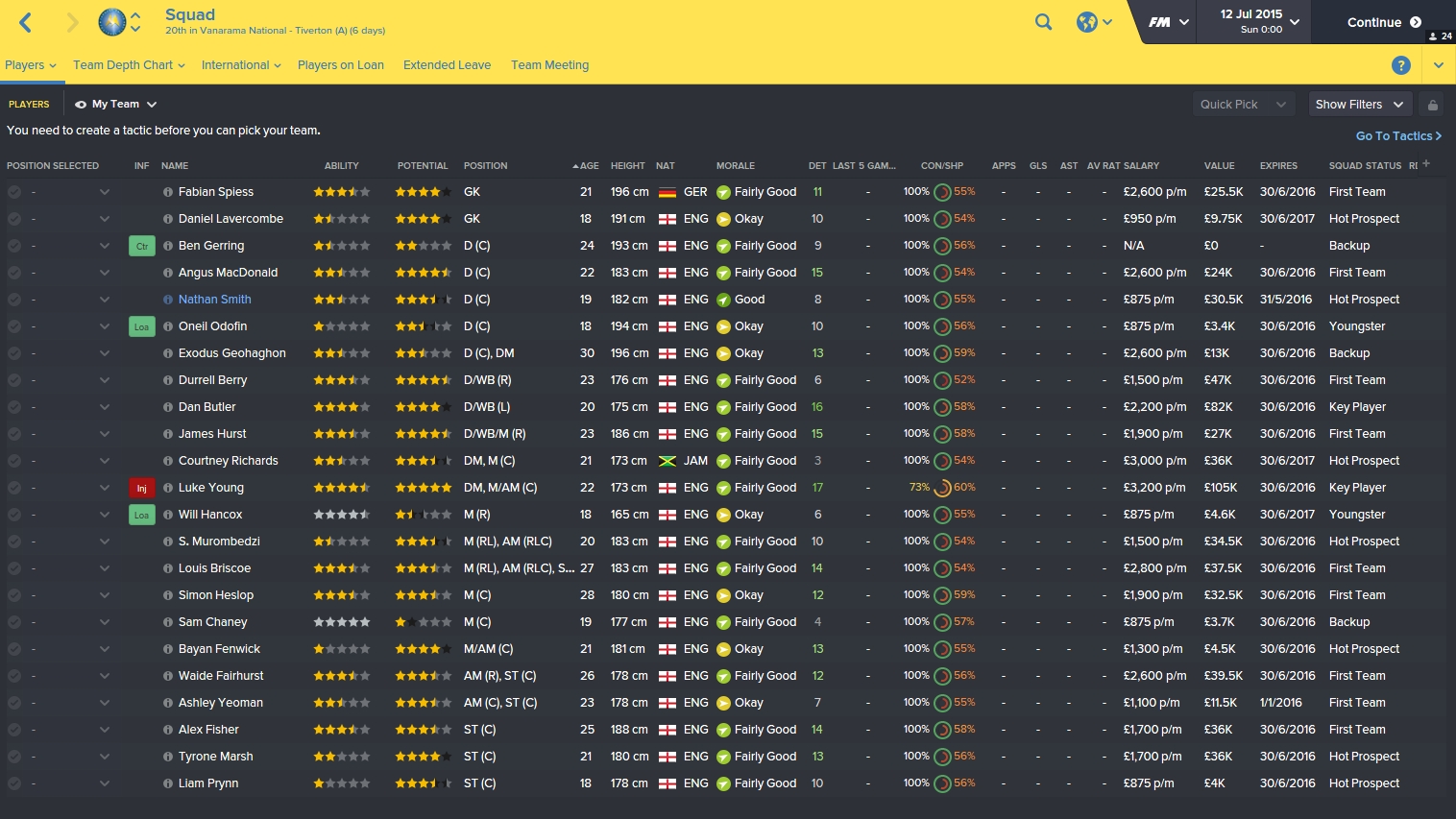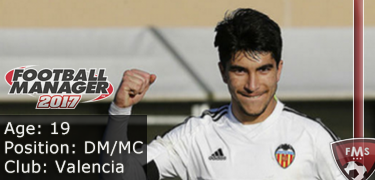 Carlos Soler
Age: 19
Position: DM/MC
Role: deep-lying playmaker / regista / advanced playmaker / box-to-box midfielder
Club: Valencia
Nationality: Spanish
Value: £43K
Price tag: £600K – compensation – (patch 17.1.2)
CA: 110 / PA: -9 (between 150 and 180)
Carlos Soler profile in 2016 (after starting new game, 17.1.2)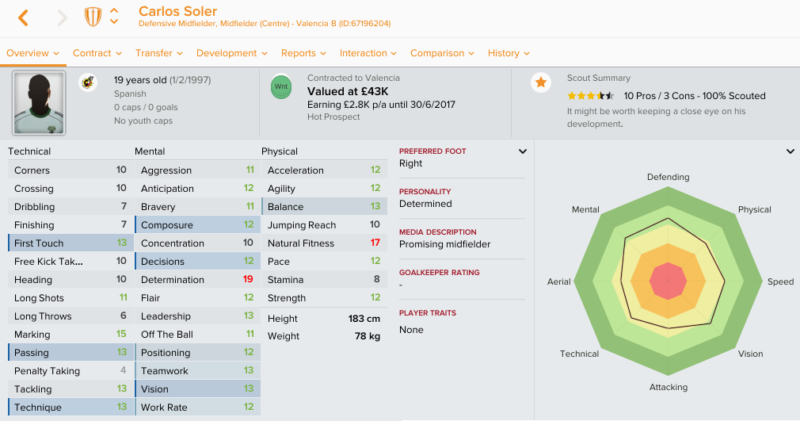 Carlos Soler aged 27 in the year 2024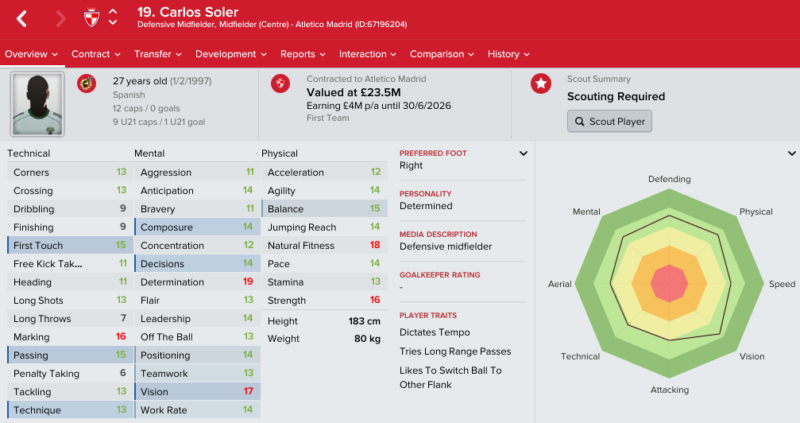 Carlos Soler career history until 2024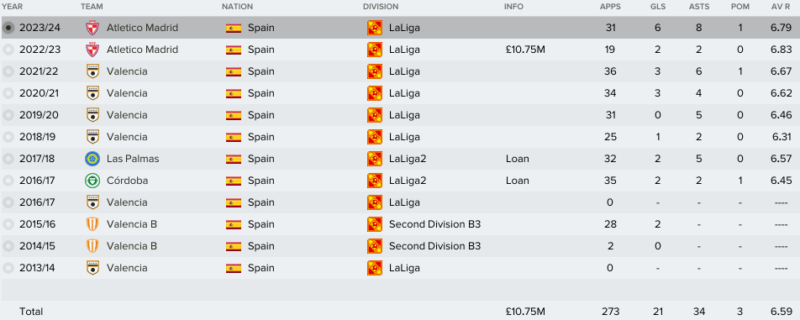 The FM 2017 player profile of Carlos Soler shows a young midfielder with exceptional potential, available for a very low price. He is on a youth contract at the start of the game, so you can approach to sign him directly and only pay a very low compensation fee to his club. My suggestion is to act quickly, they will surely offer him a professional contract very soon.
In my test save he remained at Valencia for a few seasons, working his way up the ladder, before moving to Atletico Madrid.
I think that he can develop even better than what we see in the future profile screen shot here, but he still turned into a solid all-around central midfielder. He is probably one of the best bargains you can find in FM 2017.
Did this player develop better in your FM 2017 save? Share a screen shot of his future profile with us by uploading the file below! (please include your name/nickname in the file name)
[simple-wp-dropbox]

Subscribe to our Newsletter