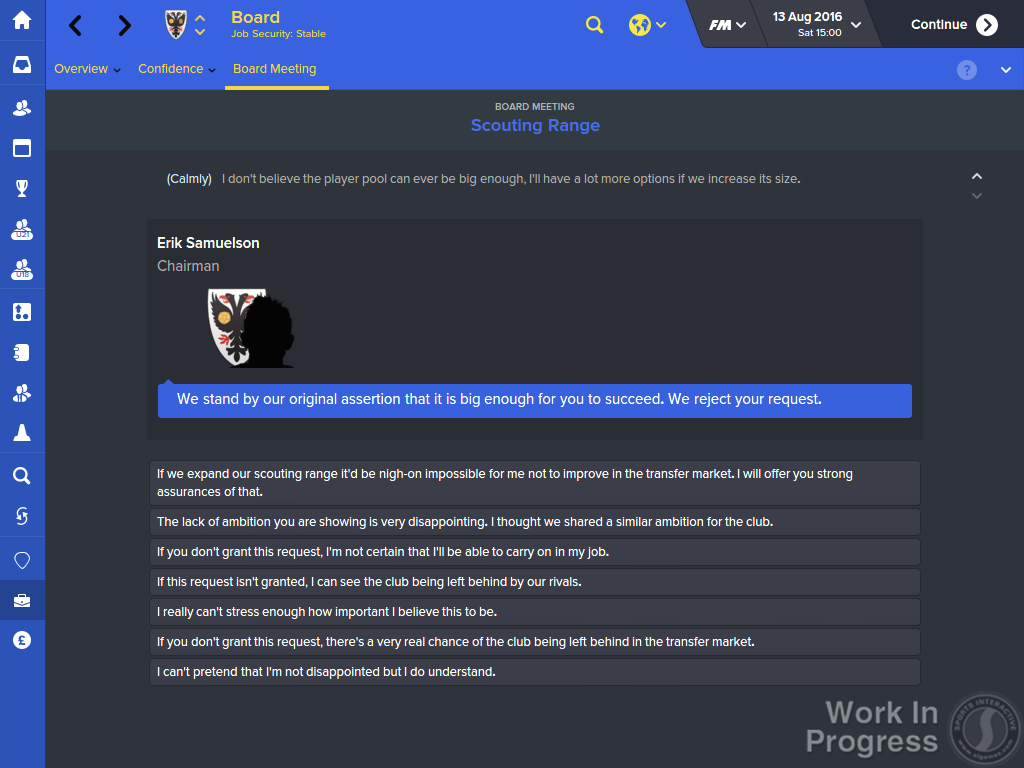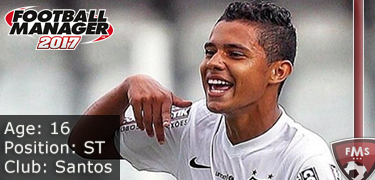 Andre
(Andre Anderson Pomilio da Silva)
Age: 16
Position: ST
Role: target man / deep-lying forward / advanced forward / poacher / false nine
Club: Santos
Nationality: Brazilian
Value: £16.75K
Price tag: £5 million (patch 17.1.1)
CA: 95 PA: -8.5 (between 140 and 170)
Andre profile in 2016 (after starting new game, 17.1.1)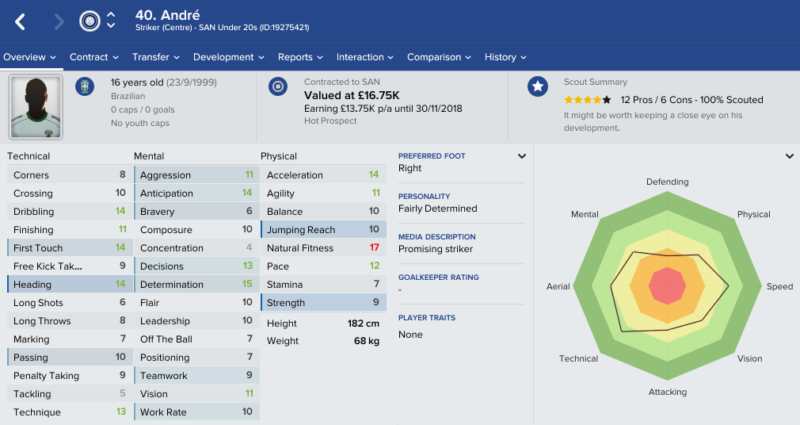 Andre profile aged 22 in the year 2022
Andre career history until 2022

The FM 2017 player profile of Andre shows a young striker with bags of talent and a bright future ahead of him. You can buy him right away for 5 million pounds but you will have to wait for a while until he can join your club as he can't move abroad until he turns 18 years old. That means the earliest date when he could join would be at the start of the January transfer window in 2018.
Is he worth the wait though? I'd say he is. In my test save he was loaned out to Vitoria Setubal for a couple of seasons but that was pretty much a waste of time as he didn't get too many chances to play. Then he proved his worth in Brazil and was bought by Arsenal, he repaid that confidence with 10 goals scored in his maiden Premier League season.
He developed into a solid complete forward but you have to remember that he is still just 22 years old at the time of the future screen shot. Nevertheless, he developed great technical skills, superb acceleration and fine agility as well. With a bit more work he can surely turn into a goal machine, well worth the investment in my view.
Did this player develop better in your FM 2017 save? Share a screen shot of his future profile with us by uploading the file below! (please include your name/nickname in the file name)
[simple-wp-dropbox]

Subscribe to our Newsletter