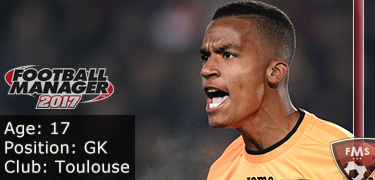 Alban Lafont
Age: 17
Position: GK
Role: goalkeeper
Club: Toulouse
Nationality: French
Value: £2.3 million
Price tag: £17.5 million (patch 17.1.1)
CA: 115 / PA: -9 (between 150 and 180)
Alban Lafont profile in 2016 (after starting new game, 17.1.1)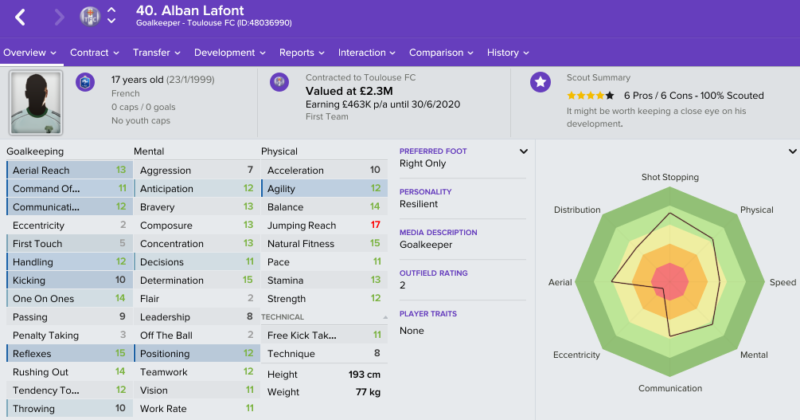 Alban Lafont aged 25 in the year 2024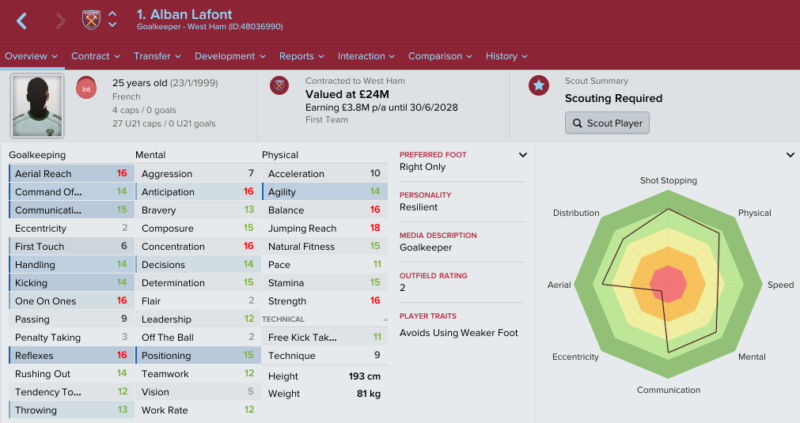 Alban Lafont career history until 2024

The FM 2017 player profile of Alban Lafont shows a skillful young goalkeeper with amazing potential, he could become one of the best in Europe. Toulouse are desperate to keep him for as long as possible, but he will most likely try to force his way out to a bigger club sooner rather than later.
In my test save Toulouse managed to keep him for quite a long while before selling him to PSG. Unfortunately, they bought him as a backup goalie, so it was pretty much a lost season for him. Nevertheless, they made a huge profit out of the deal as they sold the lad to West Ham for a pretty large fee.
His progress in this save might have been a bit halted by the long time he spent at Toulouse, an earlier move to a bigger club could have helped him develop even more. He still turned out well though, his goalkeeping attributes moved up in the region of 15 or even more, while his ability to dominate in the air is simply amazing. He's definitely worth adding to your shortlist, waiting for the right moment to lure him away from Toulouse.
Did this player develop better in your FM 2017 save? Share a screen shot of his future profile with us by uploading the file below! (please include your name/nickname in the file name)
[simple-wp-dropbox]

Subscribe to our Newsletter