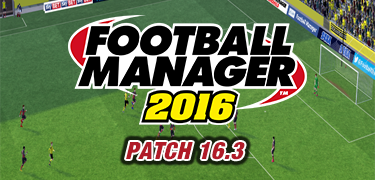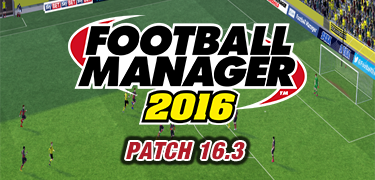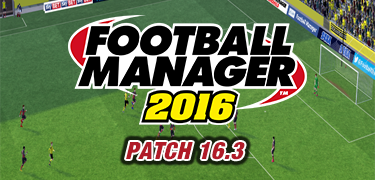 The Winter Transfer Update for Football Manager 2016 is finally here, also known as Patch 16.3. Along with the updated player and staff transfers, the update also brings a series of match engine tweaks and fixes plus various other improvements to the game.
Here's a list of the changes:
DATABASE
– Updated 'Winter Transfer Window' database included
STABILITY & PERFORMANCE
– Fixed crash on Linux when using multiple monitors
– Fixed rare crash during processing
– Fixed rare crash with Dutch league play-off match
– Fixed rare crash with Belgian European Play-off match
MATCH ENGINE
– Stop keepers punching the ball when making a save from a penalty
– Prevent a player from taking a throw in from behind the goal line
– Give more time at the end of the match when a team wins a competition
– Fixed missing commentary for competition win at the end of a shootout
– Fixed throw in issue which caused dead time
USER INTERFACE
– Fixed 'Potential' and 'Ability' filters showing incorrect players on Scouting page
– Fixed use of Match Analysis time bar during a match
– Fixed code showing in calendar when using Greek language
– Fixed rare issue where no conversation options presented when interacting with homesick player
– Fixed rare warning popup when interacting with player
– Fixed player faces sometimes appearing blue on Competition Stats panels after a match
COMPETITIONS & RULES
– Fixed issue where user was not asked to name their Copa Sudamericana squad
– Fixed issues with removing players from the Disabled List in MLS
– Fixed incorrect generation of Under 19 teams in MLS
– Fixed rare instances of User not being able to participate in the MLS Superdraft
– Improved AI squad building and Designated Player signing in MLS
– Fixed issue where Yellow Cards in Brazillian leagues were incorrectly counted towards Brazilian Cup suspensions
TRANSFERS & CONTRACTS
– Fixed issue where some nations would start qualifying campaigns without a manager in place
– Fixed instance of sacked manager remaining in role
– Fixed instances of players not being removed from the transfer list after the player has requested to be removed
– Fixed instance of staff rejecting transfer offers for user's player despite not being instructed to do so
– Improved manager hirings in leagues that have been activated via the editor
– Improved the retention of goalkeepers by the AI throughout different squads
– Improved AI transfer & contract negotiations
– Fixed issue where Individual training for players returning from loan could be forgotten
TRAINING
– Improving effectiveness of Positional Training
– Fix for Allow Rest Before/After Match re-selecting itself
– Fix for Position/Role field returning blank
BOARD
– Improved long term board confidence to update club expectations
– Fixed issue where multiple ëBoard return feeder club verdictí news items were generated into the users inbox
STANDALONE EDITOR
– Fixed various crashes on specific Editor files
– Fixed specific instances of competitions not scheduling correctly in edit files
– Improved several error messages to be more helpful
IN GAME EDITOR
– Fixed issue with background kit not updating quickly enough to show the change when edited
NETWORK
– Fixed match score divergence between PC & Mac
– Fixed Must Respond timer issues
– Fixed Break Request issues
TOUCH MODE
– Fixed rare example of save game failing to load
– Fixed rare crash accessing in-match Tactics screen
– Fixed rare crash with Dutch league play-off match
– Fixed rare crash with Belgian European Play-off match
– Fixed rare crash with Italian Serie C playoff match
– Fixed Belgian Pro League fixtures not being scheduled in second season
– Fixed user being able to take control of Reserve teams
– Prevented job adverts for coaches and physios for national teams
– Removed age restrictions from Swiss Reserve Teams
– Ensured Austrian Premier Divisions enter into Reserve Competitions
VERSUS MODE
– Fixed issue where imported teams use incorrect badge
CREATE A CLUB
– Fixed reserve and youth teams not using the correct create a club kit colouurs
– Fixed issue where a created player could be cup tied indefinitely.
UNLOCKABLES
– Fixed issue where Design a Son could be applied when cancelling
LEADERBOARDS
– Fixed issue where Create a Club team names would be used instead of the userís club that earned the score
STEAM CONTROLLER
– Improvements to Steam controller functionality
As always, you will need to start a new save in order to use the updated database. Enjoy the game!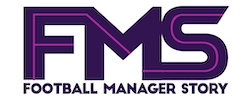 Subscribe to our Newsletter