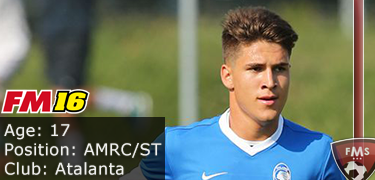 Tiziano Tulissi
Age: 17
Position: AMRC/ST
Role: inside forward / advanced playmaker / attacking midfielder / false nine
Club: Atalanta
Nationality: Italian
Value: £75K
Price tag: £1 million (16.3)
CA: 86 / PA: -8 (between 130 and 160)
Tiziano Tulissi profile in 2015 (after starting new game, 16.3)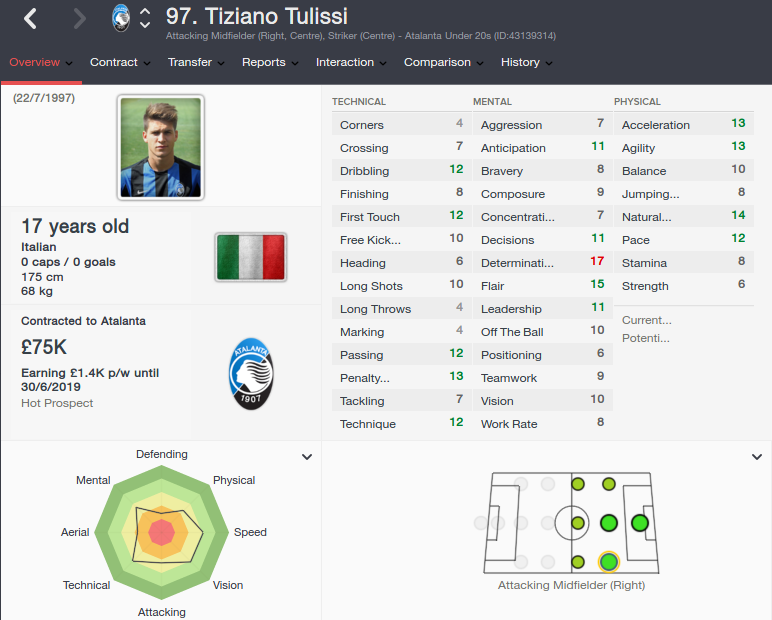 Tiziano Tulissi profile aged 23 in the year 2021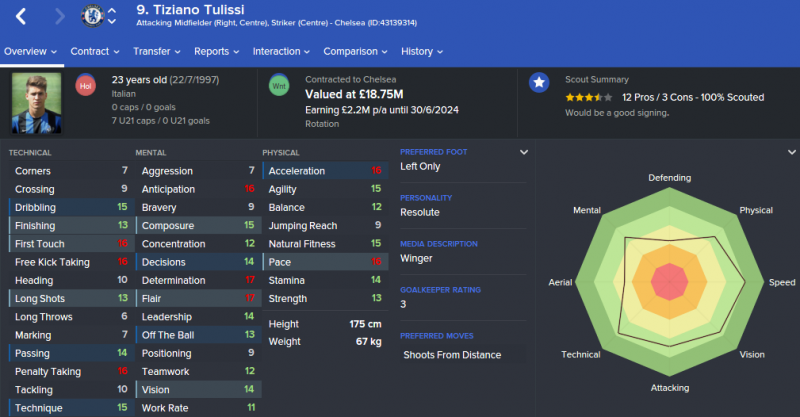 Tiziano Tulissi career history until 2021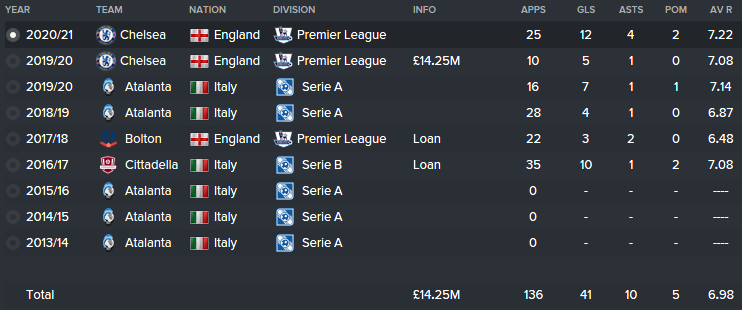 The FM 2016 player profile of Tiziano Tulissi shows an amazing cheap wonderkid, he can become a top class striker but he's also solid as a right winger or attacking midfielder. You will probably have to move fast, at that price I guess there will be quite a few clubs interested.
In my test save he continued his development at Atalanta until 2020, spending a couple of seasons on loan, and then was bought by Chelsea. He produced solid performances at such a big club, scoring quite a few goals and recording good average ratings.
He developed fine speed, excellent flair and also very good technical skills. You will also have to consider that the future profile screen shot is taken at the age of 23, so the player still has a lot of room to grow and become even better. Buying this lad at that price is a no-brainer.
Did this player develop better in your FM 2016 save? Share a screen shot of his future profile with us by uploading the file below! (please include your name/nickname in the file name)
[simple-wp-dropbox]

Subscribe to our Newsletter