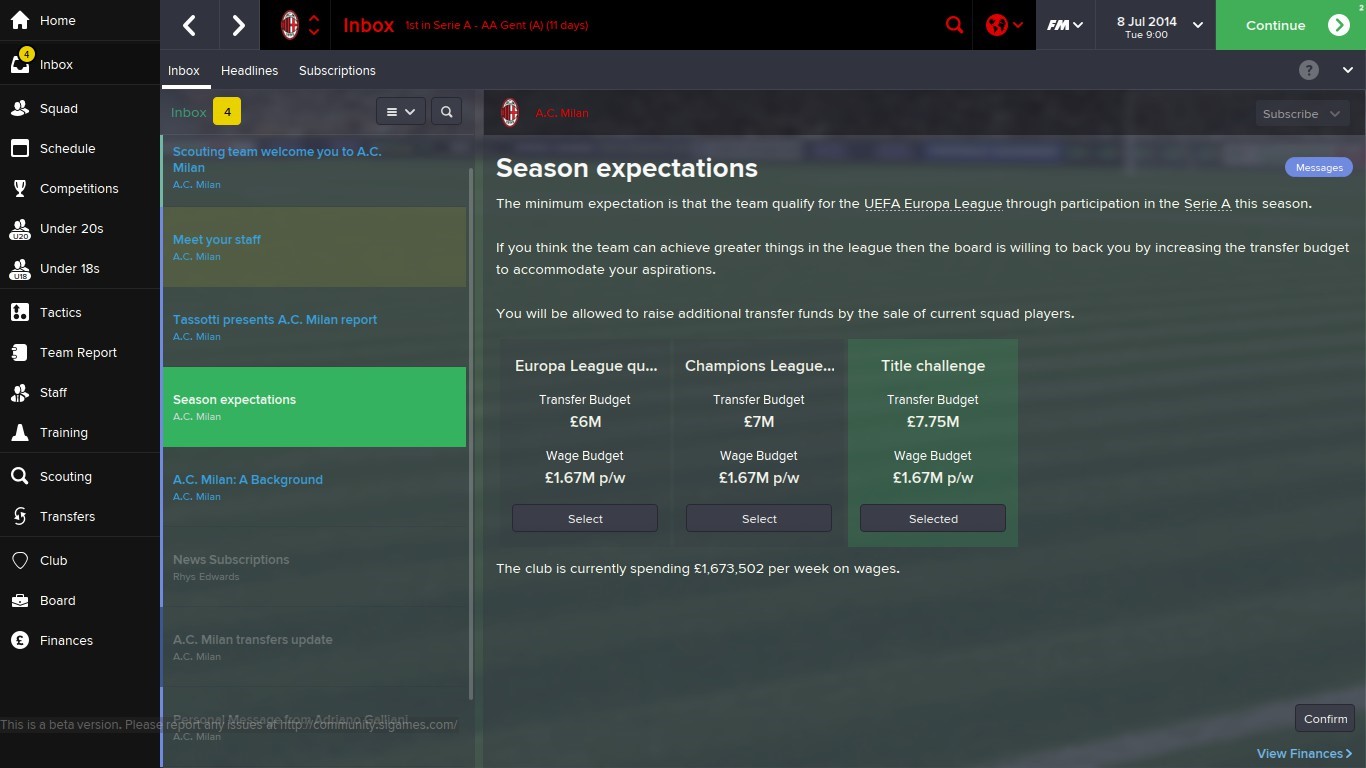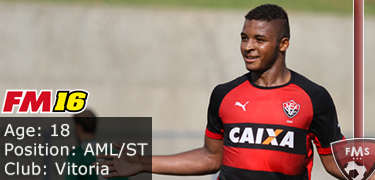 Rafaelson
(Rafaelson Bezerra Fernandes)
Age: 18
Position: AML/ST
Role: winger / false nine / poacher / advanced forward / deep-lying forward
Club: Vitoria
Nationality: Brazilian
Value: £120K
Price tag: £1.2 million (16.3)
CA: 106 / PA: 140
Rafaelson profile in 2015 (after starting new game, 16.3)
Rafaelson profile aged 24 in the year 2021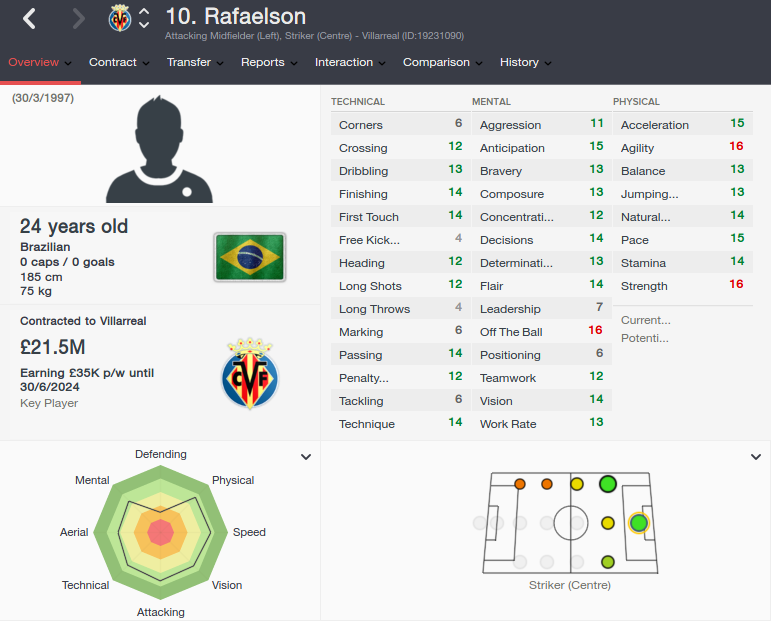 Rafaelson career history until 2021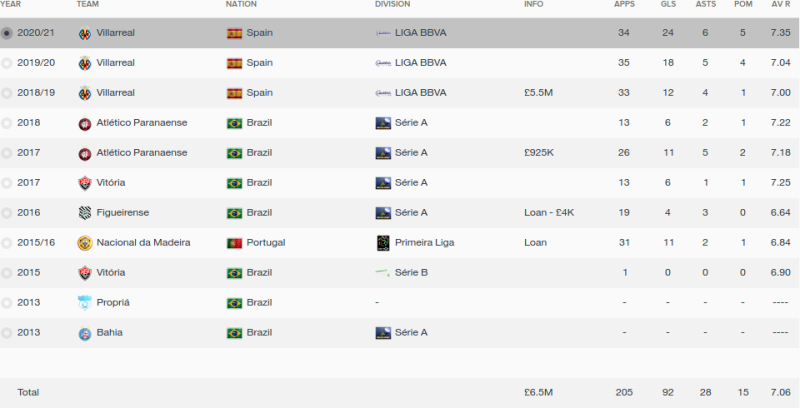 The FM 2016 player profile of Rafaelson shows a talented but cheap young striker, also capable of playing as a left winger. He can be bought for just 1.2 million pounds at the start of the game, but unfortunately he will not be given a work permit for the United Kingdom right away.
In my test save he had some loan spells and a few reasonable seasons in Brazil before moving to Villarreal in Spain, where he really started to shine. He bagged 12 goals in his first season, then 18 and eventually 24, becoming one of the best performance in the Primera Liga.
He became strong but also quick and agile, while his off the ball movement coupled with his technical skills allowed him to deliver the goods for Villarreal. He isn't your obvious star but I think this lad can be a very good asset for most teams, especially since he is natural in two positions.
Did this player develop better in your FM 2016 save? Share a screen shot of his future profile with us by uploading the file below! (please include your name/nickname in the file name)
[simple-wp-dropbox]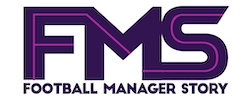 Subscribe to our Newsletter