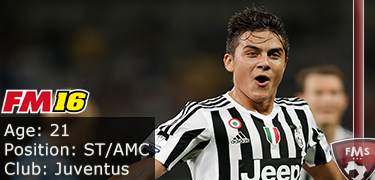 Paulo Dybala
Age: 21
Position: ST/AMC
Role: complete forward
Club: Juventus
Nationality: Argentinian
Value: £31 million
Price tag: £60 million (16.3)
CA: 158 / PA: 181
Paulo Dybala profile in 2015 (after starting new game, 16.3)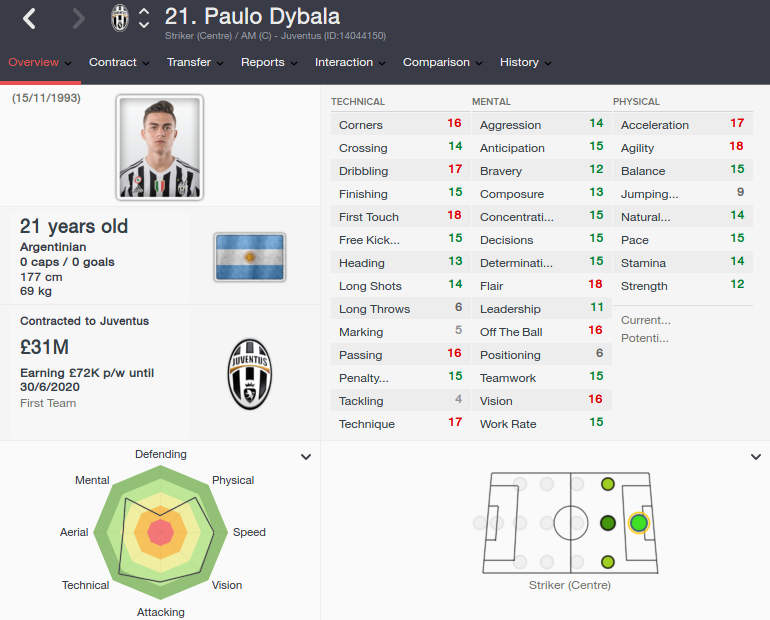 Paulo Dybala profile aged 27 in the year 2021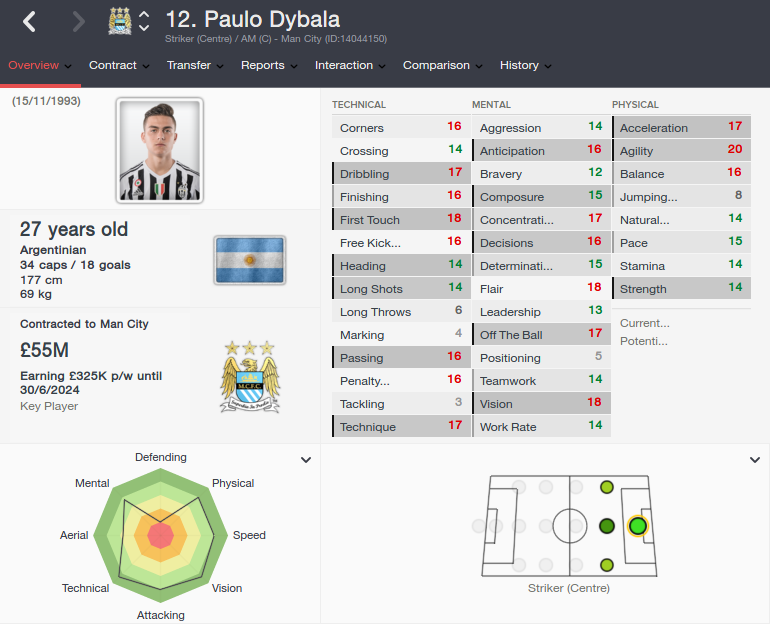 Paulo Dybala career history until 2021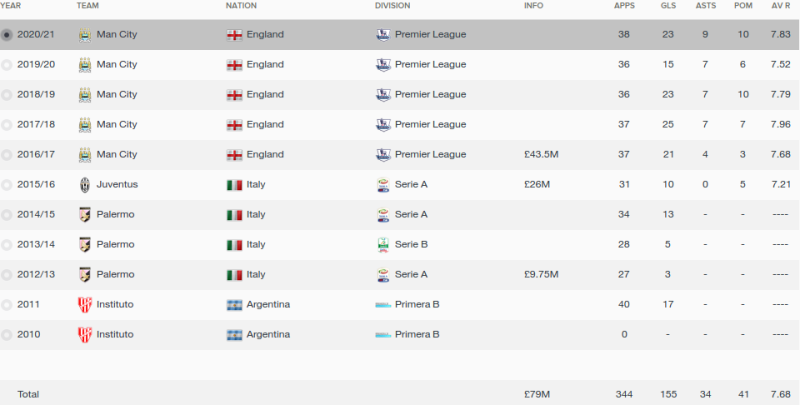 The FM 2016 player profile of Paulo Dybala shows one of the best young striker in the game, with potential to become a superstar. Obviously he won't be easy to get from Juventus, you might have to break the bank but he should be worth it.
In my test save Manchester City spent 43.5 million pounds to get him at the and of the first season and the lad did not disappoint. He produced a string of seasons with 20+ league goals scored, along with a few assists and excellent average ratings overall.
He developed almost extraterrestrial agility, exceptional speed, superb technique and very good mental attributes as well. If you have the money, this lad is surely worth having in your squad.
UPDATE
Check out the screen shot below, sent by one of our readers, showing Dybala's progress in his FM 16 save: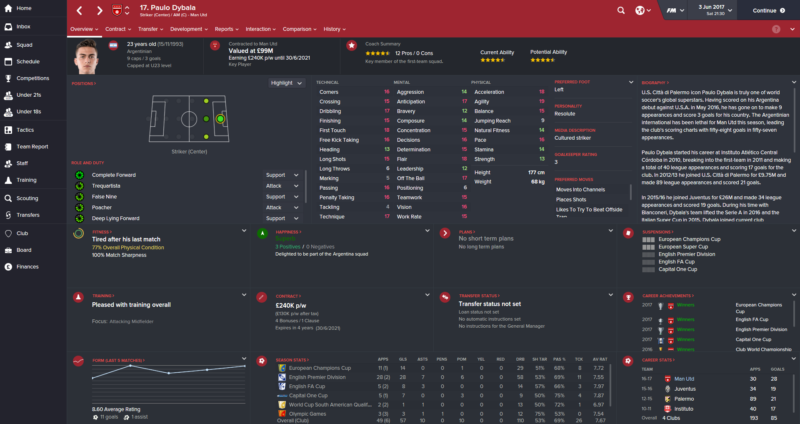 Did this player develop better in your FM 2016 save? Share a screen shot of his future profile with us by uploading the file below! (please include your name/nickname in the file name)
[simple-wp-dropbox]

Subscribe to our Newsletter