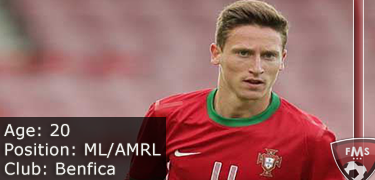 Nuno Santos
Age: 20
Position: ML/AMRL
Role: winger / inside forward
Club: Benfica
Nationality: Portuguese
Value: £725K
Price tag: £8.5 million (16.3)
CA: 108 / PA: 148
Nuno Santos profile in 2015 (after starting new game, 16.3)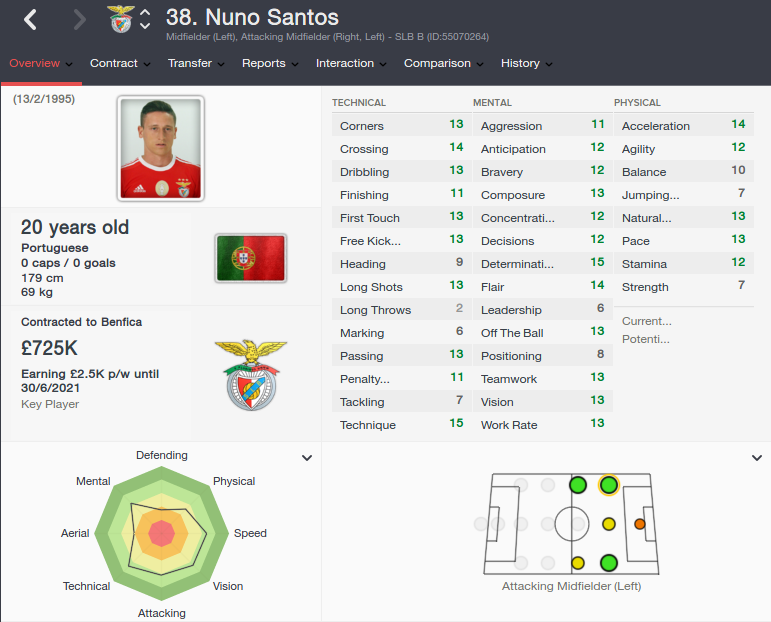 Nuno Santos profile aged 26 in the year 2021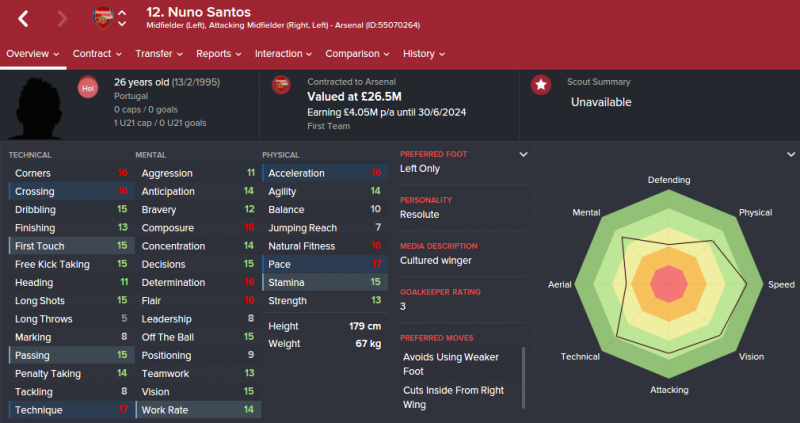 Nuno Santos career history until 2021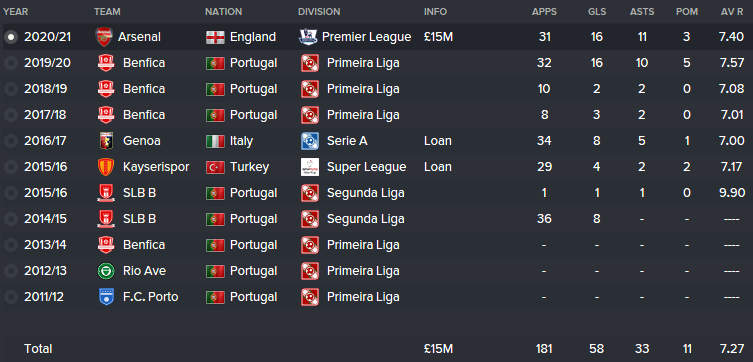 The FM 2016 player profile of Nuno Santos shows a promising young winger, capable of playing on both flanks thanks to his skills and preferred moves. Buying him from Benfica won't be easy, they hold him in high regard, but I am sure you would have an opportunity a season or two into the game.
In my test save Arsenal bought him for 15 million in 2020 and they have definitely been pleased with the deal as the Portuguese lad scored 16 goals and delivered 11 assists in his first Premier League season.
The future profile shows a solid winger, with great speed and excellent skills when it comes to dribbling and crossing. He is left-footed but you can employ him on the right wing as an inside forward because he likes to cut inside from that flank and shoot.
Did this player develop better in your FM 2016 save? Share a screen shot of his future profile with us by uploading the file below! (please include your name/nickname in the file name)
[simple-wp-dropbox]

Subscribe to our Newsletter