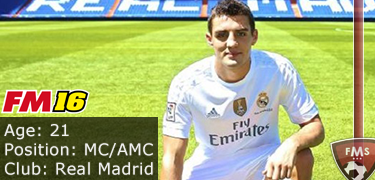 Mateo Kovacic
Age: 21
Position: MC/AMC
Role: advanced playmaker
Club: Real Madrid
Nationality: Croatian
Value: £12.25 million
Price tag: £100 million (16.3)
CA: 149 / PA: 172
Mateo Kovacic profile in 2015 (after starting new game, 16.3)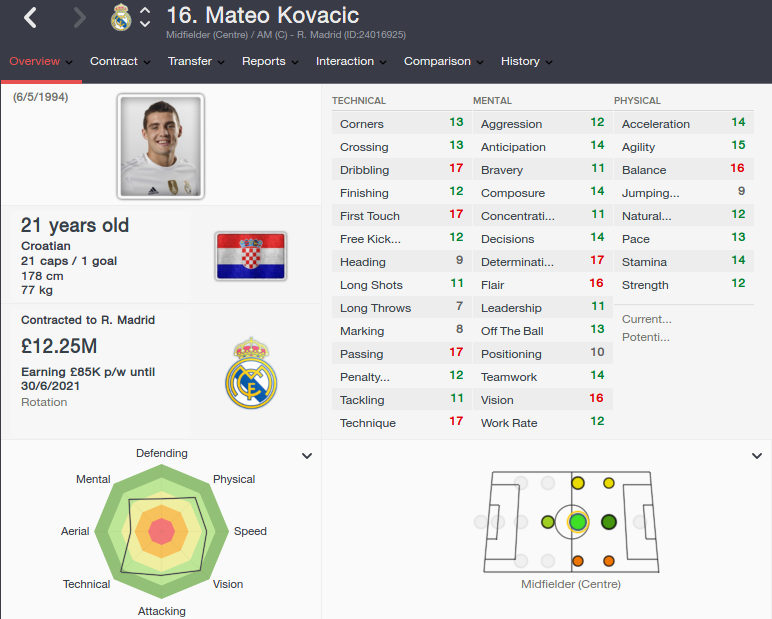 Mateo Kovacic profile aged 27 in the year 2021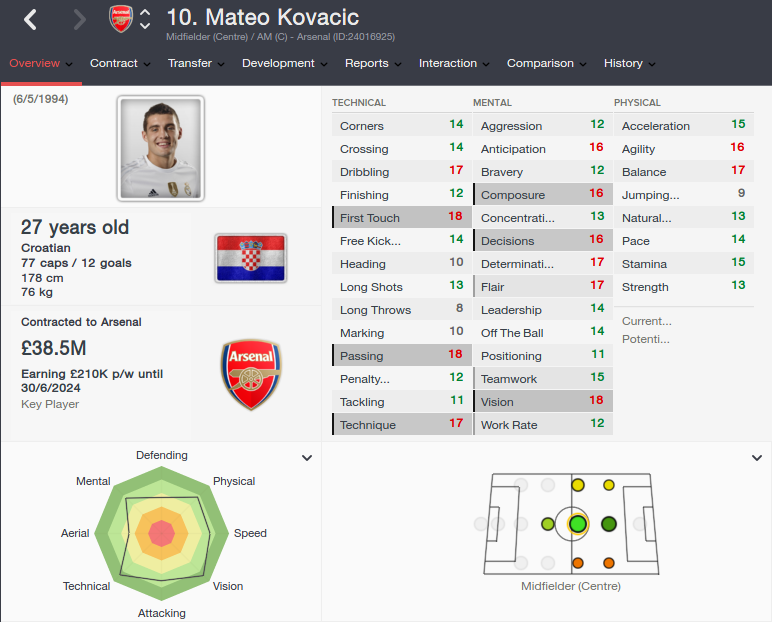 Mateo Kovacic career history until 2021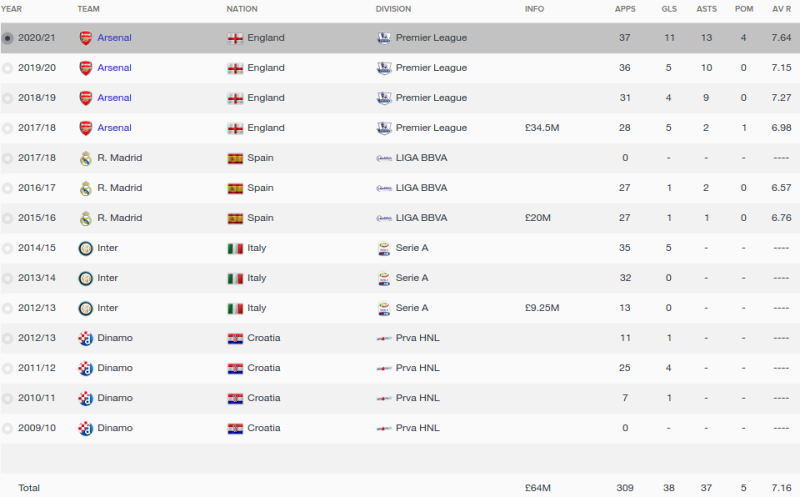 The FM 2016 player profile of Mateo Kovacic shows one of the best central midfielders in the game, a real star in the making. Buying him at the start of the game is not an option since he has just moved from Inter to Real, but he should be available in the future if he fails to adapt in Spain.
Arsenal got him for 34.5 million pounds in my test save after a couple of unconvincing seasons at Real. He did a lot better in England though, probably Arsenal's system suited him more.
He developed excellent attributes for a playmaker: pinpoint passing, excellent technique and first touch, along with great vision. Should be a great addition to any squad.
Did this player develop better in your FM 2016 save? Share a screen shot of his future profile with us by uploading the file below! (please include your name/nickname in the file name)
[simple-wp-dropbox]

Subscribe to our Newsletter