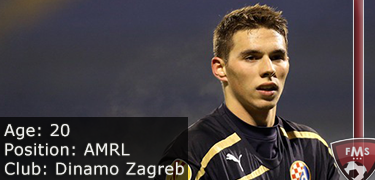 Marko Pjaca
Age: 20
Position: AMRL
Role: inside forward
Club: Dinamo Zagreb
Nationality: Croatian
Value: £2.6 million
Price tag: £7.5 million (16.3)
CA: 131 / PA: 151
Marko Pjaca profile in 2015 (after starting new game, 16.3)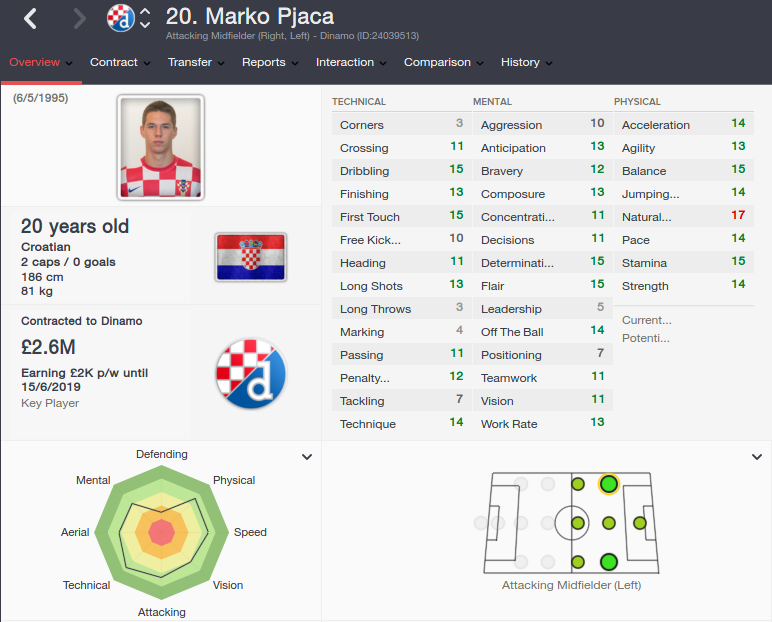 Marko Pjaca profile aged 26 in the year 2021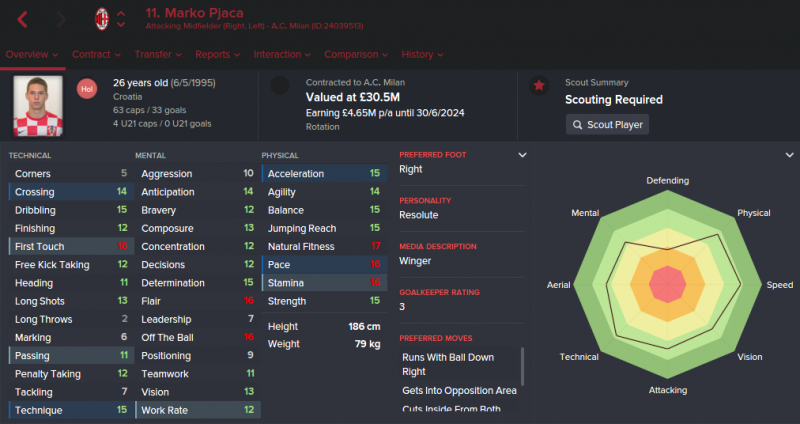 Lewis Cook career history until 2021
The FM 2016 player profile of Marko Pjaca shows a talented young inside forward, capable of being effective in that role from both flanks thanks to his skills and preferred moves. Dinamo Zagreb won't let him go easily, so I'm afraid you will have to spend quite a bit of money to get him, especially since most of Europe's top clubs are watching him closely.
In my test save he moved to Monaco for 22.5 million, caused panic throughout Ligue 1 for a few seasons and then moved to the Serie A at AC Milan, where he also managed to provide a good number of goals and assists.
He developed good technique and also reasonable speed, he should be a good asset in any team that employs inside forwards as he likes to cut inside from either flank and get the ball inside the opposition penalty area.
Did this player develop better in your FM 2016 save? Share a screen shot of his future profile with us by uploading the file below! (please include your name/nickname in the file name)
[simple-wp-dropbox]

Subscribe to our Newsletter