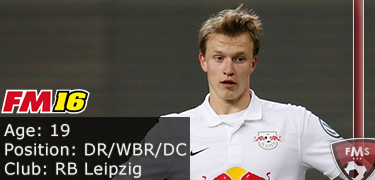 Lukas Klostermann
Age: 19
Position: DR/WBR/DC
Role: limited full back / wing back
Club: RB Leipzig
Nationality: German
Value: £1.4 million
Price tag: £5 million (patch 16.3)
CA: 119 / PA: 148
Lukas Klostermann profile in 2015 (after starting new game, patch 16.3)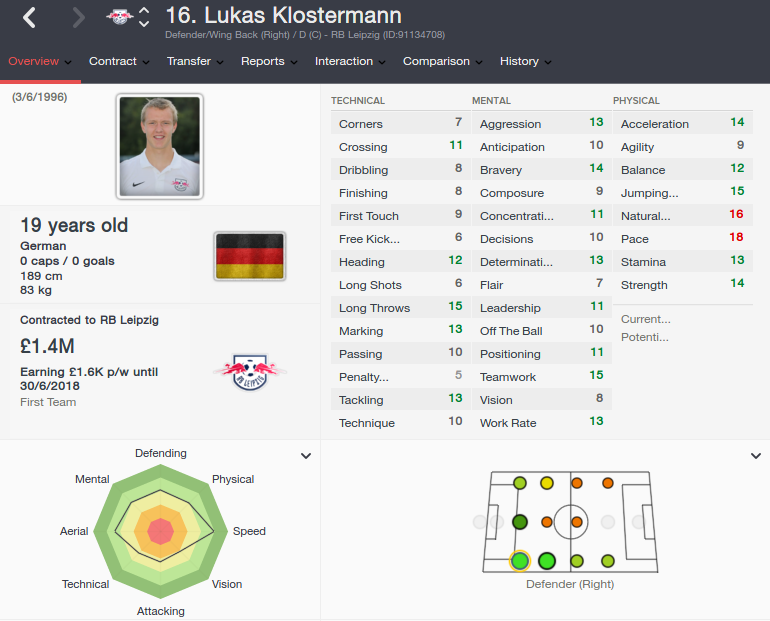 Lukas Klostermann profile aged 24 in the year 2021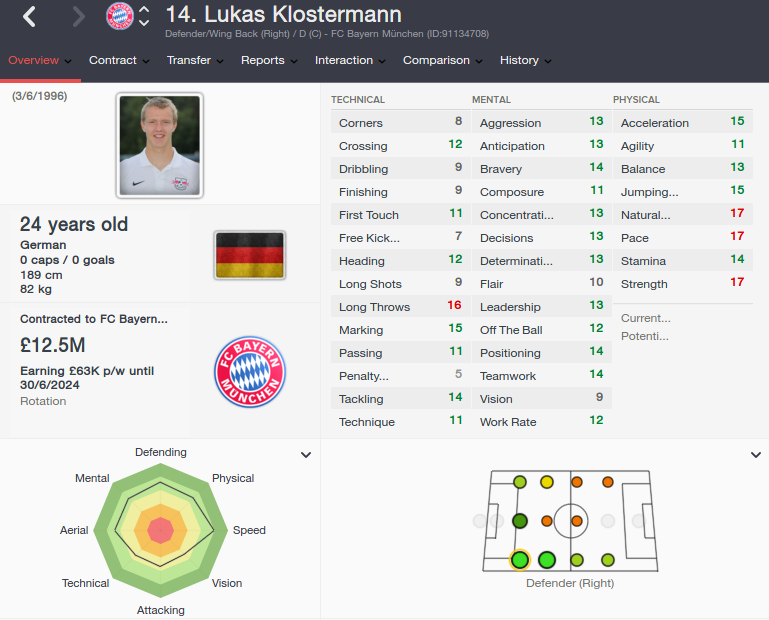 Lukas Klostermann career history until 2021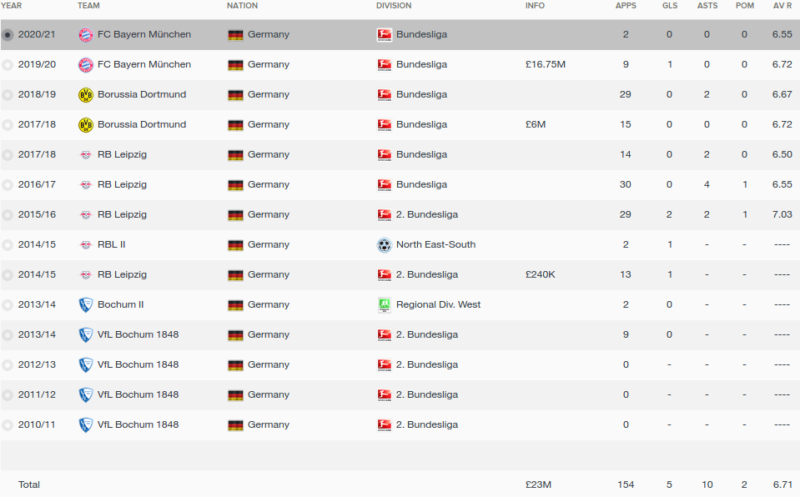 The FM 2016 player profile of Lukas Klostermann shows a talented young right back, with solid potential and a good set of starting skills. RB Leipzig are willing to let him go rather cheaply as long as you agree to loan him back to them until the end of the first season.
In my test save he helped RB Leipzig get promoted to the Bundesliga before moving to Borussia Dortmund and eventually to giants Bayern Munich. The move to Bayern was not the best choice of his career if you ask me, because he was unable to hold a first-team regular place there given the illustrious competition.
Speed is his main weapon but he is also strong enough and good in the air, a combination of assets you won't find in many right backs. He should be a decent choice for most top-flight clubs, but not good enough to be a regular starter in huge sides like Bayern.
Did this player develop better in your FM 2016 save? Share a screen shot of his future profile with us by uploading the file below! (please include your name/nickname in the file name)
[simple-wp-dropbox]

Subscribe to our Newsletter