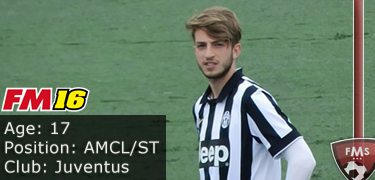 Luca Clemenza
Age: 17
Position: AMC/AML/ST
Role: shadow striker / advanced playmaker / attacking midfielder
Club: Juventus
Nationality: Italian
Value: 90K
Price tag: £775K – compensation –  (patch 16.3)
CA: 91 / PA: -85 (140-170)
Luca Clemenza profile in 2015 (after staring new game, 16.3)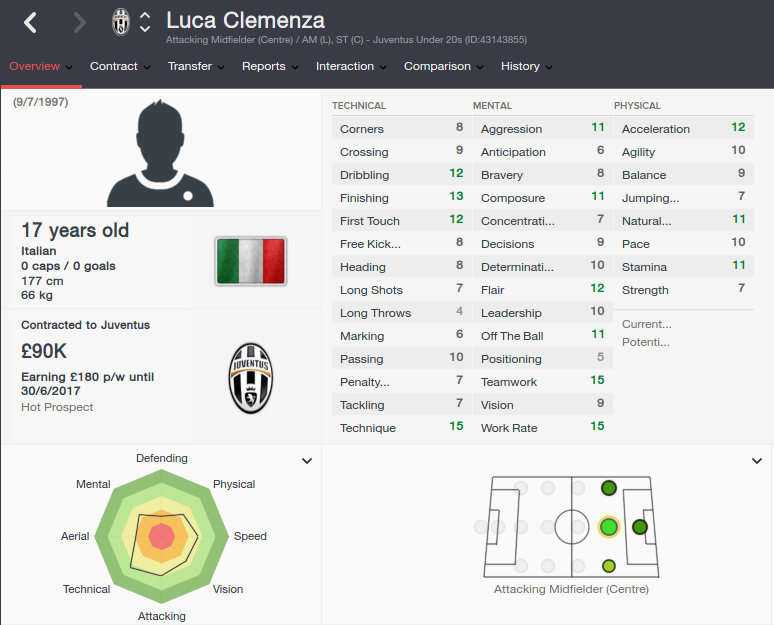 Luca Clemenza profile aged 25 in 2023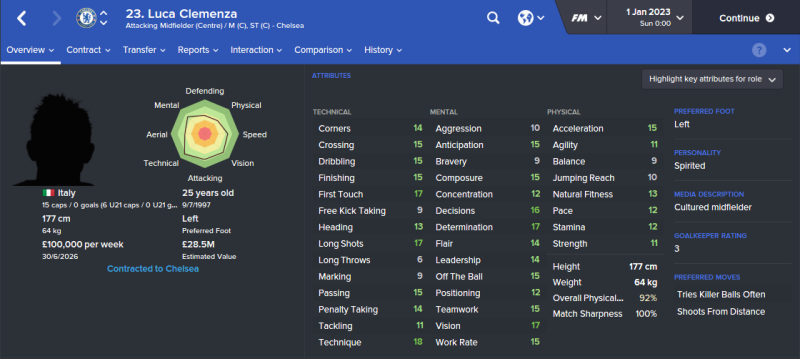 Luca Clemenza career history until 2023

This FM 2016 player profile of Luca Clemenza shows a young versatile forward who can be developed into a top class number 10.
Looking at his future profile, it is clear that he has what it takes to play as a shadow striker, with the only stat slightly lacking being aggression, however other than that he is ideal for the role. With good finishing, work rate, acceleration, long shots, off the ball, decisions and determination, he can be your main goalscoring threat when coupled with an appropriate striker.
His career on this test save has been fairly standard for a young forward in high profile teams, and has found first team opportunities few and far between, however I don't think Chelsea will regret paying the £16.75 million. Being that he is an ideal shadow striker he's part of a fairly exclusive club, and in a couple of years he could well be one of their star players.
If you go in for him early, he can be brought in for as little as £750K, although that would require you to convince him to move from his beloved Juventus.
Did this player develop better in your FM 2016 save? Share a screen shot of his future profile with us by uploading the file below! (please include your name/nickname in the file name)
[simple-wp-dropbox]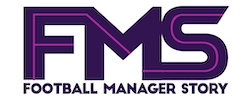 Subscribe to our Newsletter