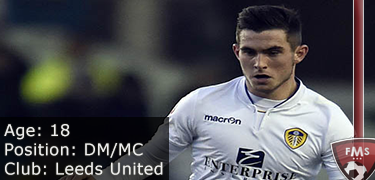 Lewis Cook
Age: 18
Position: DM/MC
Role: deep-lying playmaker / advanced playmaker / central midfielder
Club: Leeds United
Nationality: English
Value: £5.75 million
Price tag: £7.5 million (16.3)
CA: 119 / PA: -8.5 (between 140 and 170)
Lewis Cook profile in 2015 (after starting new game, 16.3)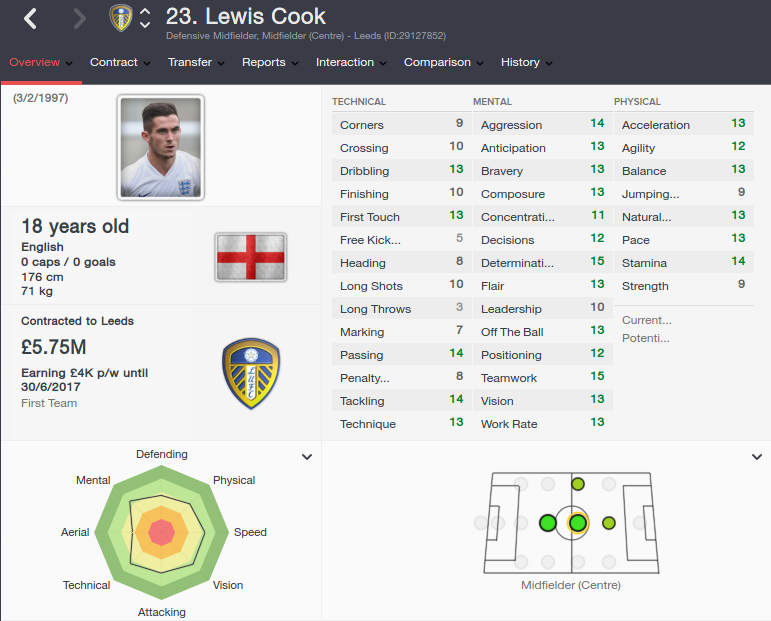 Lewis Cook profile aged 24 in the year 2021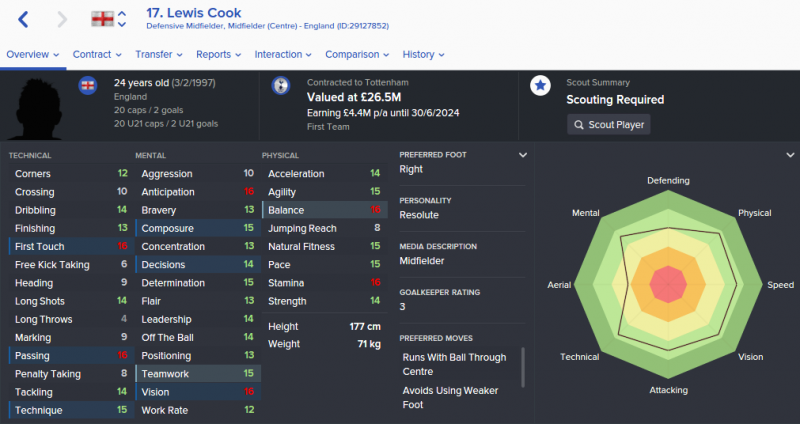 Lewis Cook career history until 2021

The FM 2016 player profile of Lewis Cook shows a gifted young English central midfielder, with natural ability to cover both the DM and CM positions. You should be able to negotiate a good deal for him at some point in the game, I'm sure of that.
In my test save he remained with Leeds until 2019, when Tottenham bought him for 11.25 million. He immediately became a first team regular at White Hart Lane, providing steady performances throughout two seasons. He also got into the England senior team, earning 20 caps and scoring two goals.
The future profile screen shot shows a competent central midfielder, solid on the mental side but also with good technique and passing. He should make a solid playmaker for any top-flight club.
UPDATE
Check out the screen shot below, sent by Widok, showing Cook's progress in his FM 16 save: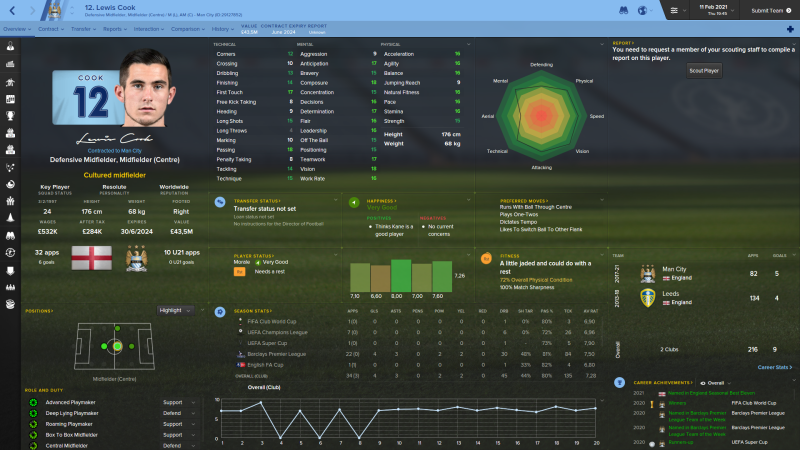 Did this player develop better in your FM 2016 save? Share a screen shot of his future profile with us by uploading the file below! (please include your name/nickname in the file name)
[simple-wp-dropbox]

Subscribe to our Newsletter