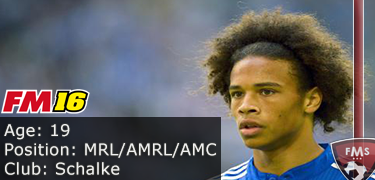 Leroy Sane
Age: 19
Position: MRL/AMRL/AMC
Role: winger / inside forward
Club: Schalke
Nationality: German
Value: £11.25 million
Price tag: £75 million (16.3)
CA: 142 / PA: 165
Leroy Sane profile in 2015 (after starting new game, 16.3)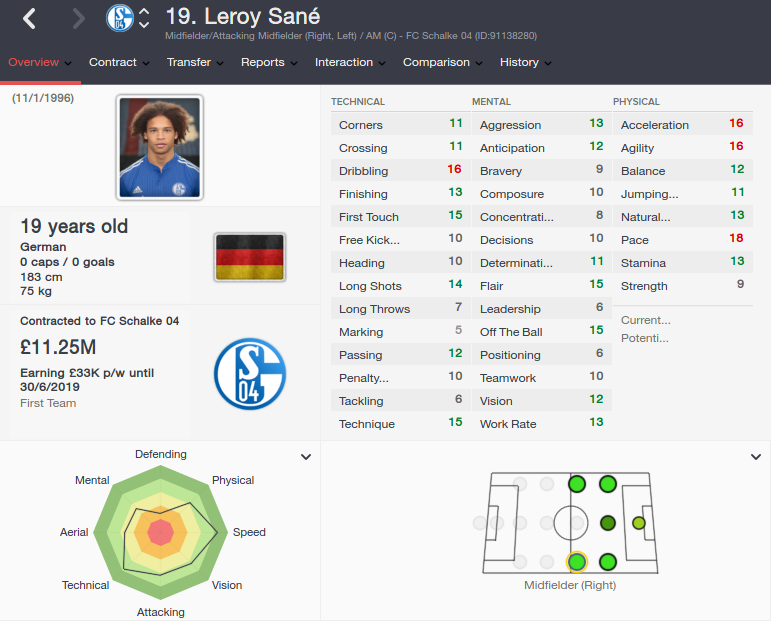 Leroy Sane profile aged 25 in the year 2021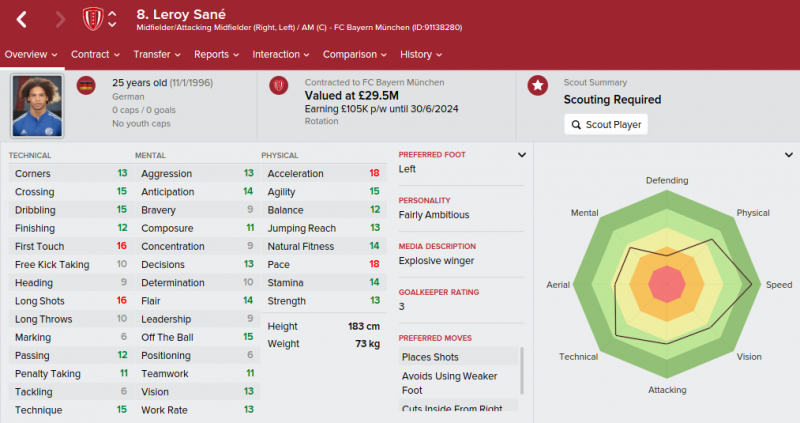 Leroy Sane career history until 2021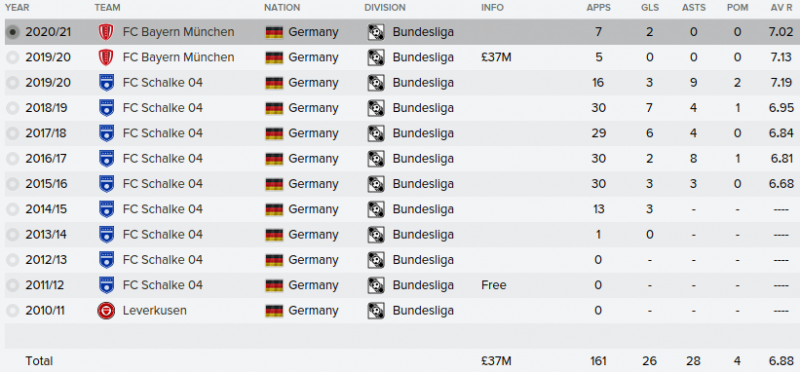 The FM 2016 player profile of Leroy Sane shows a very fast young winger, capable of blitzing his way past opponents on both flanks. His initial asking price is ridiculous but hopefully Schalke will have to see some sense at a certain point.
In my test save he moved to giants Bayern Munich for 37 million pounds but it was a setback for his career as he didn't get much playing time there for some reason.
Despite that lack of game time his future profile still looks impressive: exceptional speed and agility plus great technique as well. He also has the perfect weapons for both flanks: crossing for when he plays as a winger and long shots for when he cuts inside from the flank.
Did this player develop better in your FM 2016 save? Share a screen shot of his future profile with us by uploading the file below! (please include your name/nickname in the file name)
[simple-wp-dropbox]

Subscribe to our Newsletter